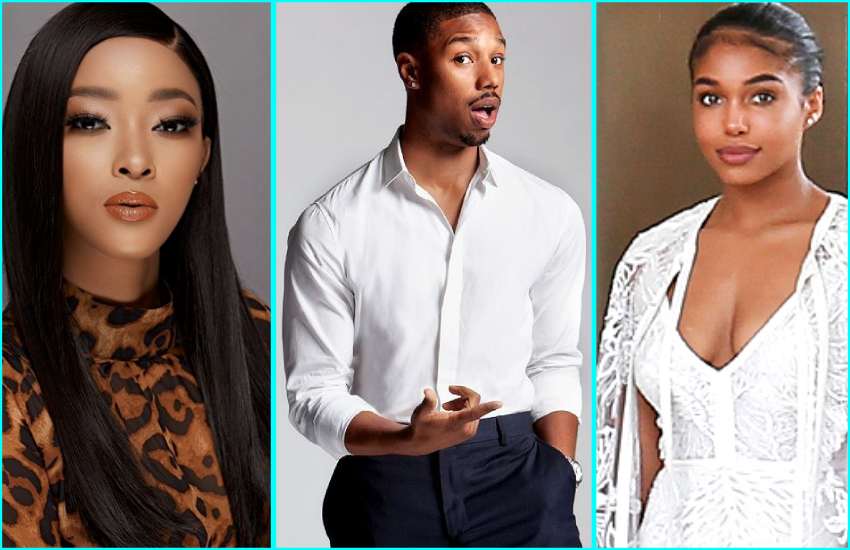 Recently after Steve Harvey's celebrity daughter Lori broke the Internet with PDA images alongside actor Michael B Jordan announcing they are no longer a secret, a lot of people couldn't hold back their excitement, including Kenyan insta model Haentel Wanjiru.
Read Also: Michael B. Jordan confirms relationship with Steve Harvey's daughter Lori
The whole world watched in awe as Lori was considered to be victorious in upgrading from rapper Future to GQ's Sexiest Man 2020. While Haentel posted on her story "Okay Lori" in alignment of her delight of their relationship, netizens on blogs were not having it, ready to have a laugh at her for "dating a man old enough to be her granddad". "Wewe si uko na sponsor" wrote one post. Others went on calling her out to "Take care of guka" and a slew of other derogatory comments.
Multiple influencers and celebrities took to social media to celebrate the latest Hollywood couple in town, with some applauding Lori for doing what many termed as "beating men at their own game", which is dating multiple men successively and taking pride in it. Steph Mulinge shared "Being a girl is boring. Imagine waking up and impregnating guys for fun." She chuckled.  Lori has previously dated rapper Future, Sean 'Puff Daddy' Combs, Justin Combs, and Trey Songz, just to name a few.
Elsewhere, MC and bad boy Cecil Ross from East Meets West has a new squeeze, the stunning Amara Kay. Cecil is known for hosting gigs, especially the Milan Brunch alongside Christine Ekuam. Amara Kay is not quite as popular as she should be, but perhaps because she prefers to keep a low profile.
Read Also: Nigerian singer Runtown and model Adut latest item in showbiz?
Cecil is a ladies man and the apple of many women's eye, but the news that he is no longer on the market broke after images of him and his latest catch in Diani leaked just around Christmas period, and sources have confirmed it is true he is dating model Amara. Cecil has previously dated Ekuam.