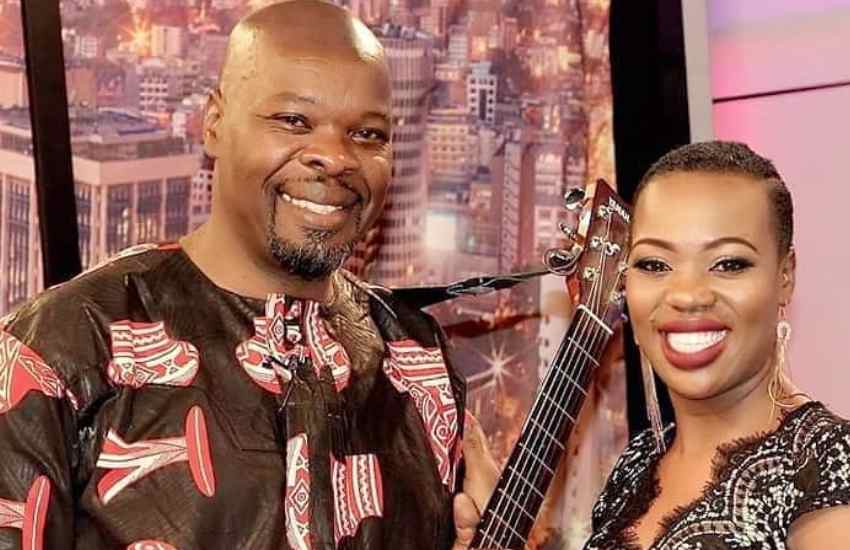 A year after Abel Amunga's daughter, gospel singer Ruth Matete, was accused of killing her Nigerian husband Beloved John Apewajoye, the actor January 21 refuted the allegation terming it as baseless.
Read Also: This is why I threw Ruth Matete out- Singer's Father speaks out
Amunga said he was hurt most by the rumour, which he said was peddled against Matete by persons closest to her, that she had a hand in Apewajoye's passing following a March 30 fire incident at their home in Great Wall Estate, Athi River. "She was accused of killing her husband, that really bothered me because people close to her, and her husband, were spreading the rumours," said Amunga.
Dismissing claims by Apewajoye's manager Jesse McJessy, who accused Matete of covering up her husband's death, Amunga said the Tusker Project Fame (TPF) 5 winner was not violent. "The manager was staying with the couple even before they got married. It at this time that he recorded the video of the two arguing. If at all my daughter was as abusive as he claimed she was, he would not have taken any part in the wedding. However, he attended the wedding and was dancing with the couple," he added.
Divulging details of what transpired after the preacher died, Amunga revealed that his daughter was the first to be informed of Apewajoye's death at Kenyatta National Hospital where he was receiving treatment for burns. "Because I have blood pressure, my daughter did not share the information with me first. She just called and asked me to meet her at the hospital where she wanted help in filling paperwork at the hospital. I got there and found her crying, and I immediately knew he was no more," narrated Amunga.
Read Also: Pregnant Ruth Matete wins plea to bury husband
According to autopsy results released April 23, 2020, Apewajoye died from a series of complications, including sepsis, and multiple organ failure. He was buried at Langata cemetery.