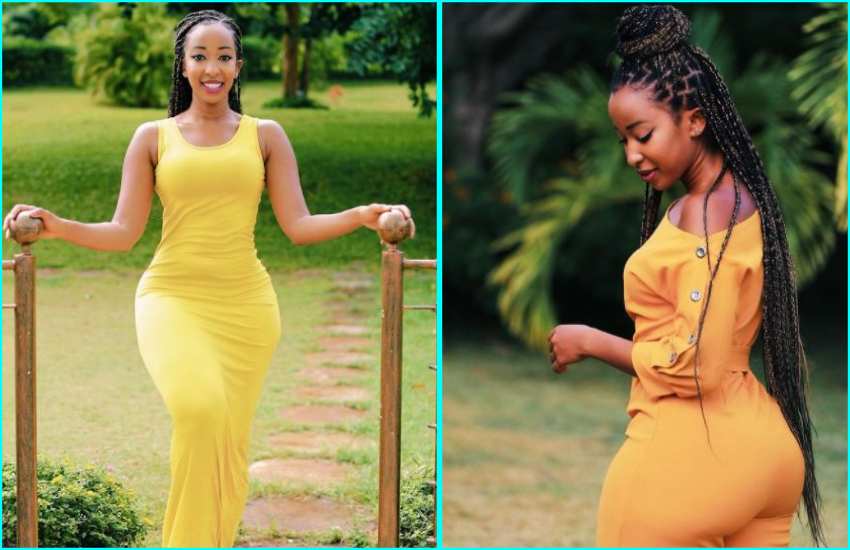 Popular Kenyan YouTuber Natalie Tewa has evidently been missing in action for quite some time now, both on Instagram and YouTube. Her reduced media presence has left a section of online users confused about whether the fitness enthusiast is on social media break or has completely exited the YouTube life.
Responding to a concerned fan during a Question and Answer session posted on her Insta Stories, Tewa revealed that she had to step back from creating content and posting on YouTube over rising negativity. "I love creating content but lost my love for it because honestly not sure if it's worth the negativity that comes with it. I miss creating content too but my peace is just more important. Got tired of being wrongly judged," she said.
Read Also: Natalie Tewa speaks on dating Muchai, her photographer
The YouTuber's decision is evident on her various social media platforms as she hardly posts pictures and videos of herself like before. A quick scan of her Instagram page shows that from July 2020 to January 2021, the content creator posted only four pictures.
YouTube content deleted
In 2019, Natalie Tewa and her Ugandan ex-boyfriend, Rnaze Mukiibi, broke up after a few months of dating citing infidelity. After their much-publicized split, she accused Rnaze of deleting all her content off of her YouTube channel as payback. "I wasn't going to make this a public affair until he went ahead to delete my work from Instagram and YouTube. People don't want to see you do better than them, that's how far they can go," she wrote.
Read Also: Natalie Tewa's message as she marks a year after publicized breakup
In a rejoinder, Rnaze stated that he built Natalie Tewa's brand. He claimed that he discovered Tewa at a construction company and natured her talent. "Again I ignore this talent till I met "Natalie Tewa". I met an average girl working for a construction company but I saw something totally different…I saw a superstar…and even though I was reluctant, I did it. I did that thing I can't explain or put down on paper and once again magic happened," he said.
Growth
Reminiscing on memories of events long past, Natalie thanked God for helping move past her dark times, and for giving her the strength to pick herself up and follow her dreams. "And just like that, it's been a year since your girl hit rock bottom. Looking back, I honestly didn't think I would make it through it all, but look how much has changed since then? Look at me now. I now know for sure that there's nothing God can give you that you cannot overcome. It's all part of the process. If a door shuts, 10 others open up. So trust in him and keep rising my loves," she wrote.