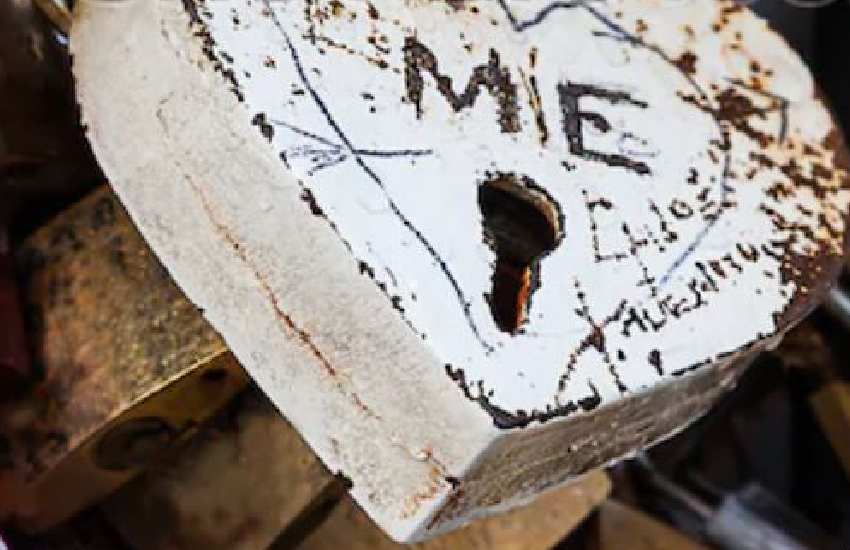 Sam Simiyu has lived an interesting seven years. Sims, as his friends call him, is a young, flashy man who lives alone in a South B apartment. In the past seven years, Sims has travelled around the country and been fiancé to five different women.
He has been a pallbearer at three burials, where he joined the mourning family of his girlfriend and even carried the dead as the 'fiancé to our girl', as he has often been warmly introduced to the families he meets. Sims is a serial dater who has perfected the act of seducing women to the point of courtship then just when things look right to move on to the next level, he breaks up and moves on to another woman.
In this elaborate plan, he first courts two women at the same time before dumping one for another new relationship. The pattern goes on and on with the only constant being that he remains single, walking around with no fear of being discovered or falling for that trap called marriage. "I am not the problem," the 34-year old tells me. I never promise anyone marriage... it is these ladies who assume that the relationship is headed to the altar because it is almost perfect. Perhaps my only mistake is that I never see the need to correct that perception," he explains.
A soft-spoken man, Sims is the confident and caring boyfriend every lady would want. He opens doors for them and never forgets special days. He foots all the bills and will wait all night to chauffeur his woman around town. He will even change the church he goes to, just to make his woman of the moment happy and contented.
Read Also: Politics of love - Why men fear women with big cars
He is the perfect gentleman and smooth around the lady's friends the same way he increasingly gets friendly with her family. With both groups, he is a man at ease and easily mingles with all in her social circles. Just like a husband or husband to be would, he is available for anything the lady or his family needs. He religiously attends pre-weddings, weddings and birthday parties the same way he never misses a funeral service for any of her relatives.
He is in the forefront in funds drives for the lady's relatives and attends ruracios (wedding negotiation ceremonies) for all her friends and relatives, always in her company, giving hope that, maybe, they are the next ones in line. Then one day, he just stops being perfect and vanishes.
"Correction, I do not vanish. With time, I get bored and move on. Let me just say I have not met the right lady," he says matter-of-fact, never mind that it has been seven years of serious dating. In all the seven years he has not met the one? None. I am very much in the market," says Sims, glancing at his watch every now and then. He is supposed to pick his girlfriend from her friend's baby shower in Westlands. "All that I do is have a good time with these ladies, I don't think much beyond that. I am a romantic and I believe a man has to do everything in his powers for a woman, which is why I attend all these events confidently," he smiles.
Sims is the modern-day epitome of the perpetual dater, not willing to settle down anytime soon, and he is not alone. These guys have the money, confidence and physical attraction to get any woman they want. They are in what is loosely referred to as 'marriageable age' and they do not chase after women just for the physical needs. They are pretty serious with life and seem to have their life goals in sight, something every woman would want in a man.
Stable, but won't commit
They have serious jobs, drive fancy cars, have properties in various residential addresses across town and constantly talk about expanding their business ventures. Unfortunately, too, they have the confidence to walk away when they feel like it. "It happens; you are stable in life but you feel you should not commit yet," explains Marcus, a radio business executive who is in his mid-thirties. "It is not that you are stringing them along. You play along to what the woman wants because it is what a man should do to make her happy.
Read Also: The acquired habits of spoilt married men
You dedicate yourself to that but you have to be careful to know the time to move on," he says coyly. Marcus was 'blacklisted' in a number of WhatsApp groups after breaking the heart of a lovable girl mid this year. She had roped him into her church, her circle of campus friends knew him well and they had both been in the bridal line-up for her best friend. He had been fully accepted.
"I never asked for all that. I just did it to please her but her friends are not even fun to be with," he unapologetically says, explaining that he is paying for the upkeep of a child they have together. Marcus suspects the child was a trap to make him commit, the famous 'hook a ni**a' baby. The lady had had two 'miscarriages' after he said he was not ready for a child. She eventually bore him one. "I love my son to bits, but I never, at any time, saw myself spending the rest of my life with her," he adds. Still, he remains quite the gentleman and has on numerous occasions taken the girl's family to holidays in Mombasa and Nanyuki. He even spent one Christmas holiday at the girl's upcountry home.
Perfect fiancé
"You should have seen how the family treated me, it is as if I had proposed to their girl, but I never did. I once innocently inquired what her ideal wedding gown would be and she texted all her friends that I had initiated the wedding talk. Looking back, I find it very comical," he says, while laughing at the whole episode.
While they (men) might find it funny, the ladies who fall victim to their wiles don't find it comical at all. Maggie Evans, as this petite fashionable lady insists I call her, has been a victim of this kind of man. The self-confessed hopeless romantic has dated a man whom she believed was her soulmate, only to be left in the cold. Unfortunately for her, it has happened twice. "Oh my god, these guys are smooth," she says, while waving her waist-long pitch-black weave east and west. "I was born in Nairobi and I have had my fair share of the dating drama, but these two guys nearly drove me into depression. It was like they took me to my wedding day but then never turned up," she recalls painfully.
Maggie, a fashion designer and part-time model, was so smitten and into this blooming and perfect relationship. Things were going so well that he invited her to move in with him on his volition. Within no time, the two were always attending church and all other social events together. When she proposed that he meets her parents, he was more than happy to drive all the way to Mukurweini, after passing by a leading supermarket where he shopped for them. "He was such the perfect guy, driving all the way to my parents' and buying so many gifts for my entire family," Maggie says, adding that he was interested to the point where he asked what each member of her family likes so that he could choose the perfect gifts for them.
Read Also: Woman, meet your man's secret family
With her parents notified in advance, they invited a few uncles and aunts to welcome this esteemed guest. What followed was a hearty meal and laughter, characterised by inquisitive statements obviously meant to get information on the couple's compatibility. After food, the uncles were taken to the local bar to get entertained, at the man's expense. As the months passed by, this happened regularly and as far as the family was concerned, it was all a matter of time. "In another instance, he let my father recuperate at his house in Syokimau. My father had undergone treatment for a hip problem and my parents were around for two months. He made sure the house was fully stocked while he stayed with a friend. He was perfect, and my dad was very fond of him," Maggie remembers.
Baby on the way
Then it all came crumbling down. "Our of the blues, he started being aloof early last year then told me that he needed some space. I could not understand where all this was coming from, although I suspect it all started when my periods delayed one time and I thought we were going to have a baby," Maggie says. While Maggie was excited at the thought of bearing a child with the man she loved, he increasingly became distant and eventually made it known that he had met someone else. "He ditched me with the same alacrity and confidence that he had chased after me around Nairobi with. Astonishing! She says, adding that as far as she knew they man never cheated on her while they were together.
According to Maggie, the easiest way to spot these kinds of men is when you meet a man who is willing to be introduced to your family but rarely reveals much about his family members. He will be very well known in your family and social circles, but you will probably just meet his boys. He would even make sure the woman is comfortable around his boys, but he will never take her to his parents or talk much about his family members. That was the case with her other man. "All the time I was dating the other loser (the other guy who disappointed her), I never met any of his family members because I was made to believe that they were spread across the globe. Since most of his clothes and colognes were from Dubai, I assumed it was true that he was the only one around," says Maggie.
She was to later learn that they all lived in Nakuru, where he comes from. None of them knew she existed. So what would drive a stable man with all the prospects to earn the trust and confidence of a lady and her family only to disappoint the whole clan and feel no remorse for it? "They are selfish, players and heartless!" Maggie sums it up. She believes that to such men the relationship is just a game and even when they break a woman's heart it is all just some form of collateral damages. "They are men who cannot think beyond themselves. Why waste my years in a relationship that is headed nowhere?" she quips.
Read Also: When you have a psycho for a lover
Sims, however, disagrees, explaining that while they allow themselves to get serious with the ladies, she should not assume that it is the beginning of a journey down the aisle. "Why would she assume that I want to settle down, just because am being nice and playing the perfect boyfriend? May be am just sizing up the chances and before I shackle myself, I would want to engage numerous women, he says unapologetically.
"At times, as your relationship goes on, you feel that she is not the one, so you stop the relationship before it goes further. People move on..." Marcus is less subtle about it all. He confesses that the prospect of committing to one person for the rest of his life scares him gutless and he would rather remain in that "happy zone. "A human being has to be selfish if they want to be happy. I cannot talk about the rest but I value my happiness. If it involves pretending to be the right guy for her, I will," he says, while shrugging his shoulders. So will he ever meet the 'right one'? "Maybe I will. I will know when and if she comes my way."