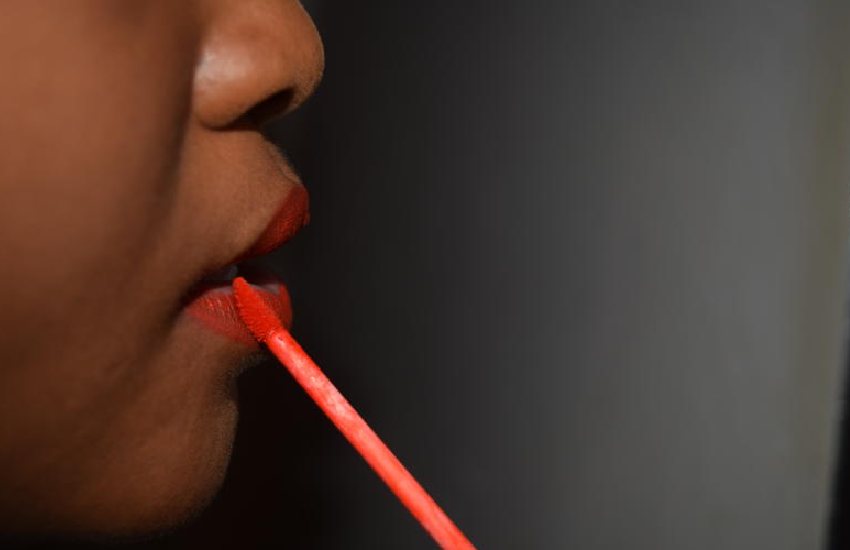 "Please, if you guys are not interested, do not waste my time," says a beautiful, fashion-savvy woman at a club in Nairobi's CBD, with her hands full of fake but attractive shiny jewellery. "Show me Sh3,000 before we can talk," she demands. She looks youthful and street smart. Her admirable curvaceous body oozes a sexy touch and her flirty dress that exposes her essentials say it all.
And so as she sips from her wine glass, she looks up and dares one more time; "Hakuna cha bure." We pose, our handshake unhonoured, our offer to join her table resisted. In another minute, a client walks in and joins her. They chat for five minutes before she catwalks to the washroom to throw on some makeup. And when she gets back, with a mocking wink, she waves at us, the new man in her arms. She has been taken for the night. This is not a scene from 50 Shades of Grey. Welcome to the new reality of the modern club scene.
A few years ago while clubbing in the CBD, a drunken spree would include a few customary minutes of banter with the ladies of the night - cold-beaten hookers on Koinange Street. Fast-forward to recent times and the population on the infamous street has dwindled, with some of the previous occupants moving to the busier River Road. It's what you are thinking! The twilight-hooker business that used to be associated with Koinange Street (K-Street) where university girls used to shine in the night, living life in the fast lane as old men, some of them prominent businessmen and politicians, picked them up for sexual indulgences, has moved.
Now, they are concentrated in uptown brothels of different classifications as the face of the twilight girl changes to a modern girl, the young beauty every other single man would like to take home for weekend sampling. She is academically smart, she looks the part; the socialite, street-credited beauty you have been ogling on Facebook. Go raid the bank if you want her. She needs to see the wallet. Or better, stay home with your wife, this is Nairobi city. But the biggest population of these hookers now operate from bars, lounges and restaurants within the CBD. And just like the new laws have devolved services, this nightlife has led to 'devolution' of hookers, with Koinange Street, or K-Street, losing its earlier allure for selling entertainment.
Read Also: The day Nairobi's oldest prostitute retired after servicing over 28,000 men
At a club along Kenyatta Avenue, the population of hookers far outweighs the combined number of regular revellers and staff. Coming in all sizes, nationalities and shapes, there is something for everyone. "We can always pretend to be revellers when the police or kanjo (county council askaris) come looking," Sarah, a Tanzanian with three-years experience as a girl of the night, tells Pulse. "At Koinange, we were always minutes from getting arrested and also the cold was not good for many of us. Here, we are warm and we can even solicit for drinks and food," she adds.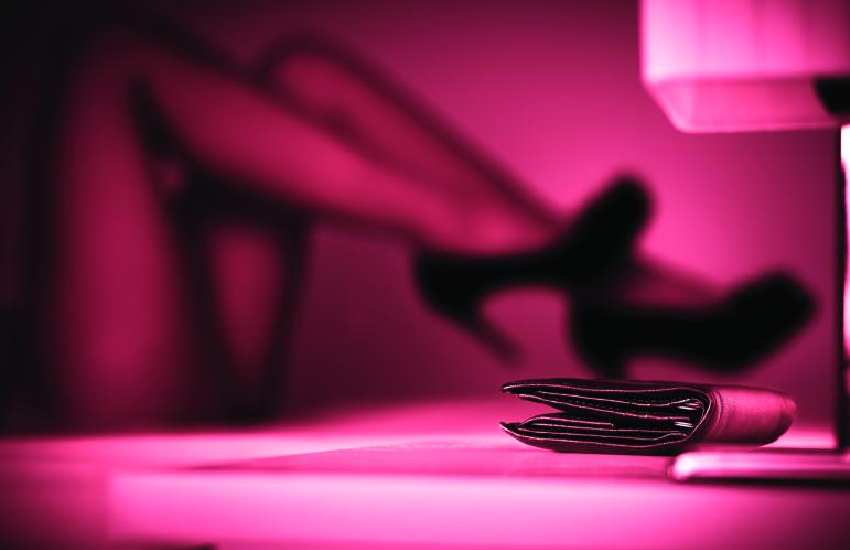 In one pimped out lounges on Tom Mboya Street, a group of smart-looking ladies sit strategically at the far end, always gazing at people who walk in. They look ordinary except they are taking soda water and other light drinks. The tight, high dresses and overflowing bosoms give them away though. They are here to meet men. "Those are always here from Wednesday to Sunday. They dress very well and act a bit classy depending on the calibre of customers around," notes an overzealous waiter, who goes ahead to ask if she can go get the ladies for us.
"They try very much to blend into the scene. Looking at their age, I would say they are college students doing overtime. There are a lot of those in town," the waiter adds. Once in a while, they hit the dance floor and move to the latest hit in town. They browse through their smartphones and even take selfies. They giggle and sip. Irresistible male magnets, they are.
Lucrative business
Along nearly all the clubs in the city, our investigations reveal the extent of the changing times. These are young, well-informed girls who carry the latest phones and look dapper in the latest fashion trends. Forget the stereotypical sight of a pot-bellied, middle-aged lady with figure-hugging clothes and a bad weave, the modern-day, club-hopping prostitute looks in sync with any fun-loving, urbane chic. Forget your wife, they will give your 18-year-old clande a run for her money.
Read Also: I spend Sh245, 000 a year on condoms – Highest paid prostitute
"Hao wanyanye ndio tuliachia Koinange na River Road (Those grandmothers are the ones we left on Koinange and River Road)," Ann, a cocky prostitute, tells me while peering at the menu to order for food, on our tab of course. Next to her is a calm friend called Stacy. She doesn't speak. Gazing and tagging along she laughs and nods at the silly jokes being peddled as the night wears on. She adds that there is less money on the streets since one cannot evaluate a client well enough as opposed to the club where you can glean a lot of information from what the client is drinking and how they are paying. The modern reveller is conscious of his tastes and prefers picking a prostitute in the club or just calling one up. "They have money and they buy you drinks first before you can leave with him. Plus, I am both working and having fun like anyone else in here," remarks Ann.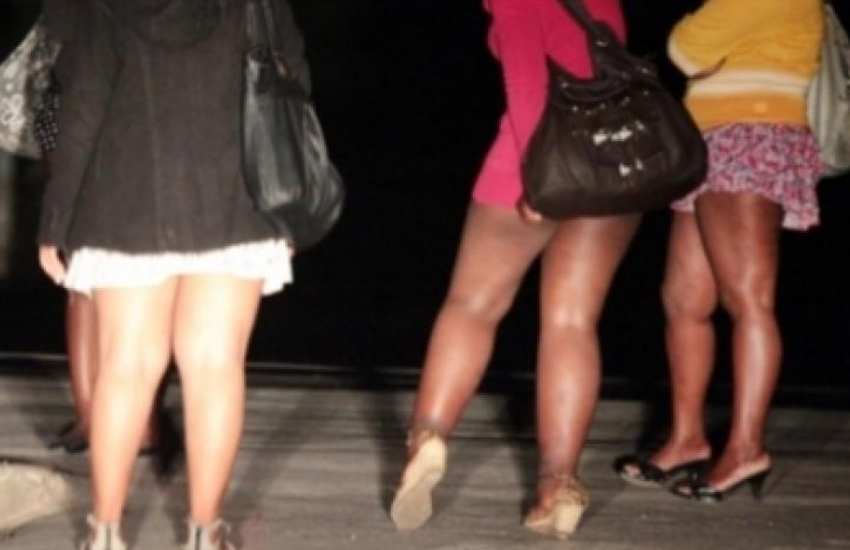 Ann confirms that the stereotypical prostitute of yore cannot survive in the city centre, where people are more conscious of who they are seen with and where. "I like being around beautiful women who are not nagging and who know their place," says Andrew, a self-confessed bachelor with love for the nightlife. When we meet him, he is sitting in the middle of a bevvy of beauties. I will only have sex with one, but the others add to the revelry. I am footing the bill and I will do the same tomorrow with another group. Whenever I am in a club, I have to make a statement," he adds.
Susan thinks that prostitution will in the next few years force most clubs to have accommodation or arrangements with boarding and lodgings because of the instant requirements of the men who rave in the city centre. "Some of these are people who must go home to their wives and girlfriends. They want to drink and have sex without hustle and leave for home satisfied. Hapa ni one-stop-shop," she explains, before singing along to a lingala song while shaking her curvaceous body.
Read Also: I am a prostitute by day, good wife by night - Nairobi woman confesses
Besides clubs, the twilight girl has also moved to different shopping centres and estates in the city. From South B, Ngara, Highrise, Ngumo, Nairobi West, Langata, Zimmerman, Umoja and Mlolongo where we visited, the trade is thriving with designated streets and spots becoming popular for prostitutes. But it is not always pleasure. Sometimes the girls hook up with the wrong men who rape and leave them for dead. Sometimes the girls turn out to be thieves who lace your drink before fleecing you of your valuables. Ask men who have woken up in city lodgings only to find that the woman has disappeared with everything including their clothes. It is a double-edged sword this twilight business...welcome to Nairobi.