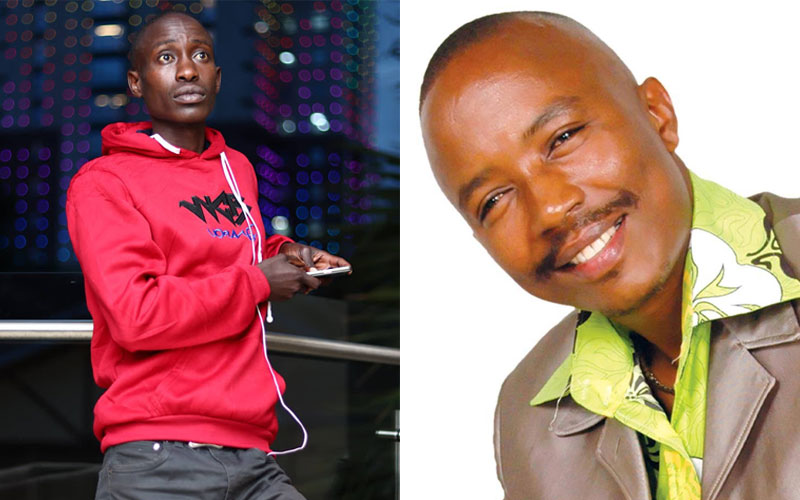 Kikuyu gospel musician Dennis Mutara has been the talk of town after a video clip detailing his troubles emerged. In the undated viral clip, the singer appears drunk and disturbed. The clip is believed to have been from an interview with Kenya Diaspora Media USA, where the host Jeremy, pointed out that all is not well and the singer needs urgent help.
According to Jeremy, Mutara is going through depression that has pushed him into becoming an alcoholic but he is still in denial. The said clip has elicited mixed reactions among netizens with singer Betty Bayo accusing Jeremy of portraying Mutara in bad light. However, popular Churchill Show comedian Maina Njoroge alias Njoro has sent an encouraging message to Mutara, urging netizens to stand with the singer.
READ ALSO: Five Kenyan celebrities who have battled depression
"Let's stand with Dennis Mutara. He is a legend, listen to his songs. Dennis I was there so I know itakua hard for some of us to understand what you are going through. #istandwithmutara" Njoro wrote.
The comedian addded that he has walked down that path and perfectly understands what Mutara could be going through. He urged him not to lose hope, narrating his ordeal as an example.
"To Dennis Mutara hii ni mawimbi tu you are great man and God loves you. You've blessed a lot of people with your songs including me… Let's see what we can do for my brother. I was jobless, I got a job..." added Njoro.
In August last year, Mutara was involved in a road accident near Maragua, Murang'a county and has been struggling to bounce back. During the interview, the singer said the accident, compounded by the pandemic triggered a drunken downfall that has now turned into depression. Njoro further assured the singer that he would stand by him writing "These setbacks should be there but how do we get back to our feet? Mutara wherever you are tuko pamoja."
READ ALSO: Comedian Njoro speaks on suicide attempts as he appeals for help
Just last year, Njoro went public with shocking details on his struggle with depression leading to suicide attempts.
"The first time I licked rat poison, I was licking glucose as well. The second time I bought cow medicine, I had been told it works immediately so I took it. I also tried to cut my wrist but all attempts failed" he opened up. 
However, after his confession went viral, he was checked into a rehabilitation centre and after three months, was back on his feet.