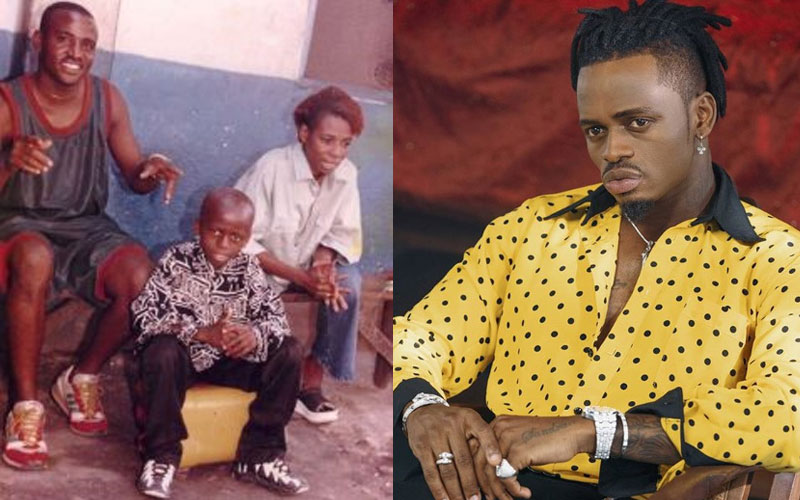 Fresh details surrounding the latest paternity controversy of Bongo Star Diamond Platinumz have emerged. In the latest update, the singer's grandmother, Mwanaisha Mrisho, has revealed that the Tanzanian star knew who his real father is. Speaking to Tanzania news outlet Bona TV, Diamond's grandmother said the singer knew his real dad. In the interview, Mrisho, the mother of Salim Idi N'yange (Diamond's real dad), said her son always told her he had an offspring somewhere, but the mother had 'given' him to another man.
She said she finally got to meet Diamond in 2002, when he paid a visit and he was the exact copy of his father. She added that she lived with Diamond for two to three years, way before he became a global star.  Mrisho further claimed that she had graced events in the singer's life, specifically those that involved his children.
READ ALSO: Diamond reconciles with father Abdul Juma after years of tension
"Mostly they are the children's events, those in South Africa and the one in Kenya. He introduced me to the women he has given birth with and tells them, 'This is my grandma, mother to my father' but just in low tones and we even take pictures," she disclosed.
However, over the weekend, Abdul Juma, who many thought was Diamond's biological father broke his silence over the matter. Speaking at an interview, he was relieved that Mama Dangote, Diamond's mother, finally put to rest years-long rumours about the singer's paternity. Juma explained that he fell out with Mama Dangote when the Wasafi CEO was in Form One, and had never, until recently, heard her tell Platnumz that he was not his father.
"This is, first, not news of grief. It's not bad. There had been rumours. I listened to Wasafi, and it's OK, because I finally got confirmation. I was shocked. What I asked myself was, 'I am truly not his biological father?' A lot has been said, but I believe Diamond is my son, 100 per cent. He has been my son from her pregnancy to birth; from the day I picked them from the hospital, to the humble life we lived. I parted ways with his mother when he was in Form One, and I have never heard her tell him I'm not his father – until today when, with her own lips, she said he is not mine. But, I believe he is mine," said Juma.
READ ALSO: Diamond's sister speaks after viral photo of their dad boarding matatu with sack
Mama Dangote shocked many when she revealed that the a man identified as Salum Iddi, whom she dated before meeting Juma, was Diamond's biological father.
"When you look at Diamond and Ricardo (Lava Lava's manager) what do you see? Dear presenter, Ricardo's father is the same as Diamond's - he is called Salum Iddi. Mzee Abdul was a stepfather. He found me with Naseeb's pregnancy, and he knew it. He told me that he was not responsible for the pregnancy. I have on many occasions told him that if he had accepted the pregnancy, the child would have been his. He has done nothing," she disclosed.