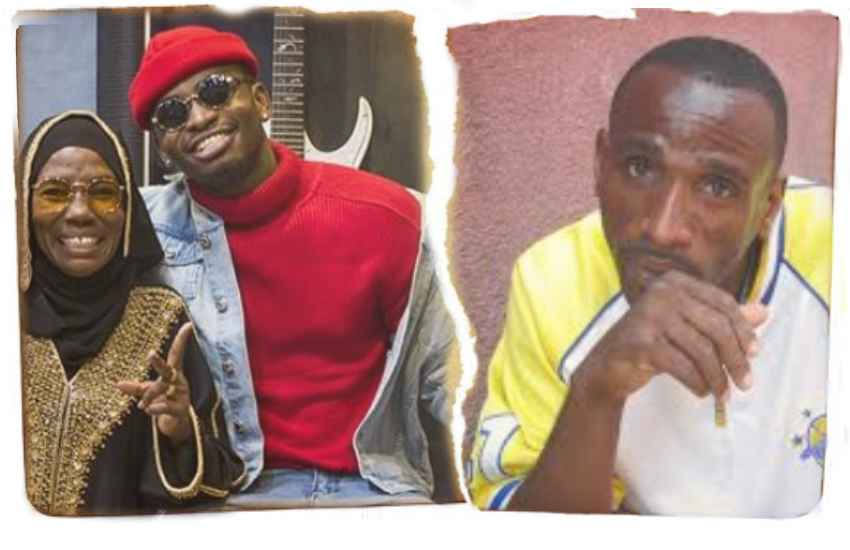 Abdul Juma, a man who has for years been fighting to reconcile with Tanzanian Bongo Flava bigwig Diamond Platnumz, Saturday resigned to fate and confirmed that he is not the singer's biological father following January 15's thunderbolt revelation by Sanura 'Mama Dangote' Kassim.
Read Also: PHOTOS: Mama Dangote shows off Diamond's multimillion car collection 
Speaking to Tanzanian media, Juma reservedly said he is relieved that his ex, Mama Dangote, finally put to rest years-long rumours about Platnumz paternity. Juma explained that he fell out with Mama Dangote when the Wasafi CEO was in Form One, and had never, until Friday, heard her tell Platnumz that he was not his father.
"This is, first, not news of grief. It's not bad. There had been rumours. I listened to Wasafi, and it's OK, because I finally got confirmation. I was shocked. What I asked myself was, "I am truly not his biological father?" A lot has been said, but I believe Diamond is my son, 100 per cent. He has been my son from her pregnancy to birth; from the day I picked them from the hospital, to the humble life we lived. I parted ways with his mother when he was in Form One, and I have never heard her tell him I'm not his father – until today when, with her own lips, she said he is not mine. But, I believe he is mine," said Juma.
Juma went on to express disappointment that she labelled him an absentee father, saying he did all that was required of him during Platnumz's formative years until the separation. Not ruling out a DNA test, he noted that Mama Dangote is best suited to say whom she sired with, but he holds in his heart that he is the songbird's father considering that Platnumz has been using his name, in official documents, since birth.  
''She says I am not the father. That I was his stepfather and that I refused to acknowledge the baby as mine. Think about it. The contradictions; do they make sense to you? How would I refuse, then raise the child? I am his father. Why do I say so? Because he is using my name, in all his documents – identification cards and contracts. There are people who are advising I get a DNA test, but I won't force it. Mama Dangote knows who the father is. I agree with what she said. With a sincere heart, I truly say he is not mine," he added.
Setting the record straight in an interview with Wasafi FM after weeks of condemnation after photos of a struggling Juma boarding a matatu surfaced, Mama Dangote revealed that the late Salum Iddi, a man she dated before meeting Juma, was the 31-year-old's biological father.
Read Also: Forgive, netizens plead with Diamond after father's distressing message
"When you look at Diamond and Ricardo (Lava Lava's manager) what do you see? Dear presenter, Ricardo's father is the same as Diamond's - he is called Salum Iddi. Mzee Abdul was a stepfather. He found me with Naseeb's pregnancy, and he knew it. He told me that he was not responsible for the pregnancy. I have on many occasions told him that if he had accepted the pregnancy, the child would have been his. He has done nothing."