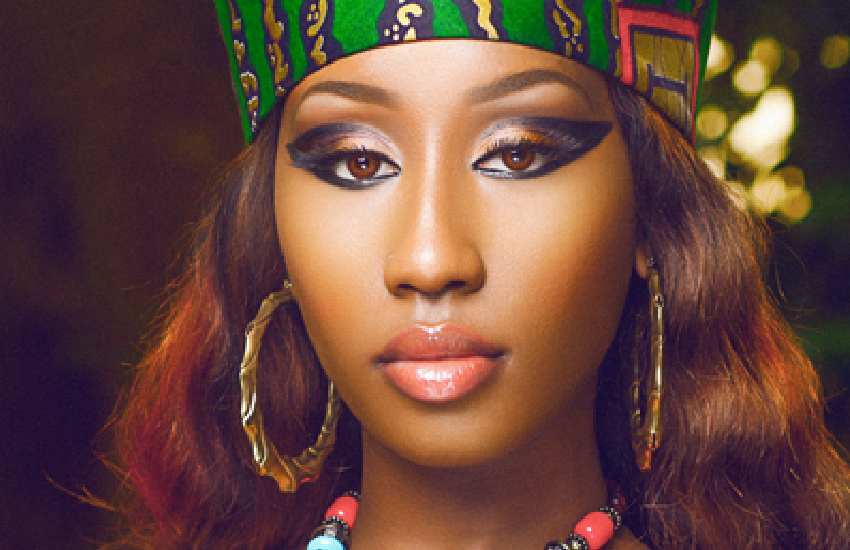 Singer, songwriter, actress and entertainer Victoria Kimani is advising Ghanaian women to treat their 'good vibe, sweet-talking men well'.  
Read Also: I will not marry a broke man- singer Victoria Kimani
Speaking in a Ghanaian radio interview, Victoria said the country's women do not think highly of their men. "They don't know what they're missing. They say the grass is not greener somewhere else, it's only green where you water it. So, I'll tell the women, water your grass before the likes of me and my friends come and take them away," said the 35-year-old songbird.
Turning the heat on men, the China Love hitmaker stressed that they may be at fault for not knowing how to treat their women right. "They could, also, maybe be vibes, because I'm not from here, so I can't tell but there could also be an element of that in them. Maybe you guys are not being vibes to Ghanaian girls too, maybe there's a reason they're saying that you're not 'vibes', so, I'll investigate," the singer joked.
A strong message coming months after she called for tolerance and confessed that she has never 'felt safe or protected by African men'. In a series of tweets and Instagram posts, the Prokoto hitmaker, who was calling for an end to gender-based violence (GBV) in Africa, said African men look down on women.
Read Also: I've never felt protected by African men- Victoria Kimani speaks out
"I can't lie... have I ever felt safe or protected by African men? Nope… Being an African woman in Africa is the fucking ghetto… it's a traumatizing experience… it sucks. We are undervalued, underpaid, underappreciated, and simply under the radar… I hate it here… from the bottom of my heart. We won't even talk about the men... African women are not your punching bag...not your sex toy, not your ego boosters, not your servant and certainly, not your enemy. African men reduce their women ... constantly. Break them down to a size that serves them only," she stated.