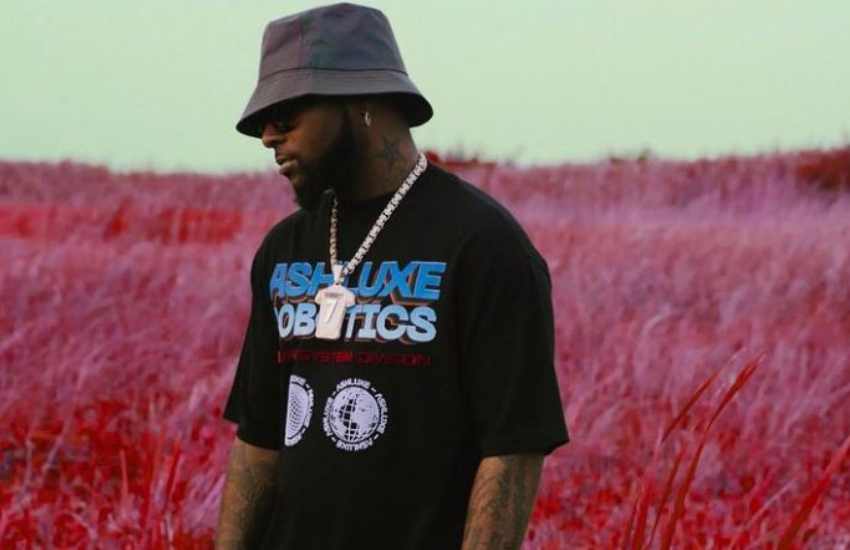 Nigerian singer, songwriter, and record producer David Adedeji Adeleke, popularly known as Davido, has revisited old memories of when he paid tribute to his mother, Veronica Imade Adeleke, in a heartfelt note when she passed on in 2003.
Read Also: Escalating beef? Burna Boy, Davido clash at nightclub in Ghana
Sharing the intimate memory across his social media platforms, Davido proved that the bond he had with his late mother, Veronica Adeleke, will never be broken. In the note, Davido expressed his gratitude to his mother for the love and care she gave him when she was still alive.
"How much I love you and how much love you gave to me. Despite my stubbornness, you are there to correct me. I miss your warm hugs, lovely kisses and lovely smile. You are a rare mother. You are one in a million. You will always be on my mind. Rest in peace mom," read the note by the 28-year-olds Afro-pop superstar, who went on to caption a throwback photo of himself and his mother, "Look what I found sweet mother."
A brilliant scholar lecturer at Babcock University in Osun State, Veronica was music lover by heart.  She gave birth to Davido on November 21, 1992, in Georgia, USA, where the family resided, at the time, before they later moved back to their native country, Nigeria.
 Proud of her son, Veronica had a brilliant music career in the 90s and named a band she was part of, David's Band. Veronica was not done. The proud owner of a record label founded a security company, David's Security, and also named it after her son.
Read Also: Davido reveals how Chioma's 'Assurance' feature affected their relationship
She sadly passed away on March 6th, 2003, which was coincidentally the 40th birthday of her husband Adedeji Adeleke. She was 39. According to reports, she went to church that fateful morning for service and when she came back, she locked herself in a room. She was found dead a few hours later.  Her family honours her every year by organizing a large ceremony, where they invite their friends to celebrate the influence she had in the society