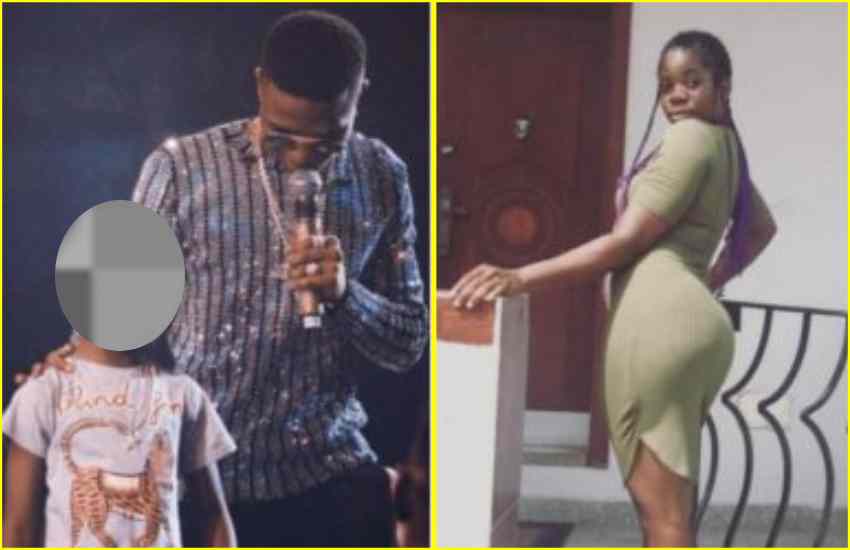 Shola Ogudu, the baby mama to Nigerian singer Wizkid, has revealed that girls are sending nude photos to their nine-year-old son on Instagram. According to Ogudu, their son, Boluwatife, popularly known as Tife, has been receiving nude photos of women way older than him in his direct message on the social media platform.
The fashion designer expressed her disappointment, wondering why women would do so when there are men in their age group, who they can send to or shoot their shot at. In a post shared via her son's Instagram page, Ogudu could not hide her displeasure. She wrote, "My son is only 9-years-old, and the kind of DMs he gets, is madness…from grown women. Is it that men have finished in the world? Its 9-year-old that you people will be sending nudes, sending breast? 9 years old."
Read Also: Wizkid and I are friends with benefits - Tiwa savage
She threatened to share screenshots of images and chats of those who will continue to send nudes to her son. "You people should stop it. Stop it. Because if you don't stop it, I'll actually call you out. I'll screenshot your page, screenshot your nude and post it. Shebi you want people to see that your body is sexy? Let me help you spread the word so people will see your sexy body. This is the final warning, that's why I used his page to come and warn you. Stop sending my son nudes, he is 9-years-old. If you want to shoot your shot, shoot it at people your age."
In 2018, Shola Ogudu accused Wizkid of not caring about their son. She claimed the Star Boy singer was an absentee father and only tattooed Boluwatife's name for clout. "You tattoed his name so the world can see you as a loving daddy. I always wondered why you were so quick to send clothes and shoes, little did I know that it was for the appearance. Even the star boy chain and jewellery you claimed you got him, did you or did you not take it back?! Social media daddy," she claimed.
She further disclosed that Wizkid has missed Tife's milestones, including birthdays, even after requesting for a DNA test. "7 years down the line and you have never been present for one of Tife's birthdays '7 years' Ayodeji!? Your own flesh and blood?" she said, adding, "You and your family asked for a DNA test...Which my family and I, without hesitation, agreed to; This same DNA test that took you well over a year to show up for; results came out, 99.9% positive."
Read Also: Wizkid and Sauti Sol have 300 songs together - Sandra Bartonjo
Shola Ogudu and Wizkid welcomed Boluwatife in 2011.