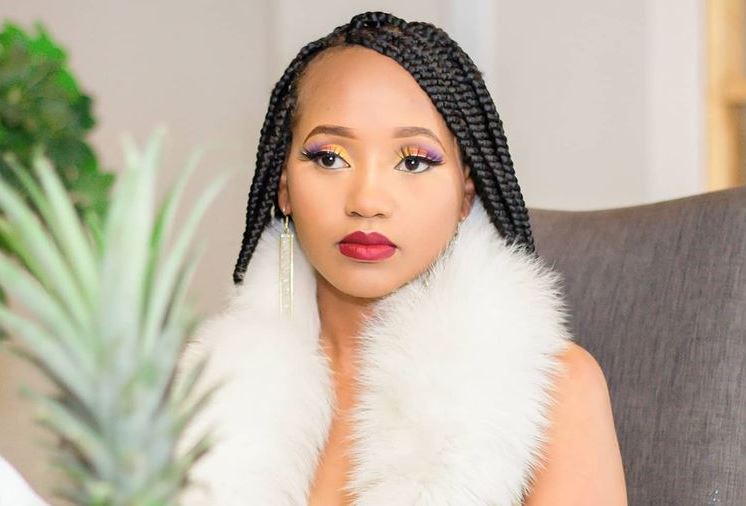 Controversial singer Willy Paul has unveiled the first female artiste signed under his Record Label, Saldido International, in a bid to expand his empire. Taking to social media platforms, the 27-year-old musician introduced Miss Picasah as his first female signee and disclosed that she is about to release her debut this week.
In his message, Willy Paul, who is popularly known as Pozee, added that he is pleased to have Miss Picasah join his record label and urged fans to show her the support they have accorded him over the years.
"Finally our @saldido_international Female artist has arrived and has alot for you this year. 2021 is starting on a High note. Just before she drops something soothing for you.. go follow her @misspicasah. Welcome to the family @misspicasah we at @saldido_international are pleased to have you," he wrote.
Identified only as Miss Picasah, the new signee also took to social media to express her gratitude for her chance.
ALSO READ: It is no longer about me, says Willy Paul as he unleashes his signings
"As I begin my musical journey, I pray that the Most High God leads and protects me. I'm more than humbled. I tried my luck and God made it easy for me to join @saldido_international and I don't take this opportunity for granted," she wrote.
The excited Miss Picasah promised that she would give it her best and promised Saldido Management and her fans to them proud.
"I promise to make you and my fans proud. 2021 is gonna make a very big difference I already amazing! Thank you @willy.paul.msafi and your whole team God bless you and the work of your hands," she added.
Salidido International's statement affirms that they are ready to take Miss Picasah's musical career to the next level.
ALSO READ: Willy Paul calls out Kenyan artistes for not supporting his album
"Welcome to the family @misspicasah we can't wait for the world to listen to you. 2021 is gonna change ur life. Trust the process," they wrote.
Willy Paul has now revealed that Miss Picasah, who also goes by the name Miss P, is set to release her new song this week. He again urged his fans to support her.
"Morning guys, our artist MISS P @misspicasah will be dropping something this week. Go follow her and be the first to listen," he wrote.
Miss Picasah confessed that dropping her first song this week has made her a bit nervous.
"Morning to you all, hope you all had a wonderful night. I'll be dropping my first song this week and I'm so nervous," she wrote.
Willy Paul launched Saldido International Entertainment a year ago and signed Klons and Dice B as the first signees under the label.