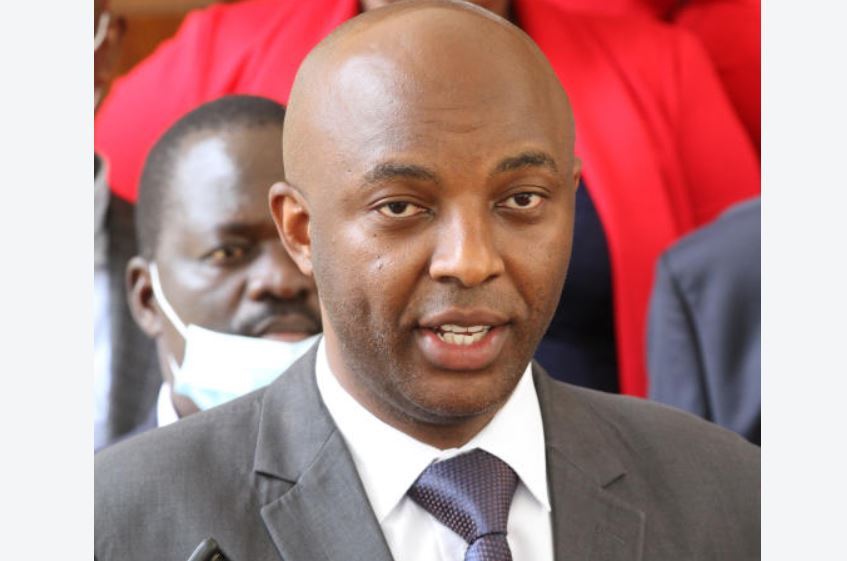 Kang'ata said he had become a marked man and had been threatened with violence and death on account of the letter he authored to President Uhuru Kenyatta over BBI's popularity in Mt Kenya region.
Speaking on a vernacular TV station on Sunday, and in a press briefing in Parliament yesterday, the Murang'a Senator said he had received death threats from unknown people and from government quarters, who are now pressurising him to disown the letter.
"I have forwarded the text messages to DCI to an officer known as Mr Mwangi who is in charge of the investigations. I hope that the culprits will be brought to book," he said. 
Kang'ata has been ostracised by BBI supporting colleagues on account of his observation on the approval ratings of the constitutional change drive in President Kenyatta's Mt Kenya base. Speaking a few days after the president appeared to dismiss his concerns that the BBI report was unpopular in Mt Kenya region, Kang'ata said he stood by his letter.
ALSO READ: Kang'ata faces his own whip after 'bold' BBI letter to President Uhuru
"It is something that has been boiling in that region but people are fearful to bring that issue before the public, to say to the government that there is a big issue that needs to be addressed," Kang'ata said yesterday.
The lawmaker remains critical of the dismissal of valid suggestions such as having multiple-choice referendum questions, which he says could offer a lifeline to the constitutional change drive.
He said the proposal, which is supported by Deputy President William Ruto, could prove beneficial to BBI. "It guarantees at the very basic minimum that BBI will pass. You will find some clauses will have been embedded in the Constitution rather than voting yes and no, where you run the risk of the entire document getting lost," he said.
ALSO READ: How MP hid behind luck of ex-legislators to earn a fortune
The senator was made Majority Whip after a purge of Ruto's allies. Now he is prepared for what will follow his controversial action, including a potential loss of his position in the House. Kang'ata said a plot has been hatched to replace him as the BBI coordinator in Mt Kenya region with Kirinyaga Senator Charles Kibiru. 
"A plot has been hatched to remove me as the BBI coordinator in Mt Kenya region and I have been replaced with Senator Kibiru. I wish him well in popularising the report in the region. The decision was arrived at on Saturday," he disclosed.