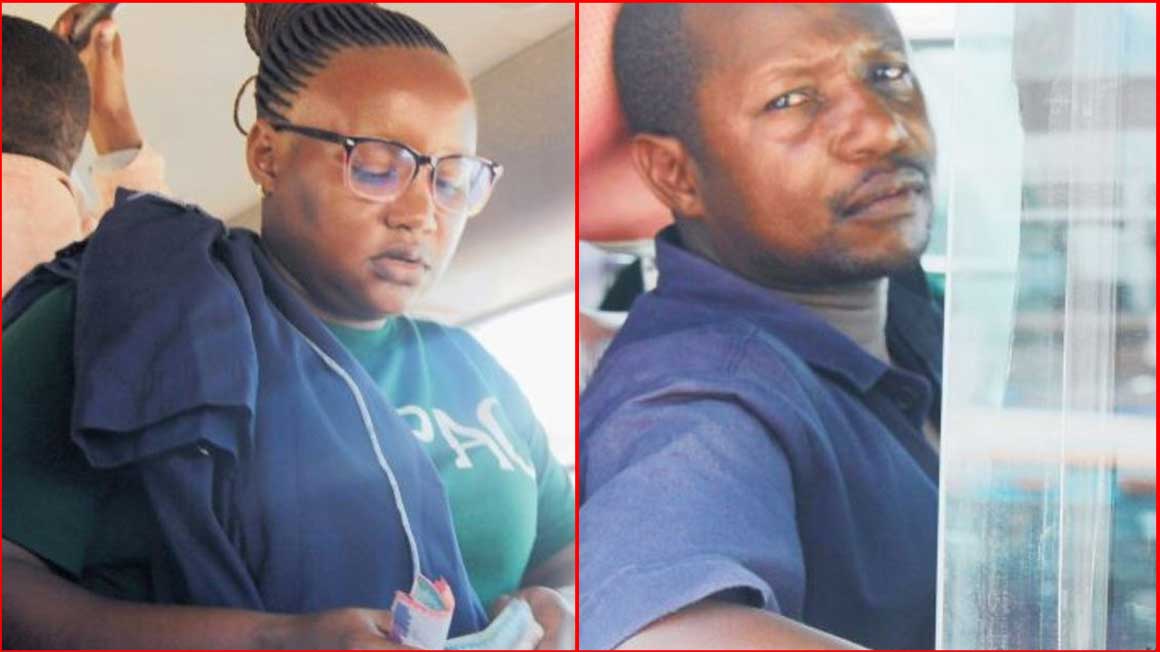 A couple in Tanzania has grabbed headlines for working in the same Public Service Vehicle (PSV) as driver and conductor. Athuman Hatibu and his wife Witness Mushi have been working together for five years now and he swears by her work efficiency. According to Witness who's a mass communication graduate, she quit her job to support her husband after numerous complaints over inefficient conductors.
 "It was not an easy decision to make because I led a different lifestyle before starting out as a bus conductor. My husband had a lot of complaints about the previous conductors who worked with him and most of the complaints were about little fares collected at the end of the day. I then told him to give me a day to learn and identify all the bus stations and fares along the route so he could afterwards decide if we could work together," she told The Citizen.
READ ALSO: Hero matatu conductor who returned passenger's Sh30,000 speaks
According to Athuman, there was a noticeable difference in the amount of money his wife collected compared to other conductors he'd previously worked with. Citing a recent example when Witness had travelled and he hired his younger brother as a conductor, Athuman said, "working alongside my brother proved my point that no other person has ever reached the collection target my wife hits when she's on duty."
Aspirations, challenges
The couple with four children said that working in the transport industry inspired their dream of owning a bus. Expressing optimism at the prospect of buying their bus, Athuman revealed that they plan on incorporating their first son into the business.
"The bus we are planning to buy will be coordinated by us and our son. He is currently upgrading his driving license," he said.
Working together as a driver and conductor comes with its fair share of challenges, including passengers who make a pass at Witness not knowing she's married to the driver.
"There are other times people approach me with different motives without the knowledge that the bus driver is my husband, and at times, it is literally the opposite. Sometimes passengers decline giving full amounts of bus fares once they reach their respective destinations," Witness told The Citizen.
READ ALSO: Meet the lady Mzungu who wants to remain a makanga forever
Her hubby, on the other hand, said it pains him when his wife is verbally abused by passengers but he instead opts to focus on the road. At the end of each trip, they have a debriefing where Witness informs him of any incidents and tips from male passengers.
Work-life balance
Their days typical involves waking up at 3am every day to ensure they hit the road by 4am. The couple usually end their work day at 11 pm having made 20 trips. Since they are rarely home during the day, two of their children are in boarding school and the two others live with their grandparents. To ensure their personal life doesn't interfere with work, the couple made a pact to never let the situation at home interfere with the work environment.