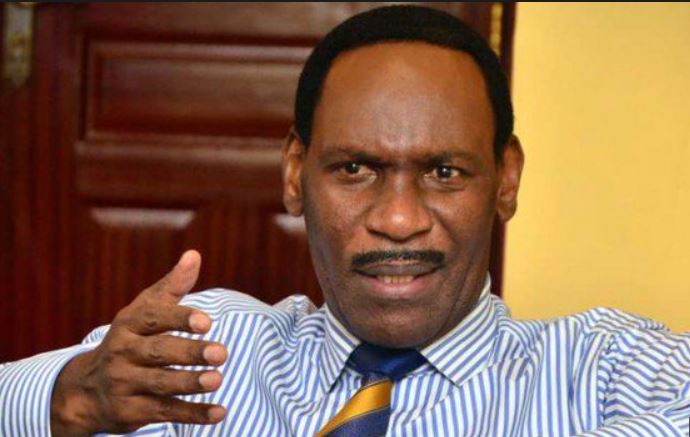 The Kenya Film and Classification Board (KFCB) boss Ezekiel Mutua has put parents and broadcast networks on the spot after a university student killed four family members in Kiambu County. Lawrence Simon Warunge, 22, told police officers that he got the inspiration to commit the heinous crime from a TV thriller series 'Killing Eve'. The student further confessed to killing his family members because they talked ill about him behind his back.
Before executing the crime, the university student told officers that he went online to research the best way to do it. He even hit his victims on the head with a metal rod, stabbed them severally on the chest, and slit their throats to ensure none of them survived.
Homicide Detectives have made a major breakthrough in unraveling the puzzle surrounding the Kiambu killings, that left 5 people dead a few days ago. This afternoon, the prime suspect in the murder 22-year-old pic.twitter.com/hOKzhc5ocY — DCI KENYA (@DCI_Kenya) January 9, 2021
Speaking about the incident, Ezekiel Mutua stated that the media content consumed by kids greatly impacts their behaviors and shapes how they think, making it a matter of national security.
ALSO READ: Ratchet content will haunt you, Dr Ezekiel Mutua tells creatives
"When we say that content consumed by our kids has a bearing on our national security, this is exactly what we mean. Media content influences behavior and the thinking of consumers, especially children. Kids who consume violent content have a likelihood of becoming violent adults.
"Yet, most of the content on our broadcast networks, especially pay to view channels and subscriber services promotes and normalizes violence, drugs, homosexuality, rape and foul language," said Ezekiel Mutua.
Lawrence Simon Warunge, has led detectives to the spot where he disposed the murder weapons and other key exhibits at a pit latrine in Mai Mahiu.The items will be crucial in placing the author of the heinous crime at the centre of the killings. pic.twitter.com/PmEnwbc2vh

— DCI KENYA (@DCI_Kenya) January 9, 2021
The KFCB CEO further urged parents to vet the programs watched by their children after paying for the subscriptions. According to Mutua, failure to do so will only make the kids addicted to violent behaviors.  
ALSO READ: I'd rather lose my job than promote homosexuality - Dr Ezekiel Mutua
"Parents make these subscriber services available to their children without vetting the programs children watch. In the end, most of them end up getting addicted to antisocial behavior. They become zombies and criminals right before their parents.
"Without proper values and social structure systems to monitor the behavior of children, we are losing our young people to fantasies and bizarre behaviors promoted through film and broadcast content. It's time to take content regulation seriously for our own good," Mutua concluded.