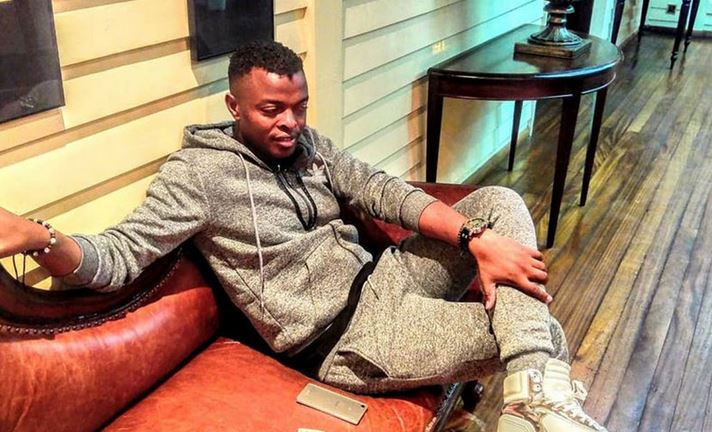 Gospel singer Ringtone Apoko has resolved to pray and fast for 40 days to acquire his dream car, BMW i8. Sharing his decision with his fans on social media, the vocal singer revealed that he would be skipping breakfast and lunch for 40days while praying to God to bless him with the car.
According to Ringtone, most people loathe gospel artistes and assume the industry does not pay well. He, however, hopes to prove naysayers wrong and change the narrative by acquiring the expensive car.
"I'm now going into prayer and fast at 40 days. I'm praying for God to give me this BMW i8. People despise gospel singers saying that they can't drive good cars. My fans, please no breakfast and lunch up to 40 days," he wrote.
ALSO READ: Reactions to Ringtone's 'Sh26 million' Range Rover
Before making up his mind to acquire his own BMW i8, Ringtone asked Mo-Sound Managing Director and pioneer of Groove Awards in Kenya Kevin Mulei, to lend him his car to shoot an upcoming music video.  
"Hello Kenyans, this morning I just wanted to let you all know that I have been blessed by God to write a song. This song is going to be the biggest thing in East and Central Africa. It will hit even in the clubs. It will be played on the phones, everywhere. This is the song that will bring back the essence of Gospel music. I however need a car. I just need a car a nice sports car to shoot this music video with. If I do the song with a sports car, I'm assuring you it will hit and the devil will be defeated.
"The car I want is only one in Nairobi and East Africa. It is called the BMW i8 and the person that has it is Groove Awards founder, Kevin Mulei I'm begging you please assist me with your car I shoot this video. It's for God's glory," begged Ringtone.
ALSO READ: Why I dreamt of marrying an old mzungu woman, Ringtone opens up
We will support you
Although the Zoea Mawe singer received backlash for publicly announcing he would be fasting, a section of netizens agreed to support his quest and promised to pray and fast with him.  
Stamonja: All these good things are actually for us all we need is to possess them. 
Dkkwenyebeat: GOD is Faithful Receive it in Jesus Name.
Mwiksthequeen: May God grant you all the desires of your heart chairman…
dj2one2: Nafast na chairman
judy_simon254: May God answer your prayers
Patrishauthoki: Kabisa tutafast
663rian: After BMW nakuombea sana God willing Lamborghini ikam through....
Amireal_amireal: Prosper more n more n get everything you wish. God is able no doubts
Giftclarehudsons: May your prayer be answered!!
Peter_nutts_photography: @ringtoneapoko Keep blessing God's people and surely God will reward you with a far much greater gift that the I8. No need for fasting sir.
Bensida_moh: God gives anything you request in faith and prayer.