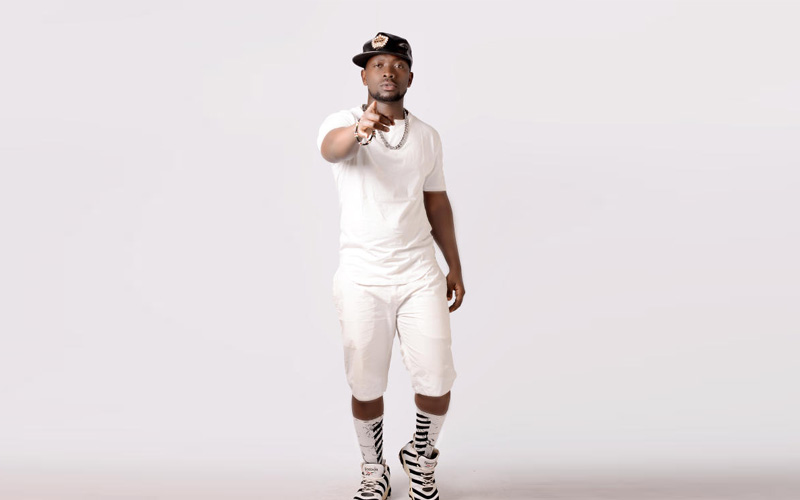 Rapper Kenneth Aketch alias Kenrazy has lost his Instagram account to hackers. Sharing the unfortunate news with his fans on social media, the Mbilikomo Mkora crooner revealed that his account was hacked by persons who demanded a ransom of Sh150, 000 to give it back but as he explained, the terms of their negotiation felt off and he opted to surrender the account.
"My page which had over 140,000 followers was hacked.  The hacker went on to delete all my photos and demand I give him $1,500 which is approximately Sh150,000 which when I keenly looked at, his terms for giving me back the account, it felt weird," he wrote.
READ ALSO: My Instagram account has been hacked by a fraudster – Dj Pierra
Although his hard-earned work was unceremoniously taken from him, the self-proclaimed King of Ghipukaa assured his fans of his resilience and willingness to push on and give them more music.
"I won't lie I felt the pain because it's my work for the years I've been on Instagram but trust me, it's extremely hard to break my spirit. I am an overcomer, I will overcome. I thank you my fans for always supporting me all through the years. Let the music continue…. New one loading to start 2021," he added.
Kenrazy has since opened a new Instagram account where he continues to share his music with his fans.
Split from wife
After years of being mute both socially and musically, the Rudia singer and his wife recently made headlines after she publicly broke up with him citing toxic in-laws. Opening up on her frustrations on social media, Sosuun stated that she had enough of being treated like an imposter by her husband's family.
"You will never be enough to a malicious sister in-law, especially if you are living happily with their brother. The fact that you get in a family gathering and everyone's mood changes, you are left in a state of should I say Hi or not?... the most tiring and exhausting relationship a woman will ever have to mend is relationship of in-laws who just don't appreciate your presence in their family," read her post in part.
READ ALSO: Kelechi's YouTube account hacked, all his music deleted
Speaking during a recent interview, Kenrazy addressed rumors circulation on social media that his wife had packed her bags and left. He said they are currently not living in the same place but this does not mean they have permanently parted ways.
 "Since the day she made it public, I never gave up. I never stopped talking to her. She can't leave. We have built a very big house who can leave? We are just not together in the same place but I believe with the effort I have been putting on both sides everything will be okay," he said.