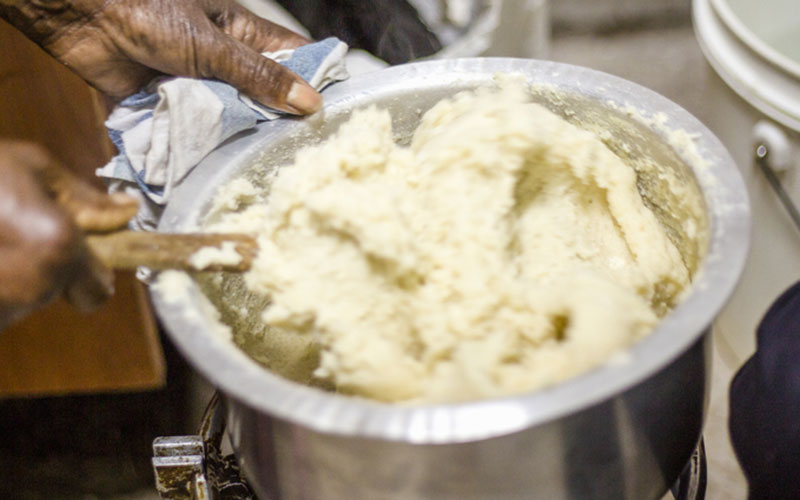 In a bizarre case, police in Nyamira County are hunting for burglars who broke into a home, stole household items and cooked themselves a meal. According to reports, the gang prepared a meal of ugali, meat and thanked the family for their cooperation. They then proceeded to make away with the loot.
Police reports indicate the incident occurred on the night on January 5 at Bomondo village after the gang ambushed Stephen Gichana as he waited for the gate to his house to be opened. Members of the gang who were dressed in police uniform hit him in the head with a blunt object and ordered him to have the gate opened.
READ ALSO: Chapati thief forced to eat them in public
Once inside, they proceeded to tie up Gichana, his wife and son before looting valuable household items. After committing the crime, they then headed for the kitchen where they retrieved meat from the fridge, cooked it and served it with ugali. After two hours in the premises, the gang thanked the family for cooperating and made away into the night.
Reactions
Victor Oluoch Those are the skills everyone should possess in any profession "dynamic, self-motivated and can work fast with minimal supervision".
James Mbugua That's what police advice, when you see gangster in your home please cooperate with them and they will not harm you.
READ ALSO: Sh50 Million Thika bank robbers ate 50 bob breakfast
Maggy James Bora uhai…Wabebe chenye wanataka na wasiguze mtu. You can always work to generate more wealth but life is irreplaceable.
Alys Mutea Adeos Seems every profession has its own comedians.