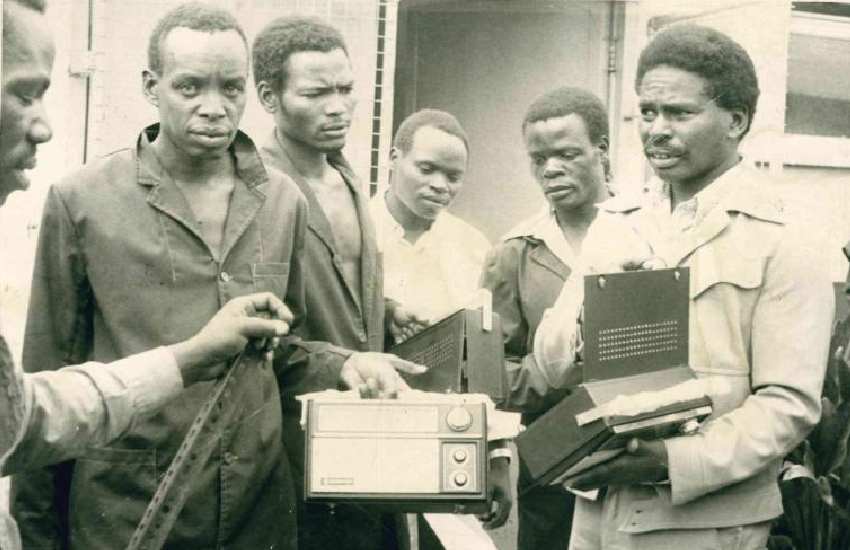 There was a time when sending salaams over the radio was all the rage. The most mentioned senders and those being greeted became instant radio 'celebrities.' While those who grew up with FM radio stations may be at sea over this, their parents who must have listened to Voice of Kenya(VoK) and later KBC would know what the fuss was all about.
Household celebrity salaams names include; 'Mama Safi' Agneta Machinga kutoka Nakuru, Francis Kadenge Omwana wa Leah, 'One and-a-half Lady,' 'Sura Mbili' Kiango Momanyi, Boaz Kizito Lijoodi, Arabian Mwarabu, Rama bin Rama, Robi Reuben Robi and the late Moses Shoto Omunyololo.  These were the mabingwa wa kutuma salamu, which was nusu ya kuonana at the time of Maziwa ya Nyayo when Kenya was a single-party state and Sh5 was not a coin, but a banknote.
Salamu za Adhuhuri
"One of the reasons why I was an ardent salaams fan is because I really loved radio, hence little wonder that I now work for a radio station," explains Robi Reuben Robi, one of the most popular salaam fans back in the days. "Most of us fans also wanted to be famous, since KBC was the only radio station then. But today, the concept has lost its glamour because there are many radio stations, which has killed the morale of fans." Some of the greeting programmes included Salamu za Adhuhuri, Chaguo Lako, Salamu za Vijana and Salamu za Majeshi, while in the General Service Unit, it was 'Yours for the Asking' that came thrice a week.
Read Also: Where did these programs go to? Remembering TV sport shows that shaped a generation
To send salaams, you first had to buy a greeting card. "With the cards going for Sh5 before the price was adjusted to Sh25, I would spend around Sh200 per month to be in most of these programmes," says Robi. "But as you became popular, your expenditure reduced, since more and more people would send you greetings." Other popular salaam fans were, 'Sweet Lady' Molly Akinyi, Pius Okoyo Ohanda, Walter Momanyi, Super Lady Suzie De Clement and Amos Pitie Ngaira.
The distinctive names were necessary to make you stand out. The late Francis Kadenge was a popular footballer when his salaam fan namesake burst into the scene with such a wide following. He had to distinguish himself as Francis Kadenge Omwana wa Leah. Kenya Times ran a story about them to inform readers they were two different people!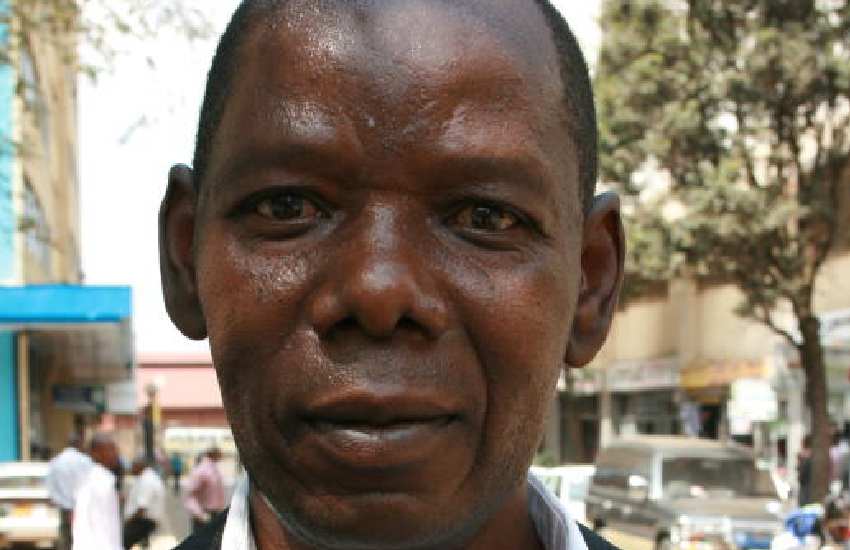 And so it goes that there were other salaam kings and queens. Remember James Okoth McOchuodho, Misheck Lugongo Matatizo, Baby Cool Priscah Syombua Manda or Jirani Albert Ndosho? How about Nancy Ciru Mwaniki, James Kamau Watuko, 'The Godfather' Toni Suruali and 'Sister Cool' Rachel Clara Wari?
Talking to The Nairobian about how he got bitten by the salaams bug, Robi says he bought several cards from the post office as a high school student in 1983 in Nakuru where he was born and lives and sent them to the then VoK. "My luck came when during one of the Yours for the Asking sessions, veteran broadcaster Catherine Kasavuli read my card. I was so excited," Robi recalls. "In 1987, VoK organised a grand meeting for all its salaam fans where I was picked as the most popular radio fan in East Africa and even got a trophy."
He says the fan clubs and the greeting programmes were a very big source of national cohesion because they brought people of different ethnic backgrounds together. "The exchanges on social media today are artless and negative with a tendency to promote ethnicity," the Nakuru-based Sauti ya Mwananchi broadcaster says. "Ours were friendly, especially the parting shots (ujumbe), which always left listeners in stitches or in a good mood. Mine was usually 'I love you all". There were other ujumbes like 'KBC ni nusu ya kuonana,' and 'kula na kulipa ni mtindo wa kisasa.' Then there were those who seem to always be on safari with sign-offs like, 'Ujumbe nikwamba niko safarini nikielekea Shamakhokho!' 
Read Also: Down memory lane as celebrated trailblazers in broadcast are honoured
To buy cards in large quantities, fans formed salaam clubs. Some attracted thousands of members and became very popular. "Unlike the sometimes crazy names people on social media use today, the salaam clubs had sedate, but dignified titles," Robi nostalgically recalls. "There were clubs like 'Miami' and 'Immaculate' (which was ours with 22 members), 'Busters,' 'Cherangani' and 'Executive.' I particularly remember the Misango Fans Club, which was made of three brothers Isaac Ingaga Okonda, Walter Otuma Okonda and Jonathan Igale Okonda". These sentiments are echoed by another veteran salaams fan, Dan 'Janaam' Okumbe from Mbita, Homa Bay County, who says fan clubs were very important tools for promoting national unity.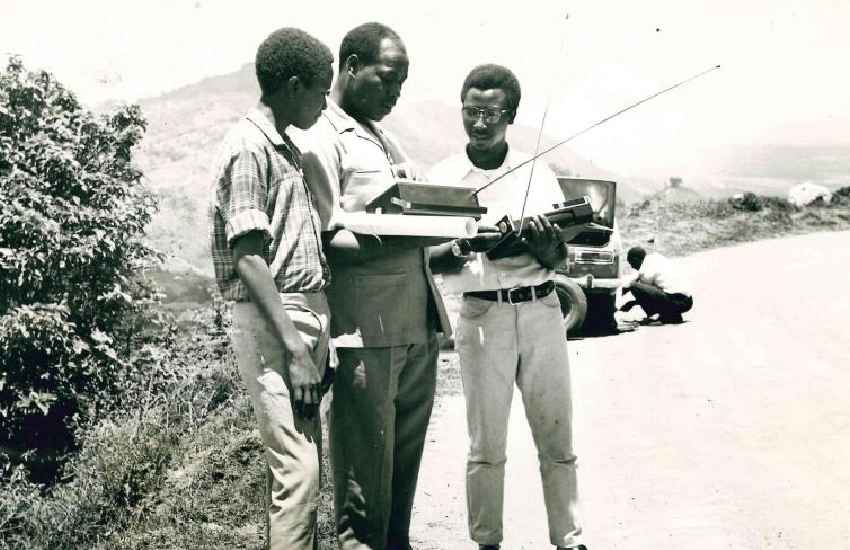 Met wives through salaams
"We formed Afrika International Salaams Club in the 80s headed by Amos Ngaira in order to unite our fans and raise our profiles," recalls Okumbe, now a chief in Wanyama Location, Rusinga Island. "We used to have fans across the country whom we would meet during get-togethers in major towns like Nairobi, Mombasa, Nakuru and Kisumu".
He says the meetings were good social and networking forums, with some young men even meeting their would-be wives during the sessions. "I miss those days, because then, diehard fans like me used to be very popular and loved by many," Okumbe recalls. "I bought my first card in 1985 and never stopped until KBC lost its monopoly and many stations started popping up in the late 90s, making greeting programmes lose the glamour they used to have."
Introduction of FM stations
Just like Okumbe, 'Fantastic Man,' Boaz Kizito Lijoodi from Bwishina Kiwanja Ndege, a longtime fan of radio greeting programmes, says that he retired from the hobby after the introduction of FM radio stations. "The problem with many stations is that you send somebody greetings in one station, yet they are tuned to another, so they don't get the message," Lijoodi laments. "So, people will always complain that you don't reply to their greetings, but it's because you are not tuned to the same station."
Read Also: To watch news, you needed a TV permit
Having been introduced to salaams by an old man in his Bwishina Ndege Village in Kakamega County in 1983, Lijoodi claims to have become so popular that his cards would be taken directly to KBC studios rather than through the postal office system. "I came to Nairobi in 1989 and got a job at the Nairobi City Council, where I work to date, and was introduced to several KBC broadcasters," he recalls. "By the time I was going back to the village, I was so popular that I was like a king. I was even more popular than the local chief!" Like many fans, he says he misses the old days because of the popularity they used to enjoy wherever they went.
Francis Kadenge Omwana wa Leah, who headed Madiaba Salaams Club in Nairobi, was also a famous salaams fan. Speaking to The Nairobian on phone, he lamented that with digitization, radio stations have switched to call-ins and texting instead of the vintage greeting cards.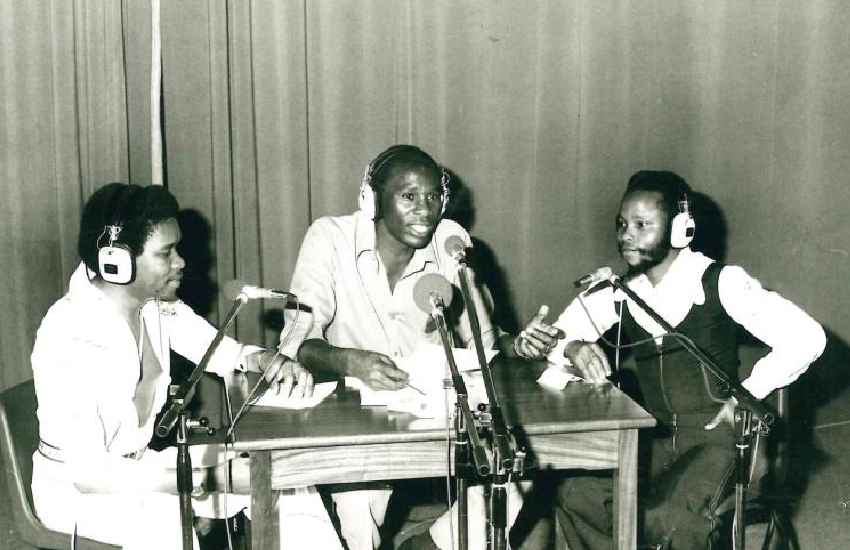 Kondo Ali Kondo from TZ
"As salaams fans, we complained to the KBC managing director because they removed all the National Service greeting programmes, yet they were still selling the cards to us," Kadenge, who is no relation to the legendary footballer, says. "We now have two salaam programmes on Monday and Friday, which is good enough for us fans."
Read Also: 14 key moments that defined 254 showbiz
Having sent his first greetings card in 1978 after being introduced to salaams by his elder brother and inspired by ardent fans like Kondo Ali Kondo from Tanzania, the former civil servant rose to prominence to become one of the faces of the greeting programmes.
"Chaguo Lako by DJ Eddie Fondo used to be my favourite show because we had the chance of choosing the music we wanted played," Omwana Wa Leah says. "There used to be a show at the end of the week in which the club with the highest number of cards would win a prize, so it became like a competition".
Connected city to ruralists
Veteran broadcaster Ali Salim Manga, who read salaams echoes the fans' sentiments, saying that in the days of KBC's monopoly, salaams were a very big phenomenon that connected people in the city with their rural folks.
"The strangest thing is that most KBC broadcasters, including me, didn't know the faces of these fans, since radio was not very interactive then as it is today," Manga, now retired, says. "We rarely met them, and this happened only when KBC had outside broadcasting programming like during the Nairobi Agricultural Show. The fans would come and have a chat with us." 
Although some stations broadcasting in Kiswahili still have greeting programmes, none can attain the mass popularity that the national broadcaster enjoyed in the 1980s and 1990s.