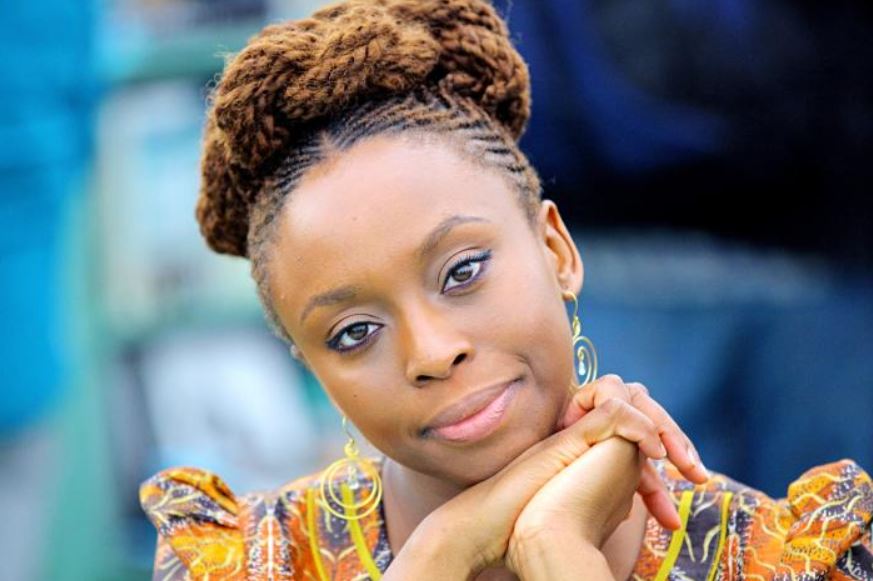 Celebrated award-winning Nigerian author, Chimamanda Ngozi-Adichie, has revealed that she was not named 'Chimamanda' when she was born but invented the name herself. Speaking during BlackBox Interview with Ebuka Obi-Uchendu, the 43-year-old author disclosed that she was named after her mother Grace but always felt the name did not belong to her. Thus, she created 'Chimamanda' before publishing her first book.
"I was born Ngozi Grace; my mother is Grace. Growing up, I always felt that I was not Grace, that was my mother, and Ngozi felt too common to me. In primary school, I was Ngozi," she revealed.
The urge to stand out from the crowd and make a name for herself was too strong, and thus, she requested a change of name during her baptism. She said she was looking for something unique that would make her stand out from the crowd.
"Being Catholic, one of the joys of Catholicism is that you get to choose a name when you get confirmed. I thought of a name I could choose, but the priest said it had to be the name of a saint. I read a novel, and there was a character called Amanda, so I choose the name Amanda," she added.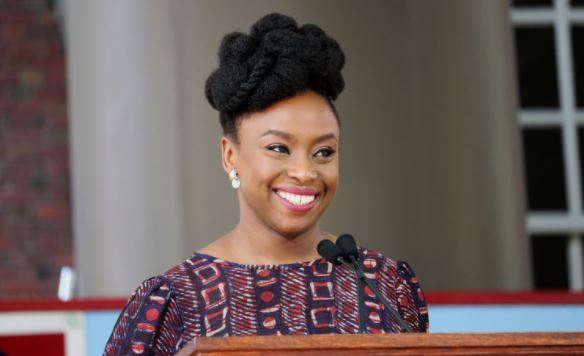 ALSO READ: Chimamanda book voted winner for best Women's Prize
However, the Americanah author was told that Amanda was not a saint name, and therefore she needed to dig deeper. Being a fierce young lady, she pushed back several times, and they settled with Amanda.
"The priest said it was not a saint's name, but I told the father that it was the name I wanted. I pushed, so, they let me. I was Amanda at confirmation. I was Amanda from secondary school till my first year at the University at Nsukka when I was studying medicine," the author said.
Fast-forward, she travelled to the United States to further her studies, and while there, she met what she had been avoiding all-along back at home in Nigeria. She found out that the name she had proudly selected for herself at baptism was common in the university, which did not settle well with her. The urge to 'reinvent' herself crop up again; however, this time around, she needed to be a little bit more creative because the name Amanda was already captured in some of her official documents.
ALSO READ: Our 2020 choice: 15 most powerful women in the world
"It was not unique anymore, and the way it was pronounced put me off. I felt that was not me. I started thinking about how I could change the name; remember that I had already changed my name from Ngozi to Amanda.
"For a while, I will merge both. I will call myself, Amanda-Ngozi because I really wanted them to know that I am not Amanda (one of them). It was also a learning experience for me because what you think is cool in Nigeria, suddenly I thought, this is nonsense, wanting an English name," she said.
She had to come up with an Igbo name with 'Amanda' in it, hence, the name Chimamanda.
"I made up the name; I invented the name Chimamanda. I created Chimamanda; my parents did not name me Chimamanda. I remember just lying there, and it just came to me, Chimamanda," she confessed.