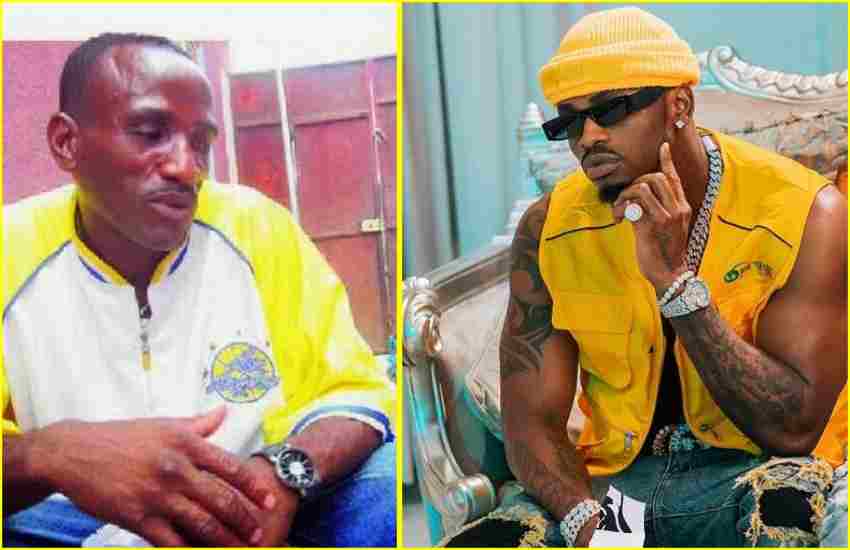 A section of concerned netizens have taken to social media to advice popular Tanzanian singer Diamond Platnumz on how to go about his strained relationship with his father, Abdul Juma.
Read Also: Diamond's sister speaks after viral photo of their dad boarding matatu with sack
This is after a video surfaced of Platnumz's father admitting that when he dies, he would be okay with his son not being present at his burial, a declaration many interpreted as a curse. But even with that, Juma wished his son well in his endeavours and asked God to continue blessing his work.
"Let him not worry, you know bearing a child doesn't necessarily mean you won. I have faith, when I die, it's not a must he bury me as I'm a man of the people, and I can get laid to rest by other people. He could be out of the country or not around but not get a chance to do so. Everything God planned, the timing and the period," Said Juma.
"He did so with a purpose and that's why I'm going to repeat and say may he not hold back on the blessings He bestowed upon him [Diamond]. May it not reach a time that he becomes miserable and take away from his generation. Because it would be so embarrassing and I too will feel the embarrassment. I'm really praying to God to continue blessing him more and more."
Netizens advice
The singer's fans were however not pleased by how unbothered he was by his father's words and requested him to try and make an effort to mend things between them before it was too late. "Forgive your dad, and forget what happened in the past," wrote @luwii_euginia_k.
"When your father and mother wrong you, learn to always forgive, they are your parents. Hate is building nothing. You cannot carry hate for centuries, my friend, it will kill you. Diamond, you are a man, act like a man. Go ahead and open up to your father and tell him where he wronged you so that he can apologize and you apologize too, then hug each other. Simple as that. Don't listen to only your mother, be neutral, it's your life, not your mother's," added another social media user, @Gathumbijoseph.
Read Also: Why Diamond Platnumz's father could lose both feet
@Dicksonogari went ahead and listed a few things he felt were important for people to note when it came to dealing with their parents. "Some things are never done;
1. Never take your parents to court regardless of the value of the property involved. If God wanted you to have that property, you would have been born with it.
2. Never repossess what you once gave a parent.
3. Never interrogate parents regarding what they did with the last money you gave them. You can find out wisely. But once you realize it may raise issues, leave it at that.
4. Never lecture parents regarding their apparent weaknesses. You have not outlived them. And you haven't lived long enough.
5. A parent may take you to court, repossess what he gave you, interrogate you and even lecture you.
6. Wise people can stand a parent's spit on their faces. They know it's a blessing in disguise.
7. You will never be rich enough to do a parent any favour. All you do for them is a privilege of service. They birthed you but you can never birth them. You simply cannot pay them in kind!!!
8. If you can buy life, then you can lecture fathers & mothers regarding the help you have given them.
9.  Parents are treasure on this land and sooner than you think, that treasure will be buried. Appreciate your parents while you still can. Today lets make lots of prayers for our beloved parents," he wrote.