In a controversial showbiz year in the 254, Covid-19 pandemic wiped out shows, TikTok reels made influencers and comedians big money, celebrities and politicians' 'tea' was all over the place, new faces made Nairobi international, while industry dinosaurs still pulled the same old tricks. In our last dance, here are the moments that defined 254 showbiz.
Azziad utawezana?
A 20-year-old with a slim waist and boneless dance moves literally popularised songs, apps, brands and everything in between just by her presence. Azziad Nasenya became an online sensation after a dance video of her to an already buzzing Femi One featuring Mejja single, Utawezana, went viral.
Read Also: I have never been a quitter, Azziad Nasenya tells it all as she clocks 20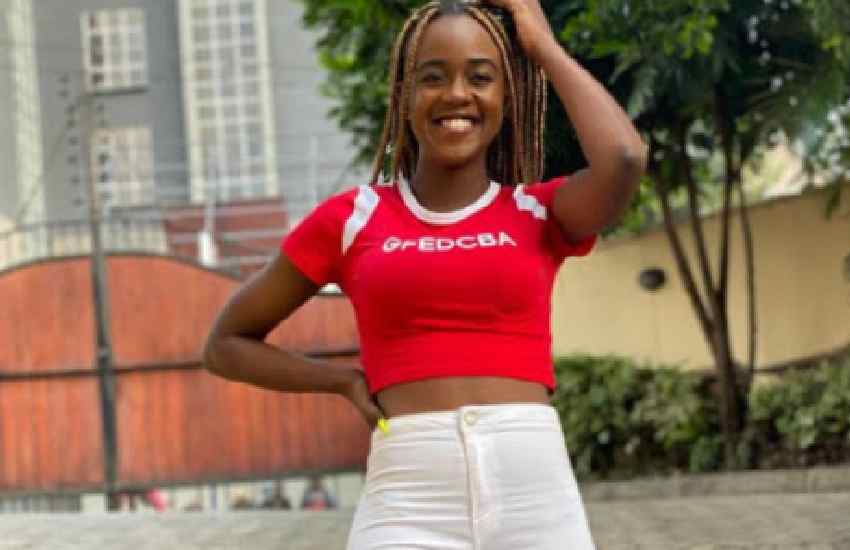 Capitalising on the moment, she went on to inspire the TikTok challenge, become a media favourite, a target for celebrities due to her promotion fee, and a lot more. Because of her, songs in Kenya can now take off on social media, and talent is no longer limited to certain spaces.
Babu Owino in trouble
Many had barely settled into the 2020 rhythm when Embakasi East MP Babu Owino allegedly shot a DJ at b club in Kilimani. The incident left Dj Evolve paralysed. What events that led to that incident are things we might never understand.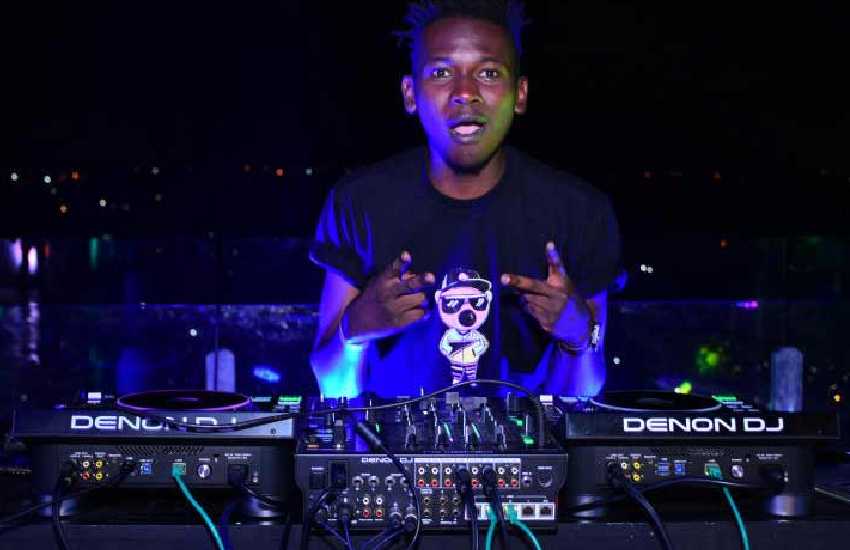 Edgar Obare, the celebrity home-wrecker
Blogger Edgar Obare literally blew up in the year 2020, popularising celebrity gossip in Kenya and taking it to extremes never witnessed before. The banter, known as 'chai', has given the BNN founder an elite title of 'tea master', enriched him, and earned him multiple enemies at the same time. In citizen journalism fashion, the tea master collaborates co-creatively with anonymous sources that are known as 'hide my identity' individuals. However, because of the 'hot tea', the controversial blogger scalded himself after he meddled in a relationship between a top social media influencer and a politician. He was arrested and charged with 'infringement of private information'. After this, his content adopted a more cautious approach 'lacking' the same spice as his previously explosive 'reveals'. There has been plenty of backlash against him and the topics he covers; the price he has to pay for his 'tea'.
Read Also: Kenyans react as Edgar Obare accuses police of kidnap, brutality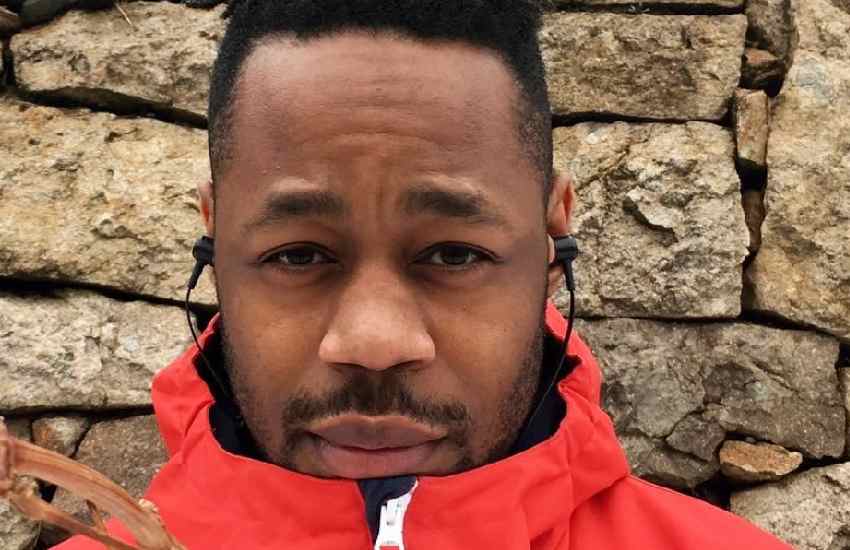 Elsa Majimbo goes global
They say a prophet is never accepted in their own land. Twenty-year-old Elsa Majimbo amplified the same after being blasted all 2019 by KOT (Kenyans on Twitter), accused of imitating Chebet Ronoh's comedic style of skits. In classy fashion, she transformed her art to suit a South African audience and got adored even more by outsiders. Fast forward, she is an e! People's choice awards winner, global superstar, international brand, and one of the most loved people in 2020, courtesy of her humour, who have brought joy to many homes. She quoted a bride price of sh400 million on national television.
In a recent interview with British supermodel Naomi Campbell seen by Pulse, the E! People's choice awards winner and GQ personality of the year announced she is leaving for la in 2021. "It's definitely been the place where I grew up, but there's more growth outside. I think it would be unfair to myself to confine myself to a space where I'll feel limited," she said of the move.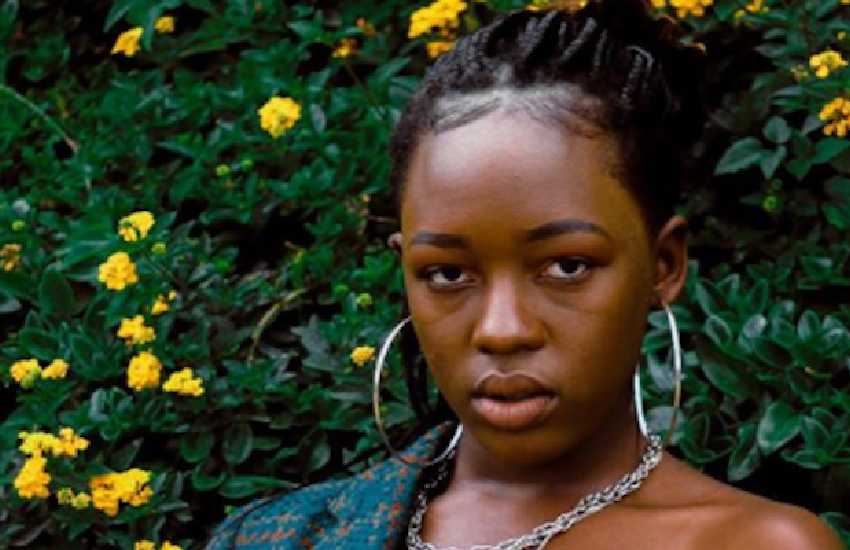 Majimbo said most of her team is based in L.A, her network is there and there are more job opportunities. "Sometimes being told 'hey, we want you on this campaign' and then being asked where I am based and I am like 'hey I'm in Nairobi', then they're like 'ohhh we are in L.A, we could have done this live' and that really affects my current situation. I think it's the wise decision," she said. KOT are still angry and divided after Elsa's sentiments that facing colourism from the Kenyan audience is part of her reason to go abroad.
Read Also: Elsa Majimbo tapped for Forbes, co-signed by Virgil Abloh
Cleaning the airwaves
When the world caught wind of Richard Njau's genius show CTA on YouTube, it was a mind-blowing discovery for many. Watching Kenya's entertainment industry icons sit down for hours sharing behind-the-scenes stories was too much to take in. The foundation on which Kenya's entertainment industry is built is a huge gap for spectators, stakeholders, or even aspiring acts and this show easily counters that issue without any sponsors.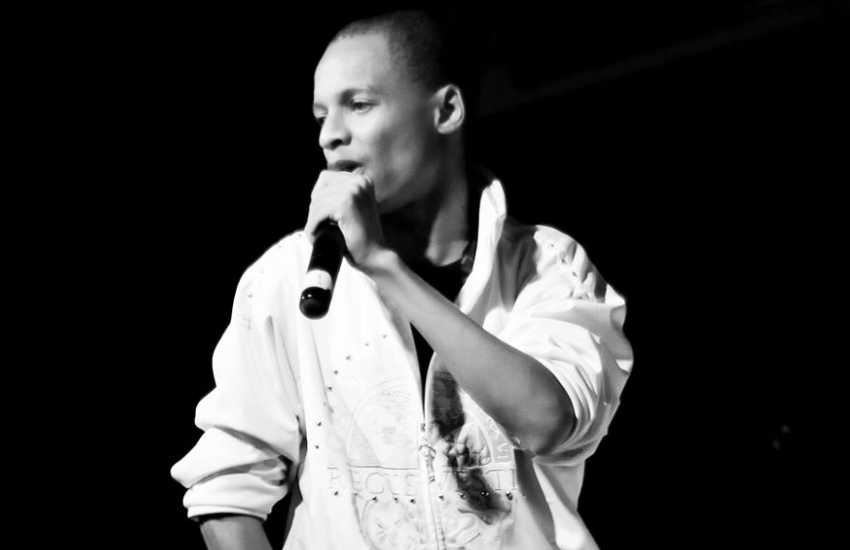 It offers a wider context, is an eye-opener, and a bigger shock that media stations didn't scoop the idea or buy it from a-star. In typical Kenyan fashion, many started to adopt the same idea and technique as Nonini joined the bandwagon dubbing the a-star formula for his own show, and many more thereafter, but at least we know who pioneered what.
Papa Shirandula demise and comedy's sad irony
With rumours and occasional heated exchanges about how much Churchill comedians for, or being flat-out broke, comedy industry drama made headlines as multiple comedians, including Kendrick Mulumwah, threatened to retire due to the financial hardships of the job. Clearly, art is undervalued, on top of the fact that it's a popular culture service industry where one's income is determined by fans, it can be heavy on the mental health of these comedians.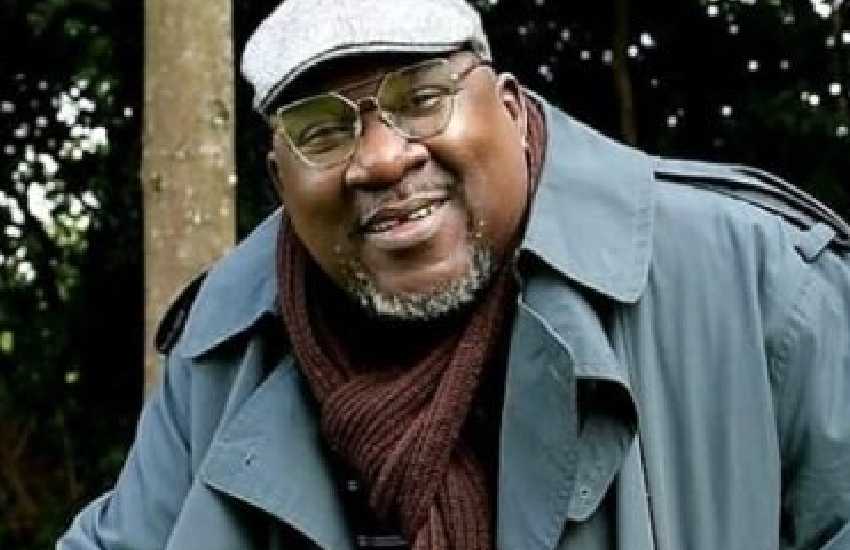 And with the demise of comedy icon Charles Bukeko (aka Papa Shirandula) it was a moment to reflect on and strategise the future of comedy in Kenya. Moving forward, arts should be taken more seriously as reports showed that some popular late comedians' net worth was not in line with their stature in society. These were people who had an entire nation tuned in, entertained and unified at the same time.
Read Also:Papa Shirandula's burial was not humanely conducted – Awinja
Influencer's fake flexing and clout chasing
Influencers are not celebrities, but celebrities can be influencers. 'celeb' is not something or someone that can just walk by a mall and not stir up attention. These are human beings just like us, but due to their profile or status, they can barely walk without security in public places; and believe it or not, Kenya has few of these personalities. Influencers are people with a huge following on social media platforms whether naturally acquired or computed, whilst celebrities are celebrated for a skill. When top names in the industry allegedly hire top of the range merchandise to show off, their fans had to sit up and take note. Truly, being a Kenyan 'celebrity' is a circus. Many influencers have reached levels of clownery where they have to show us everything they're doing, and many have been exposed for just posing with luxury items, or hiring them, but not actually owning them despite their claims.
Larry Madowo's streak
Larry Madowo has been a force to reckon with. With a good head on his shoulders, the man from Siaya County has come a long way. Just last year, Larry was fresh off his flagship show 'the trend'. He moved to BBC Africa to now; delivering a Peter Strursberg lecture, broadcasting world news in Washington in flip flops, and publishing articles in the New York Times. The tall and lanky gent is a walking testimony that you are not your current circumstances; keep working and walking towards your highest self and see how things begin to unfold for you. He may not be the first Kenyan journalist to be on a platform like BBC, there are the many who have gone before him, but he is among the few to achieve so much amid a pandemic.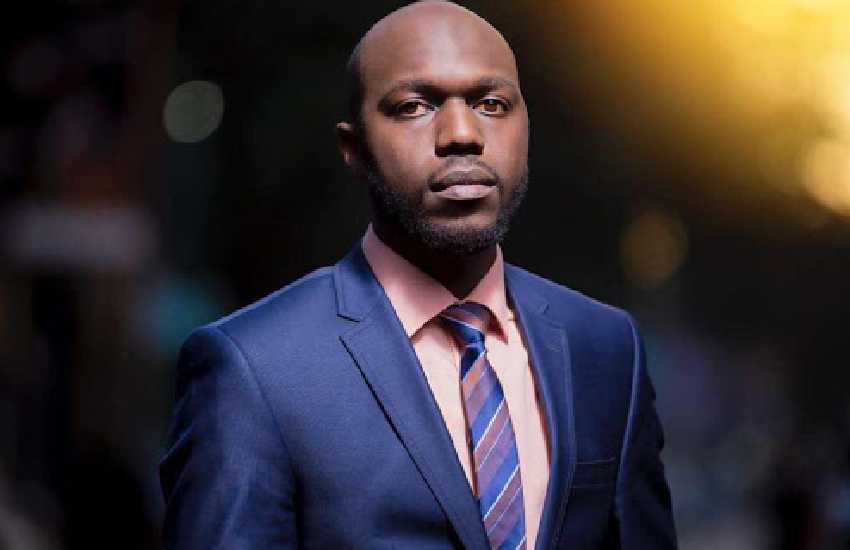 Shanty killed at Nai Fest
On a cold fateful Saturday during a concert in Nairobi, Stephen Munga aka shanty did not know that would be his last day. In a painful video, the 17-year-old is seen beaten to death by event bouncers and no one around him is able to get to his aid. This caused an outcry over safety during events and has shed light on the complacency of Kenyan events' security and management. What is usually joked about as "kuta kuwa na wezi" or "watu wataibiwa simu" or "hiyo ni event ya mabarbie" is now living up to its darkest possibility, death. Rest in peace Shanty.
Anita Nderu is queer?
Media personality Anita Nderu's vocal support of LGBTQ caught many by surprise in September. Filming a YouTube show with two members of the LGBTQ community, a brand showcased on the video came out distancing itself from her and the show vehemently. Indignantly, she retaliated in supporting the LBGTQ saying "she hopes her kids never go through what she's gone through". In a year of many personalities gesticulating their sexuality and support for the queer community, this was a further stamp on their fight to be accepted in Kenya despite the backlash in Kenya, Uganda and widely across Africa.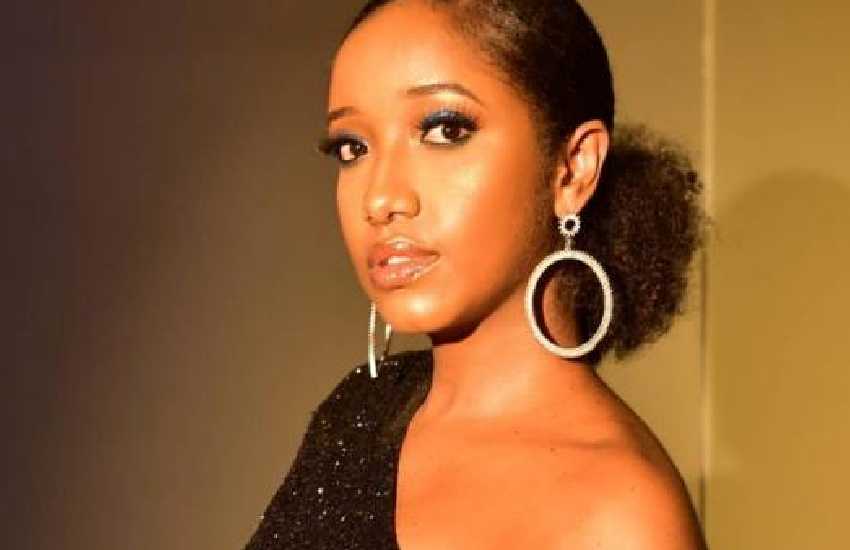 Read Also: Anita Nderu speaks after backlash over controversial cooking show
Breeder vs Octo gets physical
A case of new versus old school, masculinity was further on show as upcoming rapper Breeder LW took a swipe at Octopizzo for his buying views allegations. In a short video uploaded online, Breeder had a parrot on his forearm calling it Octopizzo's surname, Ohanga, taunting it. Things went left as the jungle fever artiste missed the sense of humour taking it personally. "Nikona 100 G's kwa streets" became a popular phrase after Octo tracked the rapper at his home and threatened him vilely for Breeder to post the clip of the same online pleading for his innocence and defence. The new school and old school divide will linger on as things continue to change, or stay the same rather.
Magix Enga vs 6ix9ine
Copyright issues ruled this as artistes had a quick 101 on protecting their IP. Buzzing rapper Tekashi 6ix9ine allegedly used drum kits created by Kenyan producer Magix Enga only for Magix to pull his track down. Instead of Magix asking for a decent compensation fee for the same, a tag of sh100,000 was quoted. A lesson in value, intelligence, and knowing your worth.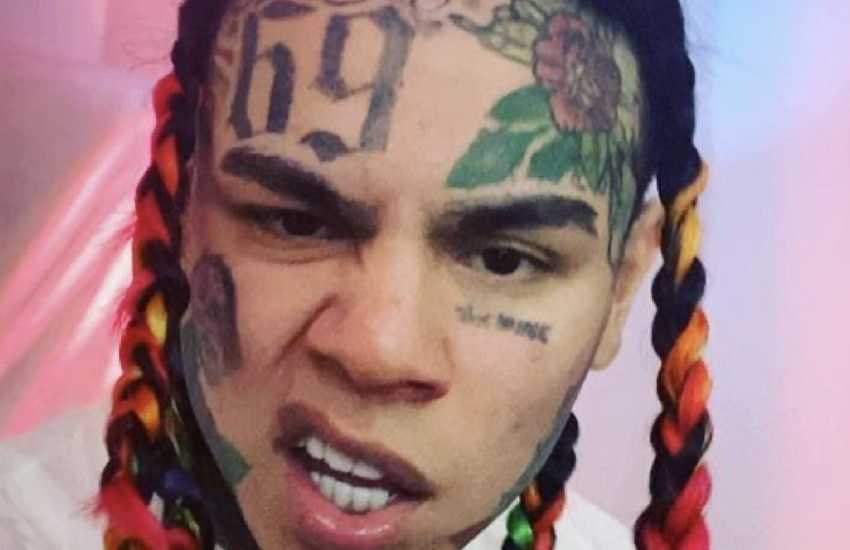 Paka permit
The world was on fire with non-consensual sexual revelations coming out. Artistes such as BeyT have come out strongly condemning these acts of women and men being taken advantage of when inebriated mostly. Earlier in the year, Gengetone lyrics on songs such as ethic's Pandana, Tarimbo have been highlighted as maliciously promoting underage sex and flagrant sexual behaviours.
The end of gospel music?
The pious and pure nature of Kenyan gospel music seems to have died out and Kenyans have accepted it. The days of ringtone singing about Pamela or his God-given talent, Rufftone and daddy Owen waving Kenya's flag in continental awards and Esther Wahome are behind us now. We are left with the likes of Bahati and Willy Paul who have switched to Gengetone in order to remain relevant. From Pozze making songs such as Nyonyo and Nikune, these were role models at some point, who used gospel music to reach wide audiences.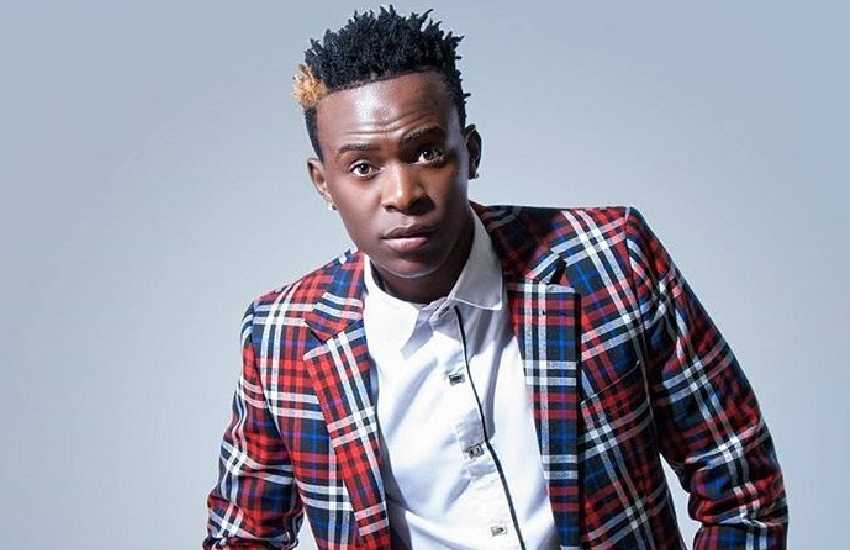 They say fame is the worst drug known to man, well this is clearly a mirror of what it can do as these artistes and countless others have shown us who they truly are and where their moral compass is all in a flying YEAR.