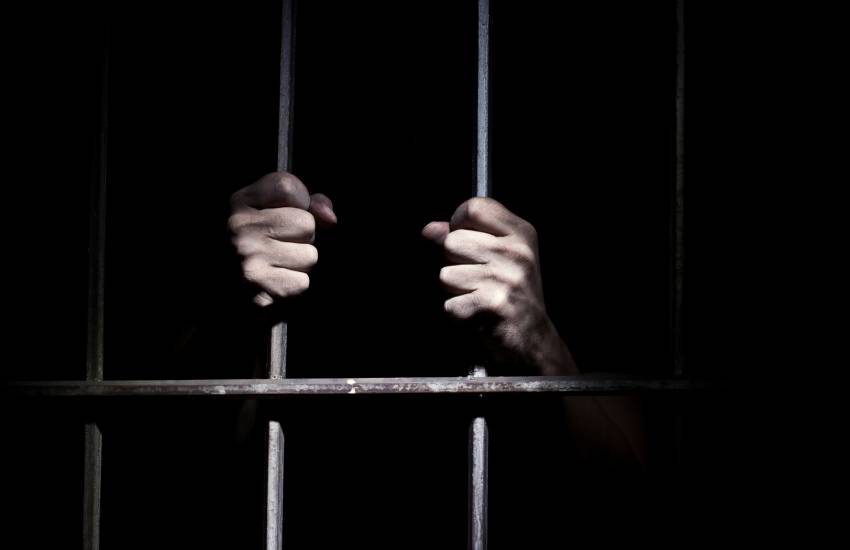 Police in Njoro have launched investigations into the murder of a 22-year-old woman identified as Purity Mumbi. The woman was reportedly murdered in Huruma Estate in the outskirts of Njoro Town on Thursday morning.
Read Also: Two brothers on the run after brutal murder of their father's lover
Njoro Sub-County Police Commander Jonathan Kisaka said the suspect, a pharmacist, is in police custody. He said the suspect surrendered himself to the police minutes after the incident happened. "The suspect came to the police station at around 3am. He confessed to having murdered someone in his house," said Kisaka.
The police boss said the suspect, whose clothes were stained with blood, led the officers to the scene where they found Mumbi's body. "The body was found in a pool of blood inside the house. It appeared that there was a struggle between the two before she was murdered," Kisaka said.
The police said the body had five deep stab wounds. "She had been stabbed in both sides of her chest, twice in the stomach and once in the thigh. She lost a lot of blood," said Kisaka.
The suspect was first held at Njoro Police Station. The suspect could not, however, be presented in court on Thursday after the police realised that he was too weak and rushed him to hospital. "The suspect could not move. It was then that he revealed that he too had a stab wound on his left thigh. We took him to the hospital where he received treatment and was discharged," said Kisaka.
He was then taken to Gilgil Mental Hospital for mental assessment before he is presented in court. Mumbi's body was taken to Egerton University mortuary. "We have not yet established what led to the tragic altercation but our detectives are on the case," he said."
Once the psychiatric tests are conducted and a report released to us, we will take him to court earliest on Monday next week," he added. The Standard established that the suspect was married to another woman and had recently met Mumbi with whom they had a love affair.
Read Also: Dumped boyfriend kills girlfriend, slices her breasts and abdomen
Details about Mumbi, however, remain scanty as she had only been seen with the suspect a few times. "We are yet to establish where Mumbi worked or her actual place of residence," said Kisaka.