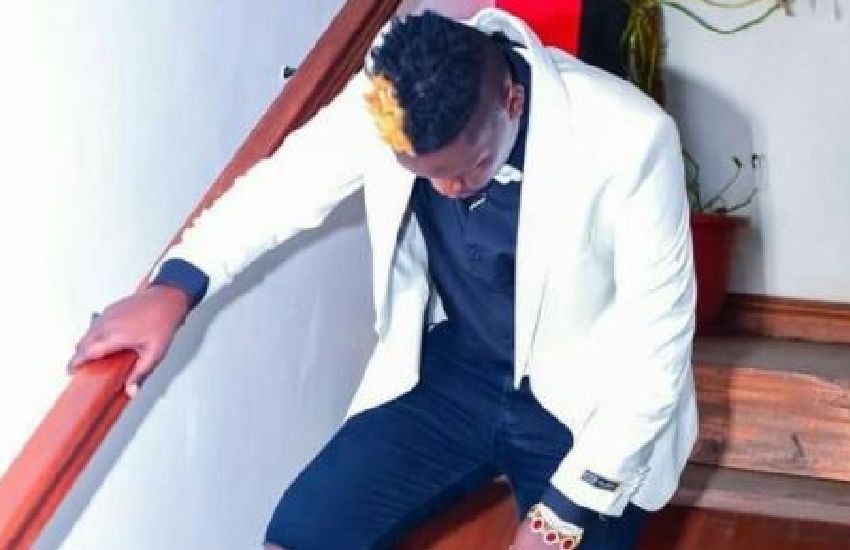 Comedian Owago Onyiro on New Year's Eve put a smile on his fan's faces when he showed off the house he is building in his native Uriri Sub-county, Migori County.
Read Also:Why Owago Onyiro is smiling all the way to bank 
The comedian, a one-time radio host and fan favourite at Churchill Show, who is on a path to culinary stardom took to Instagram to share the great news with fans by first revealing a mud-walled simba which he used to live in before he hit the bigtime in entertainment.
Pressed by fans and friends including fellow comedians, Felix 'Jalang'o' Odiwour and Ikee 'Oga Obinna' Igwee, to reveal the house he is now constructing, Onyiro unveiled a single storey brick house nestled in what appears to be an expansive property, hugging Nyanza's soothing country atmosphere.  
Opening up about the milestone, he shared that the house's construction was the fulfilment of a long-held dream. "East or West Home is the best. Chilling in my house Simba (Lion) in shags... Pole pole ndio mwendo… Hii ndio rubber stamp ya kijana kwa boma...My house, simba (lion), in shags," he stated. 
And went on, "Ending this year a happy man… Remember you always running your own race...Some are always happy when bad things happen to you… only a few concerned friends might call or look for you when you are facing difficulty. God will always protect and give you what your heart desires. God's blessings in my life summarized in one photo. Thank you Almighty God... I wish everyone a happy new year." 
Read Also: I'm not broke and homeless- Owago Onyiro
Check it out below!
Congratulations Owago Onyiro!