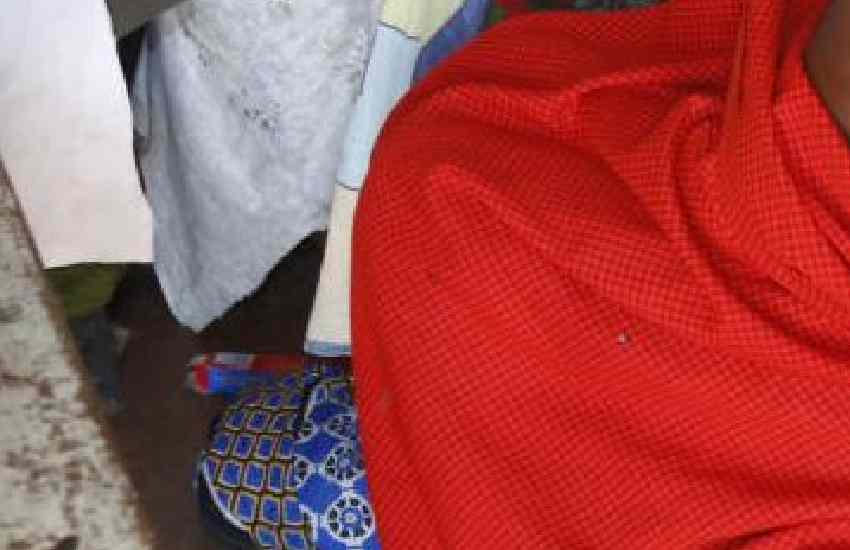 A woman was burnt with porridge in Kaptembwo, Nakuru Town West, by a neighbour over a debt of Sh3,000.  Judith Kangu, 50, a small business trader who sells roasted maize, was allegedly attacked at her house on Christmas Eve.
Kangu told The Standard that her attacker had gone missing after the incident. According to Kangu, the woman came to her house on December 24 at around 6pm and demanded her money. She, however, pleaded for more time to raise the cash because she was facing financial difficulties.
Read Also: Woman scalds fishmonger with hot cooking oil in a fight over husband
Kangu said the suspect ignored her pleas and turned her attention to porridge that was boiling on a charcoal stove outside the house. "I was preparing porridge for my children when my attacker charged at me and began beating me up. She pushed me to the wall, accused me of being dishonest and poured the porridge on me."
The woman reportedly fled the scene, leaving Kangu screaming in great pain. Neighbours who heard her cries for help quickly rushed to her rescue. They took Kangu to a nearby private hospital where she was treated and discharged. Although the severity of her injuries merited admission, the facility does not have an in-patient unit.
Kangu is now nursing a swollen body and cannot go about her daily activities because of the intense pain that cannot be alleviated by the medicine she buys at the local shops. She has severe burns on the left side of her face, ears, chest, buttocks and the back, which need to be dressed.
"The burns have left me disoriented. I can neither go to the market to buy maize for sale nor earn an income to raise my children," she said. The attack was reported at the Kaptembwo Police Station and filed under Occurrence Book No 47/24/12/2020.
Kangu said she met the suspect in church in August this year and the two agreed to buy each other a bed. The woman bought her a bed worth Sh3,000 and Kangu was to return the favour this month. "We agreed to support each other by buying household items. Our first option was a bed. But, unfortunately, the business has been doing badly. I explained this to my counterpart but she maintained I was not sincere," she said.
The victim said she was unable to raise the amount because her business had suffered owing to the coronavirus pandemic. On a good day, she said, she would only make a profit of Sh100 thus making it impossible to save up and pay her debt.
Kangu said it was unfortunate that the suspect had decided to harm her instead of finding an amicable way to get back her money. She also revealed that the woman had visited her on December 23 and threatened to report her to the police. "I cannot believe a woman who we have been worshipping together at our local church decided to brutally attack me. My wish is to have her arrested and charged," she said.
Read Also: Wife pours hot tea on husband's mpango in church
Nakuru Town West deputy police commander Charles Rono said detectives from the Directorate of Criminal Investigations will help to arrest the suspect. Rono said the woman will be charged with attempted murder.