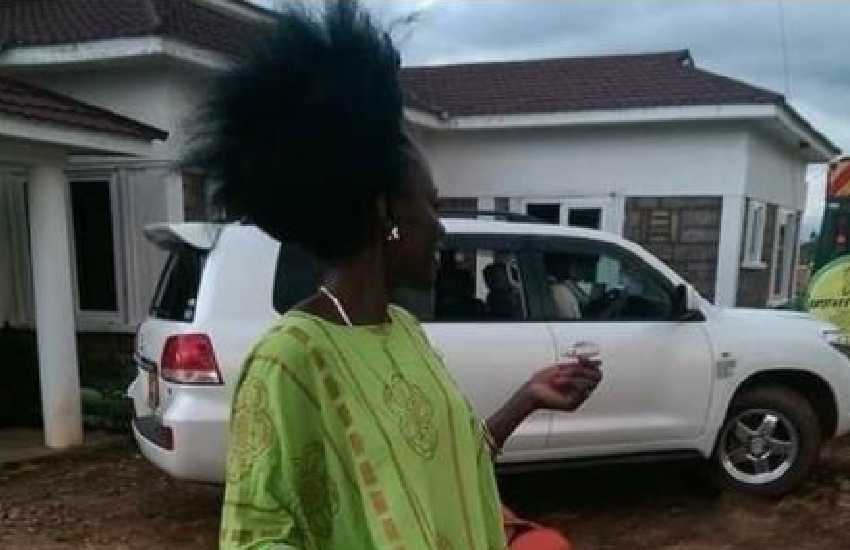 Celebrated award-winning singer Akothee is urging her business admirers to be driven about achieving self-set goals in the pursuit of fame and fortune. Opening up about her experiences, the entrepreneur shared lessons learned over the years and revealed what has really helped her focus in life and business.
Read Also: 'Akothee inspired me to build a 4-bedroom house,' fan opens up
In a post seen by Standard Entertainment & Lifestyle, the entrepreneur said she is open-minded about opportunities and is motivated to pursue her ideas and cultivate her dreams, however unpopular, to their fruitful end. 
"I may not be better than you, I may have the same or maybe bigger problems than yours, the only difference between us is levels and how we both approach life, I am a very positive organized woman. I understand very well my role as a mother, who knows when to start and when to stop, I don't stop when I am tired, I stop when I am done," she posted.
A message she echoed on December 25 when she explained why nothing comes easy, the satisfaction in achieving a goal, against all odds, and why you should not despise rough starts or small beginnings.
"Your hustle doesn't have to make sense to anyone, never wait for anyone's validation of what and whom you are or want to become. I have no man in my life providing for me, unfortunately, men who come into my life now might expect me to provide for them, not even talking about taking care of me. I do everything by myself and with my brains, whether it's wrong or right I am just doing it. I come up with an idea, I commit to it and make sure I achieve it. I can't remember the last time I received easy money from a man if not papa Oyoo 2009. Well, most people have a description of success and they tag it on (sex)," wrote Akothee.
The mother of five went on: "Any successful woman is or must have been a retired prostitute, but any successful man is a brilliant brave hardworking man. Sometimes I wish someone came back home from work with a bag full of shopping, even if it's Sanitary towels or new panties for me. I am tired of buying myself gifts. Now that men have more money than women. Can one man surprise me with a Christmas gift and don't ask for sex in return. And those who have been having sex the whole year, are you rich now. Sijataja mtu. You can have sex with a rich man and still remain broke. Access, control and ownership are different things. Success is not sexually transmitted, it's the results of your small baby steps summed up."
Read Also: Inside Akothee's Sh80 million mansion in Migori
In September, she fearlessly warned against dependency amidst the rising 'sponsor culture' and advised about the negative financial repercussions should such 'financiers' pull out.
"Supervise your work. You have to be present to achieve your goals; no one will ever make you rich, not even a sponsor. A sponsor will invest in your lifestyle, business class tickets, five-star hotels, expensive weaves, but try asking for capital for your business very few will see a potential of investing in you, for the fear of you being independent and dumping them, sponsors are also not stupid. They know why you are with them. So, they hide the white ball very far, and when they dump you for another hot cake, you fall like a rotten tree. For they will want to take you back where they found you or worst. In fact, some of them will even revert the things they gave you just to see you frustrated and begging. Sponsorship is a scam. Be wise."