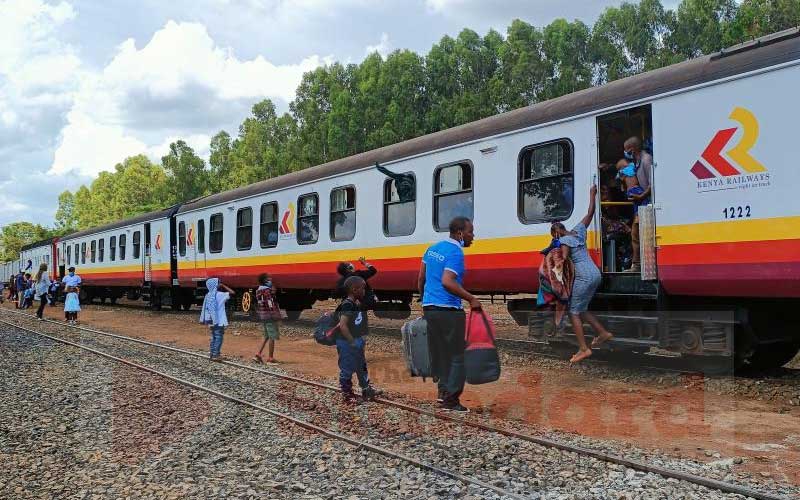 One of two passenger trains from Nanyuki to Nairobi temporarily stalled yesterday at Ruthagati with more than 1,500 passengers on board. The first passenger train had left the Nanyuki station at 12:30pm and the second at 1:30pm. Kenya Railways MD Phillip Mainga said one of the trains stopped after the crew noted an issue. "The crew noticed a mechanical issue with the train that is why they stopped to address it. However, they resumed their journey without more hitches," he said.
READ ALSO: Kenyans not amused with Nairobi Commuter Train Sh100 fare
Violence after speeding vehicle kills one
In other news, several people were injured in Kitengela town yesterday when chaos erupted between boda boda riders and the police. The busy Nairobi-Namanga highway was closed for more than five hours after it was turned into a battlefield. Transport was paralysed with those headed to neighbouring Tanzania through the Nairobi-Namanga road stranded for hours as others were re-routed back to Nairobi-Kiserian Kajiado road.
The officers were forced to fire live bullets as the fight escalated to the environs, with the riders pelting stones. Trouble started after one rider was allegedly knocked down by a speeding vehicle. The rider was rushed to a nearby hospital and later pronounced dead, provoking other riders to stage a demonstration demanding the arrest of the driver said to have been released by the police.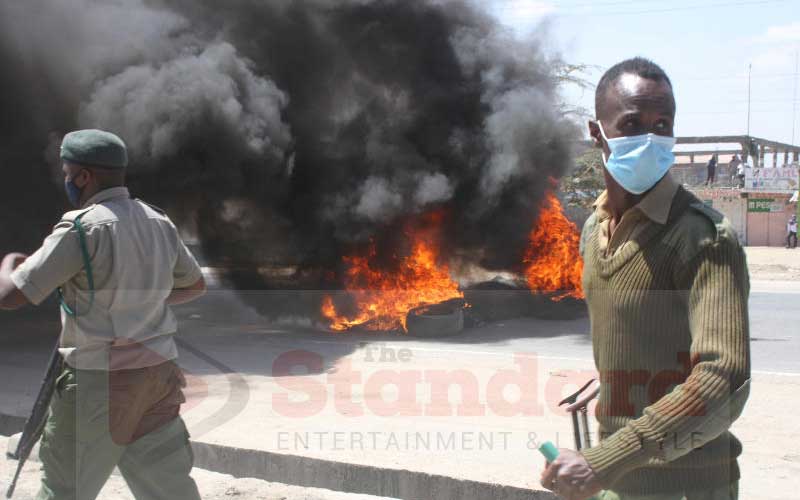 ''We are surprised by the police action to release the driver who hit and killed one of us, we are demanding that he is arrested," said Jacob Otieno, a rider.
READ ALSO: Woman struck dead by train after jumping on tracks to fetch phone
Isinya police boss Kinyua Mugambi said the driver was detained at Kitengela Police Station.
"The allegations by the riders that my officers have released the driver are not true; he is in our custody and will be arraigned in court tomorrow,'' said Mugambi.