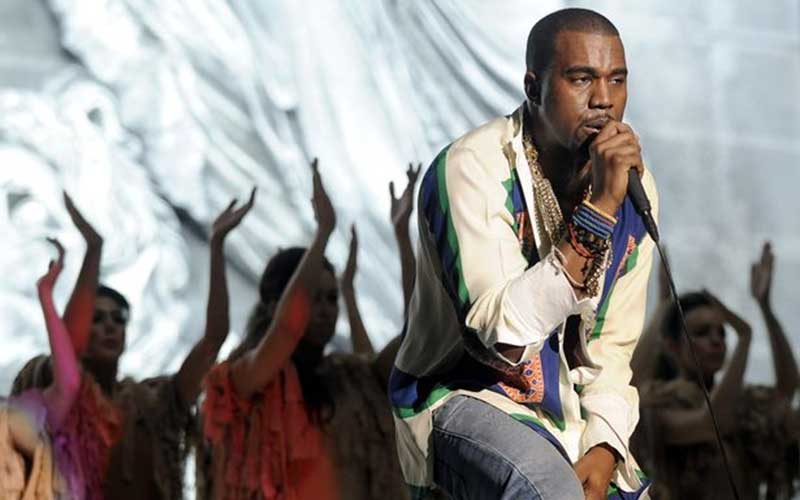 Kanye West made a shock return to music on Christmas Day with the surprise release of a brand new EP. The 43-year-old rap superstar unleashed a 12-minute, five track, extended play album titled Emmanuel and presented by his Sunday Service Choir and produced by the self-proclaimed music "genius." Kanye's gift to fans was said to be a "celebration of the birth of Jesus Christ" as well as a collection of choral music which was described as: "ancient and Latin inspired new music."
READ ALSO: Kanye West nominated for another Grammy Award after weeing on previous trophy
Emmanuel means "God is with us" and in the bible, Isaiah 7:14, makes an abridged run-down of the classic Nativity story. The verse states: "Therefore the Lord himself shall give you a sign; behold, a virgin shall conceive in the womb, and shall bring forth a son, and thou shalt call his name Emmanuel…"
The EP has five tracks, titled: Requiem Aeternam, O Mira Nox, O Magnum Mysterium, Puer and Gloria and is available via Spotify and Apple Music. Last year, Kanye released a Christmas EP titled Jesus Is Born which debuted at No 2 on the USA's Billboard Top Gospel Albums chart. While the rapper's album, Jesus Is King, was released in October 2019. Fans of Kanye have been frothing all year for new music – thanks to the rumour that his tenth studio album, Donda, was due to be released this year.
READ ALSO: Kim Kardashian and Kanye West shrug off divorce rumours
The record had been expected to be released in July but failed to materialise. Kanye has nonetheless had a busy year with a failed presidential election campaign that kicked off in July. While on Christmas Eve, fellow musician Playboi Carti unleashed a new album of his own titled Whole Lotta Red with rap fans stunned to hear Kanye featured on a track titled Go2DaMoon. Fans argued Kanye made the track, with many taking to twitter to argue West was "carrying" the entire two-minute track.