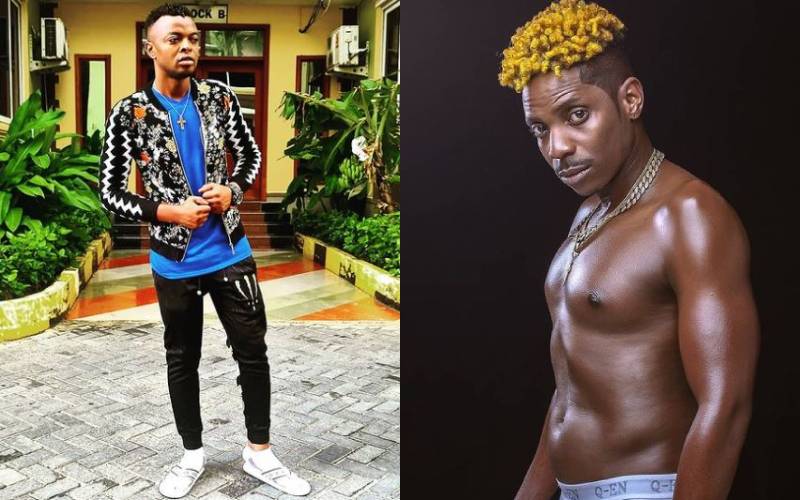 Controversial gospel singer Alex Apoko, popularly known by his stage name Ringtone, has called upon all the women participating in Wife material show as contestants to quit the show. Speaking in a video posted on his Instagram page, Ringtone accused the show founder, comedian Eric Omondi, of exploiting the young women and using them for his own gain.
"I want to address the women who are going around with Eric Omondi. Because you are young I feel that Eric is misusing you. He is taking advantage of you and introducing you to vulgar stuff," he began by saying.
As a reward to any contestant that willingly pulls out of the show, Ringtone promised a cash prize of Ksh 100,000 to aid their personal ventures or business ideas.
"As your brother, I want to offer you Ksh 100,000 each. Anybody who quits I give you 100k to start a business or find anything else to do. Please just leave that ratchet show by Eric Omondi. He is a con and is not spiritually inclined. So I beg you my small sisters, anyone that decides to quit I will give you 100k, look for me," he offered.
ALSO READ: Eric Omondi turns to Kenyans for help in finding a wife
Despite tagging Eric Omondi in his video, the President of Comedy Africa is yet to respond to Ringtone's message.
How the Wife Material show came about
A few weeks ago, Eric turned to Kenyans to assist him in finding a suitable woman to marry and settle down. In his explanation, the father of one stated that he had pretty much achieved most of the things he had set out to do in terms of his career but was hopeless when it came to love and needed to find someone to start a family.
"God has been good I am blessed with good health a successful career, some money...I can confidently say I have everything I ever dreamt of. The President of Comedy Africa and Now my dream Studio. But all these could be nothing without someone to share the moments with. Even Adam had Eve...Genesis 2:18... And God said, 'It is not good for man to be alone, I will make a suitable helper for him'.
ALSO READ: How Eric Omondi gained 25kgs in eight months
"As a comedian it has been very hard for people to take me seriously when I need them to. This is one of those times I need Kenya, my country, my people to take me seriously. I hereby promise that whoever Kenyans will choose for me, I will do an official wedding and marry them and have kids with them and hopefully live happily forever," he said.
With the numerous suggestions and requests to be the 'one', Eric decided to start a show where the women interested in him will battle it out to win his heart, bringing forth the Wife Material show. The show, which airs on the comedian's YouTube channel, consists of a few notable contestants: teen socialite Shakilla and Kenyan girl band group Band Becca.