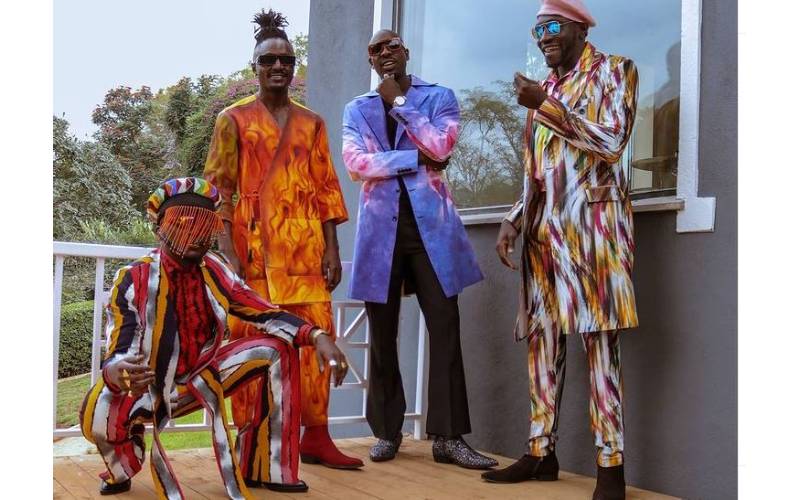 Kenyan Boy Band Sauti Sol on Saturday morning, December 19, disappointed hundreds of fans after they announced that the much-awaited 'Sol Saturday' concert had been cancelled.
Issuing a statement, Sauti Sol apologized to their fans, saying they were ready to give an amazing performance. However, the boy band confessed that they could not assure everyone's health safety according to the Covid-19 regulations by the Ministry of Health.
"To our fans…We regret to inform you that we shall not be performing at today's scheduled "Sol Saturday" event. Although we deeply desire to give you a marvelous show, we cannot in good conscience assure your health and safety which is our highest priority.
ALSO READ: Sauti Sol allocated slot in major 2021 concert in Portugal
"We were recently made aware that the event size doesn't comply with Kenyan covid-19 protocols and regulations. Together with the promoters tukutane entertainment limited and masshouse group limited, we tried hard to mitigate the situation, however we could not come to an agreement on the best way forward," read part of the statement.
Sauti Sol pointed out that it would be reckless of them to hold such an event due to the rising number of Covid-19 infections and deaths in the country. As of December 18, the total number of Covid-19 infections stood at 93,761 and 1,629 fatalities.
ALSO READ: How we set up Sol Generation Record- Sauti Sol
"With the recent uptick in confirmed infections and deaths around the world we cannot in good conscience recklessly endanger your wellbeing.
"We shall be refunding the promoters, tukutane entertainment limited and masshouse group limited the full performance fees duly paid to us without delay so that they can provide swift refunds to you.
"It is disheartening and unfortunate, but necessary and we hope to appear on stage again as soon as we can do so safely and responsibly. stay safe," said Sauti Sol.