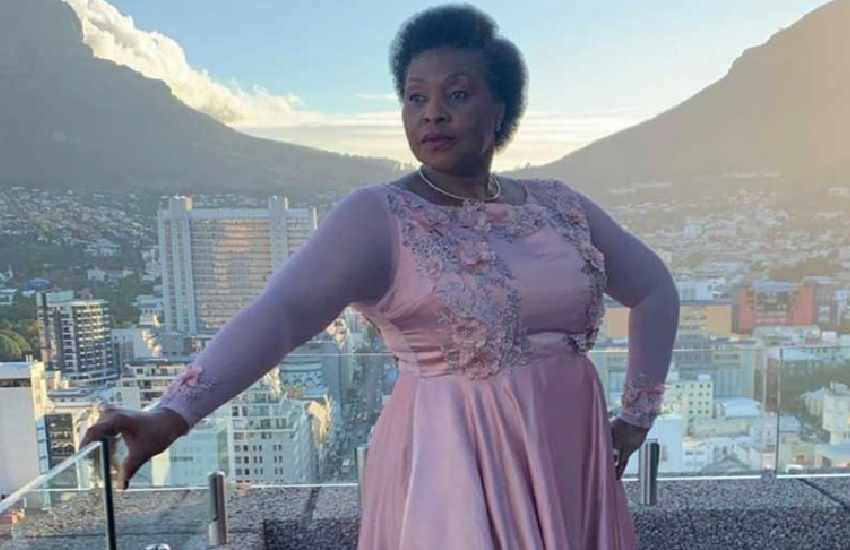 The 'Princess of Africa' Yvonne Chaka Chaka has established an all women-led online radio station. The legendary Umqombothi songbird, entrepreneur and humanitarian now owns WOMan Radio, a station that is seeking to create opportunities for women in the media, provide a voice - a social safe space to raise issues important to them, and unearth talent.
Read Also: Yvonne Chaka Chaka's daughter loses 'everything'
According to IOL, Chaka Chaka mooted the idea in 2016 but shelved the project until 2018 when she revived her dream following encouragement from South Africa's Minister of Communications Thembisile Stella Ndabeni-Abrahams who advised her to try her hand in digital radio communications.
"Data is not cheap in South Africa, but she (Stella) said my reach is beyond South Africa and I thought that was a great idea. We then launched, I got the licence on IOS and Android," Chaka Chaka told IOL.
Opening up about WOMan Radio's concept, the singer said whilst the platform hinges mainly on women empowerment with an eye for the promotion of progressive measures that drive gender balance, it is also an avenue for a rethink of every society's engagement on gender issues as it will highlight problems and offer solutions.
"Through conversations, we can talk about issues pertaining to women and also empower ourselves as women and conscientious men. So, this is a platform to give us a wake-up call, to say let's talk about things that are taboo. Once we are comfortable as women, it will also become easier for men. No parent anticipates that. We need to start talking about things that are taboo, things that are not spoken about and give women a chance to speak about these things. Sometimes people aren't aware that they are in abusive relationships and need to be shown," said Chaka Chaka.
Adding:  "We are going to have women giving their views from across platforms. From disability and albinism to business and domestic workers. They will have a platform here to talk about their problems and solutions. WOMan Radio will also be having people from Uganda, Kenya and all over the continent. I think when we all come together, we can find solutions. We need to educate each other. There won't be any sugar-coating, we are going to say it as it is."
She went on to point out its successes saying listeners and guests are already breaking ground.
"We have had several guests speaking their truth like Cheryl Zondi. We had a lady from Zimbabwe come in who had run away from home when she realised she was HIV+. She has been living with HIV for 20 years and wanted to share her story. It has been amazing getting support and reach."
Read Also: 'Princess of Africa' Yvonne Chaka Chaka in tears after visit to Vihiga County
A message she buttressed in 2012 when she was bestowed with an honorary doctorate by the University of KwaZulu-Natal (UKZN) for championing women's causes in Africa through her magical voice and influence. "We need to continue with the dialogue of creating cultural change of turning taboo subjects such as women empowerment into acceptable topics of discussion. We also need to begin to take a look at how gender attitudes are affecting our socioeconomic and political environments, because it is just not enough to hear gender problems in the abstract, rather we need to see them face-to-face and stop making assumptions about women," said Chakachaka.