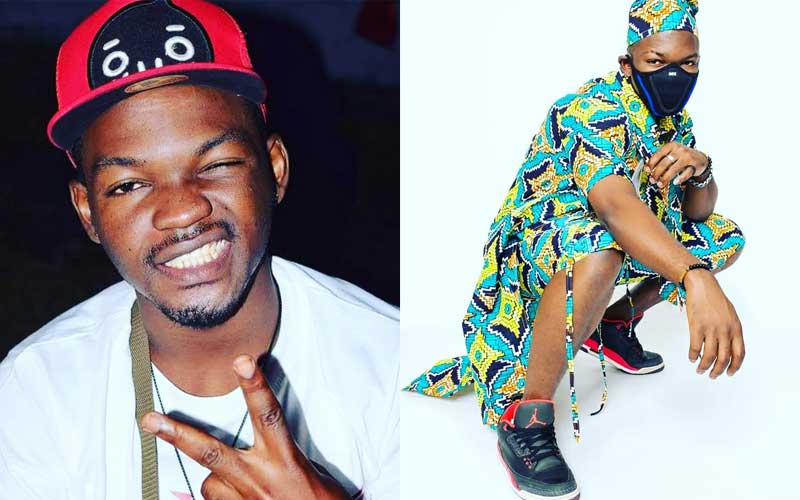 Upcoming Central African Republic Hybrid has sent a message to Gengetone musicians urging them to cut back on the vulgarity and instead focus on the art. According to the 26-year-old who's currently in Kenya pursuing a masters in marketing, the vulgar lyrics play a part in pushing Kenyan audiences to listen to Tanzania or Nigerian music.
"Sometimes, I don't understand the lyrics in Gengetone songs and when my friends translate, it's shocking. I can't blame Kenyans who listen to Nigeria or Tanzania music. This doesn't mean Gengetone doesn't have the potential to capture different audiences, it just needs some tweaking. For instance, while recording my song Kuja with upcoming Kenyan rapper Trukid, I told him not to do the same things his peers are doing and instead focus on being more technical because it's easier being vulgar in a song," says Hybrid, real name Massanga Marcelin Jowane.
READ ALSO: Rising Star- Musician Zeshari says COVID is a golden chance for the industry
Musical roots
Born in Bangui, Central Africa Republic, Hybrid started pursuing music at age 15 when he formed TSboyz with his high school friends. According to the rapper, his sister who's a rhumba musician based in France has been integral in his career as she helped him record his first solo release dubbed You Don't Have a Tie. He later relocated to Ghana to pursue his education in 2013 when interreligious and intercommunal fighting broke out in CAR. After completing his degree, Hybrid landed in Kenya in 2019 to further his education.
Life in Kenya, challenges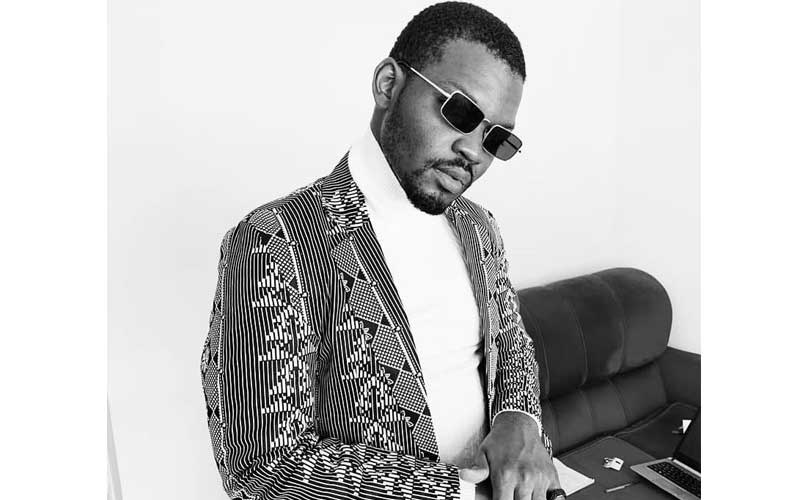 It's not been a walk in the park for the rapper ever since relocating to Kenya, "You guys are a little conservative which is not a bad thing- but it's limiting for foreigners like me. Even though one might be talented, we face opposition from industry players. One of the main challenges is not getting played by DJs. Recording music is also financially demanding because money speaks. When you don't have it, no one will listen to you. My sister occasionally chips in because she understands the struggle in most instances I have to make sacrifices to fund my music career."
But despite the challenges, Hybrid says he's received positive reviews from Kenyans and even got the chance to perform on a local TV show.
"I've met a couple of Kenyans and they loved my music. Recently, for instance, I approached Willis Raburu to be featured on his show and as soon as he heard my music, he invited me the same week. It's just a matter of time and being allowed to showcase what I have."
Central African Republic's music scene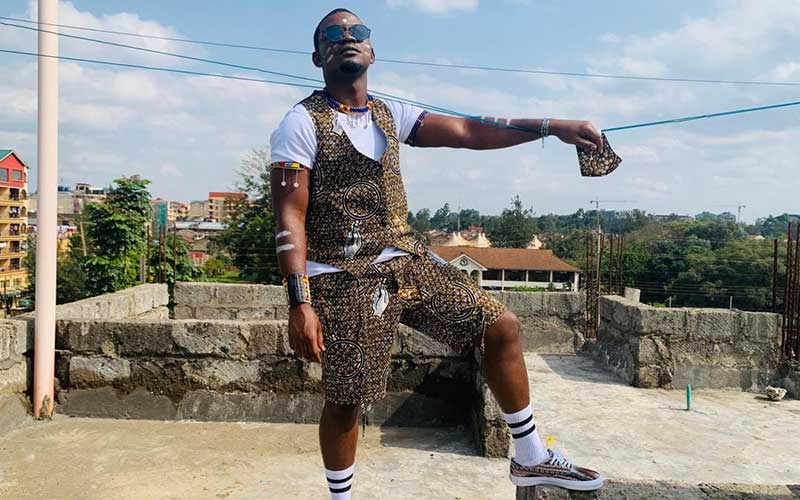 The rapper further decries the undeveloped state of the music industry in the Central African Republic, a factor he attributes to low internet penetration.
 "I know people trying to bring change to the music industry back home but we face many challenges. Most music we consume today is online and in my country, internet penetration is minimal. Out of the 4.6 million population, only 14% currently have access to the internet. This aspect coupled by poor infrastructure has been debilitating to the industry," he says.
Making a mark
The I'm The Joke rapper says his upcoming single dubbed Racks on Racks is proof of his will not to conform to societal expectations and become CAR's top rapper.
READ ALSO: I shunned my father's nursing dream to pursue music - Upcoming 'Love' singer Mell
"In my country, music is not a thing- try naming one famous rapper or musician from CAR... The general idea back home is to go to school, get a degree then get employed. Racks on Racks is just saying I know I have the talent and why not keep following this path and take my shot at stardom?"
With French and Sango being the primary languages in CAR, Hybrid says he's resorted to rapping in English to get a wider audience and achieve his dream of being the first top rapper from CAR.
Walk your talk
"We all have dreams but the difference is some talk about it and others do something about it. That's the difference between people who make it and those who don't. To upcoming artists, don't let your foot off the pedal," concludes Hybrid.