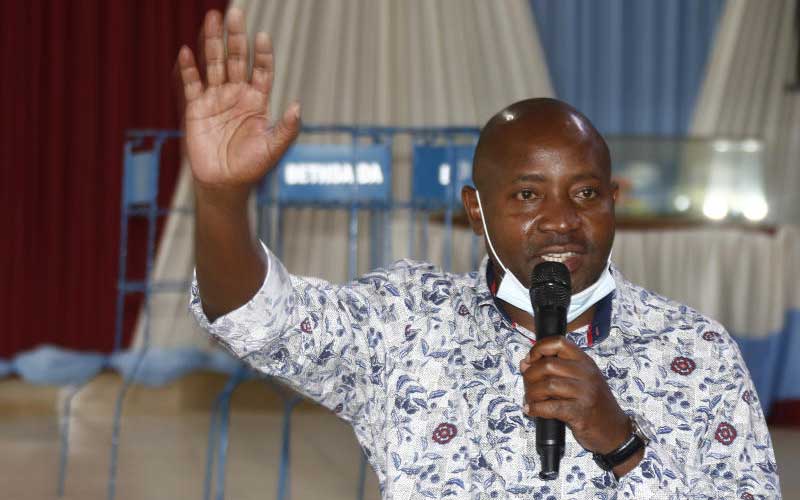 Police at the Jomo Kenyatta International Airport (JKIA) are investigating claims by gospel singer Kevin Bahati and Mochez Models CEO Dorothy Oliech that they were assaulted by Lugari MP Ayub Savula. The matter is being investigated by JKIA DCI office. The two lodged a complaint with the Police on December 13 and the matter recorded under OB numbers 18/13/12/2020 and 19/13/12/2020. The alleged incident is said to have taken place on Sunday evening as the three were enroute from Kisumu to Nairobi via a local airline. The matter got media attention following a widely circulated social media post by Dorothy on Monday.
READ ALSO: Ayub Savula- When drunk MP threatened to call the IG and Attorney General
"On Sunday as I was flying back to Nairobi from Kisumu, on Jambo Jet I was attacked by MP Ayub Savula. The onset of all this is, he was winking to a lady seated next to me in a drunken state. This behaviour was totally unacceptable to us and he was requested to stop, after which he started abusing me, my mother and father," Dorothy posted, a statement reflected in her written police statement.
In his police statement, Bahati claims that the MP who was seated next to him on the plane punched and slapped him for no apparent reason.
"I sat right next to him. After he started shouting at the ladies (Dorothy and a friend whose name was given as Caroline Idah), the whole plane was in panic mood. Even a prominent politician who was on flight with us tried to ask him to calm down," Bahati stated.
READ ALSO: Men from Central must up their bedroom game- MP Ayub Savula
When contacted on the matter, the MP declined to comment. Confirming the incident on December 15, JamboJet's Communications and Marketing manager Titus Ombongi said the matter had been communicated in good time after the pilot notified security officers at JKIA just before the flight landed.
"It is true that the matter involving the MP and other passengers was reportedly immediately by the pilot as that is how flights handle security matters. Upon touchdown, security details at JKIA Terminal 4 took charge of the matter and it is now squarely in their hands," Ombongi told The Standard.