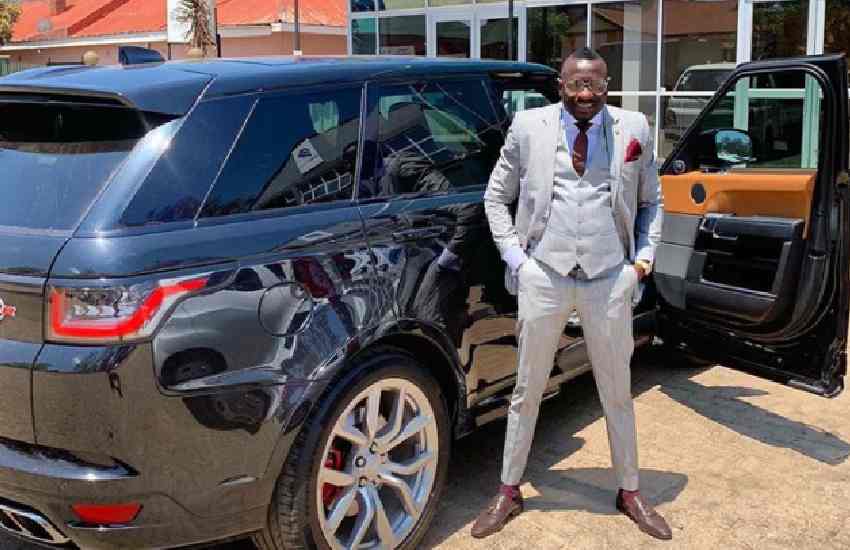 With the entertainment industry in Africa coming in terms with the mystical death of Zimbabwean socialite and businessman Genius Kadungure aka Ginimbi, a myth is emerging that the Harare man earned his massive wealth through black magic.
Social media has been awash with a debate on how the star earned his wealth with his strange death wishes fueling the talk the more. Burning all his designer clothes and selling his expensive cars were some of the wishes Ginimbi had in his death will before his horrific road accident that claimed his life. He was buried on November 14, 2020.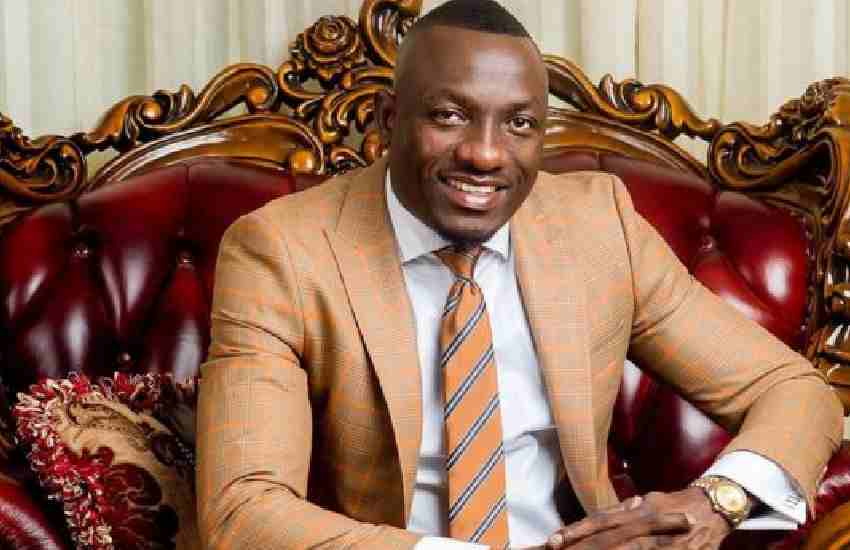 According to family sources, the 36-year-old flamboyant millionaire who lived a lavish life before dying in the wrecked and burning Rolls-Royce gave instructions that his mansion should be turned into a museum. He also declared where he should be buried when he died. 
The popular African showbiz personality die when his speeding Rolls-Royce got involved in a head-on collision with a Honda Fit before hitting a tree and bursting into flames. He succumbed to injuries a few meters from the scene after well-wishers tried to rescue him.
Read Also:Honda Fit driver on surviving Ginimbi's car accident: 'It's a miracle'
Also dead from the accident was popular Harare fitness enthusiast and influencer Michelle Amuli aka Mimi and her friend from Mozambique only know as Elisha and Ginimbi's friend Limumba Karim, a fugitive from Malawi. The four had been celebrating Mimi's 26th birthday at the Ginimbi-owned Harare Dreams Night club and were on their way to his residence when the accident happened.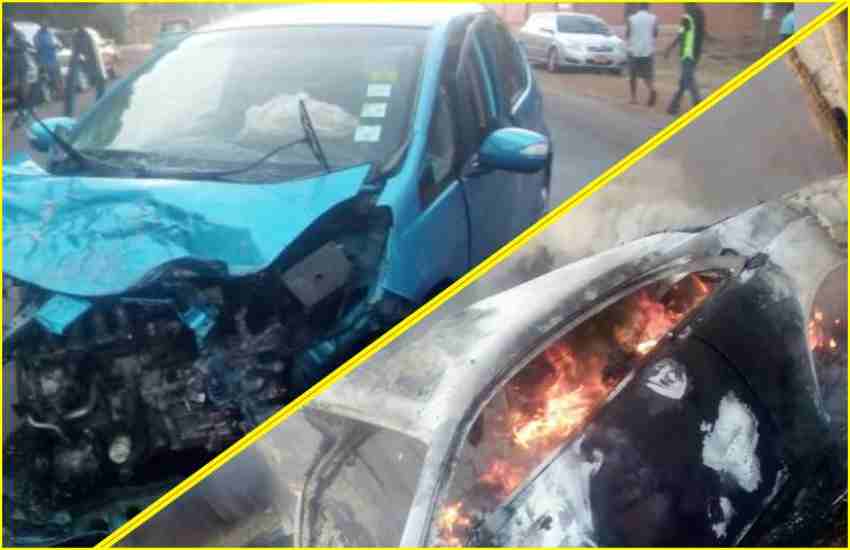 And as it seems, Ginimbi saw his death coming. "It is hardly surprising, in the past few weeks or so, Genius would make reference to his own death, but we were not sure where that was coming from, although I believe that it happens in life," his father Anderson Kadungure is quoted as having said during an interview.
"Some people can predict their own death either through dreams or when they consult spiritual travellers or prophets. In this case, I shudder to think how it was revealed to him. But he spoke about where he wanted to be buried to six members of the family, including his senior maid," the interview with The NewsHawks had it.
Read Also:PHOTOS - Ginimbi's flashy lifestyle featuring Sh150 million car collection
His car collection consisted of the Rolls-Royce Ghost he died in, Bentley Continental GT, Lamborghini, Ferrari and a Range Rover all valued at Sh500 million. The extravagant spender who also owns an entertainment company was buried in a customised Versace design coffin with a medusa print. The expensive coffin had been imported from South Africa through friends under the banner Friends of Ginimbi.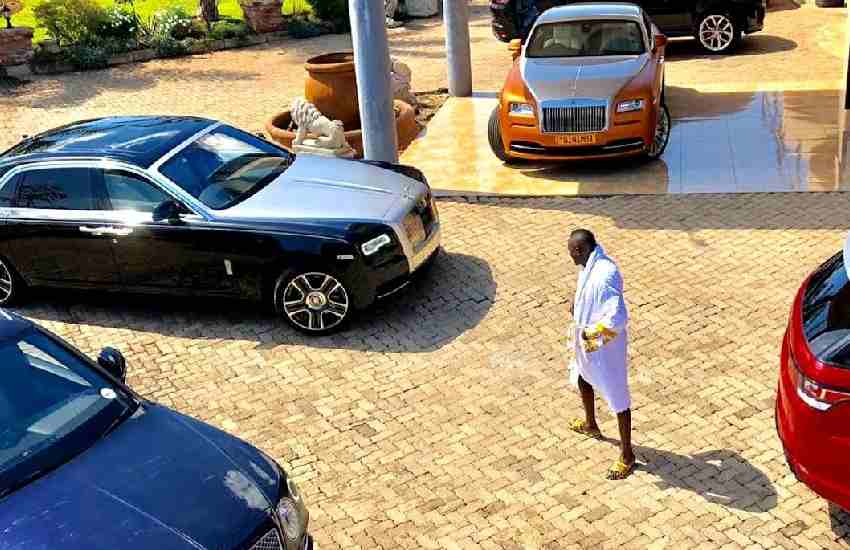 Versace, an exclusive Italian luxury fashion wear, was his trademark look and so specific was it to his that he had its logo on the doors of his six-bedroom palatial home. There have been allegations that the Versace company logo was gotten from Greek goddess with a spiritual connotation edged towards dark power. Part of the debate surrounding Ginimbi's death has to do with his obsession with Versace as well as the timing of his death coming only weeks after making his death wishes known to the family. Zimbabwe cleric and Ginimbi's 'spiritual father' has however dismissed the social media claims that Ginimbi operated through 'supernatural powers'.   
Read Also:Fraud charges against Ginimbi dropped, estate to recover impounded cars
During the burial ceremony, mourners were forced to dress in white according to his death wishes. White was the colour he dressed during his lavish birthday parties. "Take time planning for it. Check my requirements well and one of the things is that I want everyone who will be at my funeral to be dressed in white, no matter who. Please make sure you emphasise that. Remember am an all-white guy. The all-white should be on the day of burial," Juliet, one of his sisters quoted him as having instructed weeks before his death.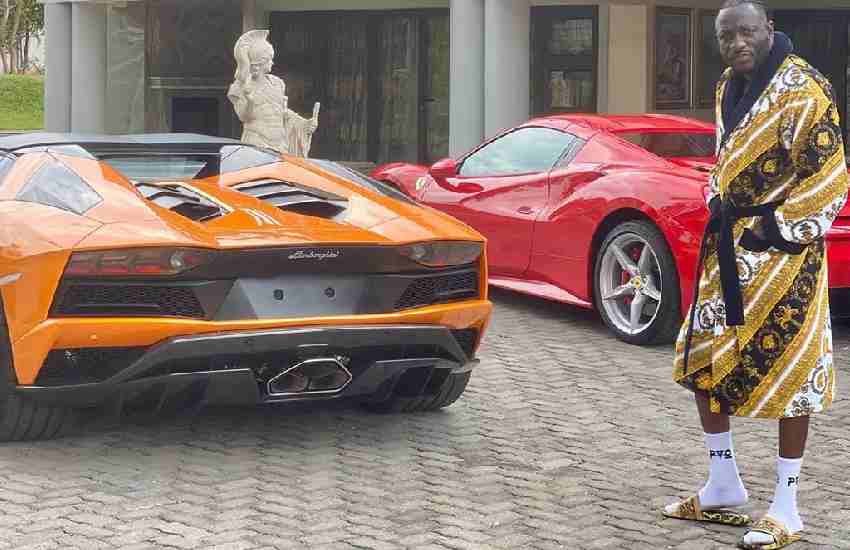 According to Juliet, he had also said that planning for his burial should take time and that all his foreign-based friends should be given time to travel for the ceremony, failure to which the event should be postponed. Though the source of his wealth remained a mystery to many, the popular narrative is that he had investments in the oil industry in Harare and across Zimbabwe. It is also alleged he engaged in fraudulent activities to defraud wealthy people in Zimbabwe and South Africa.