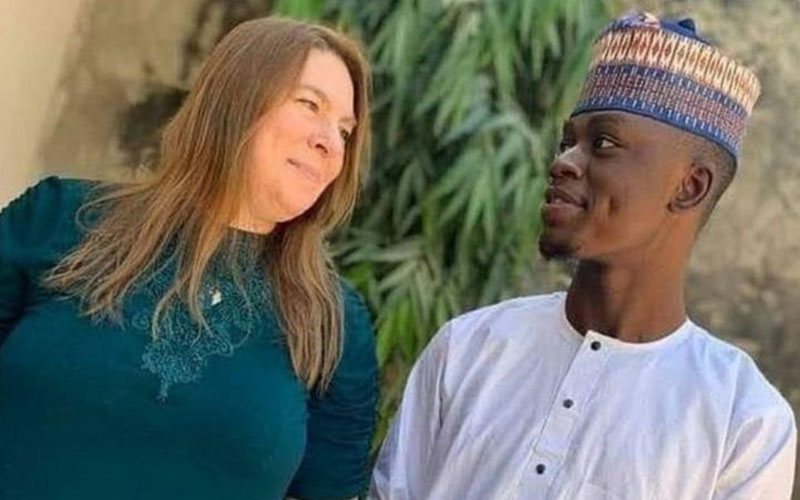 A Nigerian man is set to walk down the aisle with his American lover 20 years his senior. 26-year-old Isa Sulaiman will wed Janine Sanchez on December 20 despite their age gap and different religious beliefs, a union that has attracted public scrutiny in the West African country. Isa, a graduate from the Yusuf Maitama Sule University in Kano state met Janine, a California-based chef via social media but the relationship was initially opposed by his family. According to his father Mallam Isa, the idea of their son settling down in marriage with a stranger he'd met online was unfathomable. However, he opted to support the marriage noting that nothing is perfect.
READ ALSO: Peter Mbugua remarries eight years after Wambui Otieno's death
Challenges
Aside from family and societal expectations, their wedding faces opposition from militias with extremist views and Kano State has in the past faced attacks from the groups pushing for the adoption of Sharia law. However, Isa's father who's a former cop said he has the security matter under control should the militia strike during the wedding.
"As a person who understands security matters, I have made sure there will be enough security measures during the wedding. I've spoken to the Sharia committee hence, we expect no issues," he told BBC.
Crowd puller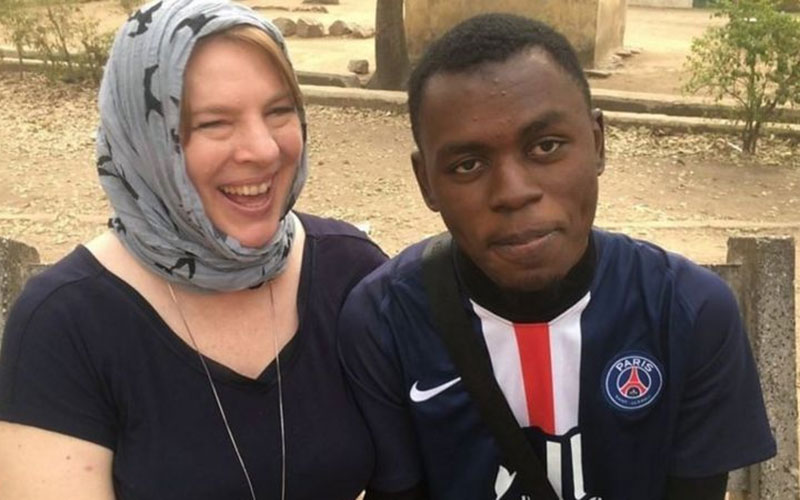 Recounting when his fiancé who's currently in the U.S.A went to visit him in Nigeria, Isa revealed that it was quite a spectacle walking around with her as it's unusual for a man to wed an older woman in his home area.
READ ALSO: Couple with 40-year age gap still enjoy great intimacy despite wife being 83
"We could not even go to the market or shops together because of the big crowd of onlookers that would follow us," he revealed.
Their wedding, which was initially set for March, was postponed due to the coronavirus pandemic. However, Janine will not attend the function as Islamic customs do not recquire her presence at the mosque.
Peter Mbugua and Wambui Otieno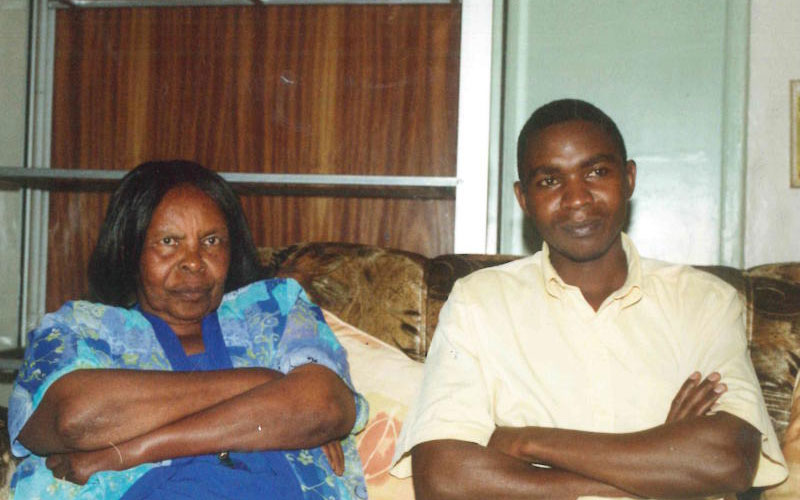 In Kenya, then 25-year-old stone mason Peter Mbugua hit the headlines after marrying former freedom fighter Wambui Otieno, 67. Their union attracted backlash with many accusing Peter of only wanting to take over Wambui's wealth. Wambui, a fierce women's rights campaigner, died in 2011 and in Peter remarried in 2019. Speaking after wedding Ann Wangari, he said; "My first wedding was full of controversy after the death of my wife. As a human being, life has to continue and I am very focused with my life."  
READ ALSO: 65-year-old grandmother weds adopted son, 24
Grandmother weds adopted son
Such unions are not bound to Africa as in 2020, a 65-year-old Indonesian grandmother tied the knot with her 24-year-old adopted son. The bride said she had no intention of marrying him when they first met but when she told him he should get married soon, he proposed to her.
"To my surprise, he said he wanted to marry me," she said.