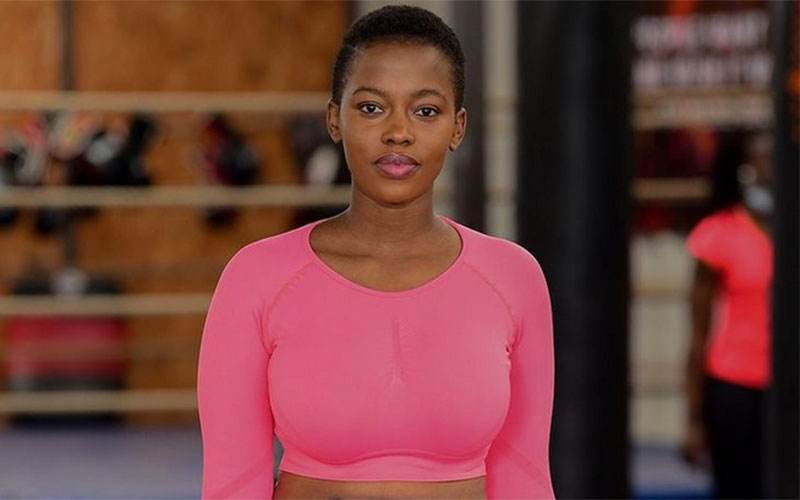 Kenyan socialite Corazon Kwamboka has opened up on the frustration of not being able to enjoy a social life after the arrival of her first child in August. In an attempt to find balance, Corazon has come up with a resolution that she feels will enable her to tend to all aspects of her life without strain. Sharing the life-changing tip with fellow moms on Instagram, the law graduate revealed that she will be taking herself out at least once a week without fail to unwind.
"Juggling motherhood, work and social life isn't the easiest thing. I found myself neglecting my social life, so I've come up with a system. No matter how busy I am I have to go out for lunch or dinner or a social event each week," she wrote.
READ ALSO: I pushed Frankie JustGymIt away, Corazon Kwamboka opens up
A few weeks ago the Genio Sportswear CEO stepped out with her boyfriend, Fitness trainer Frankie Kiarie alias JustGymIt for the first time since giving birth looking lively. The couple took numerous pictures together and posted them on social media for their fans, only for trolls to attack her for having a visible mummy tummy. Unbowed by their negative comments, Corazon encouraged fellow moms to love their bodies despite what people think or say about them.

"Imagine three months after having a CS birth, I dress up and I feel good to hang out with my man just for a woman to come and attack me because of my tummy. Anyway, I look good, hey new moms, embrace your new body, nothing wrong with that pouch. If it disappears, good, if it doesn't it's still okay. You have performed a miracle, literally went to war. Don't expect to come home with no scars," she wrote.

The new mom had in a previous post revealed that she would be transparent with her fans on her postpartum journey in an attempt to help other struggling moms that looked up to her for encouragement.  
READ ALSO: Corazon Kwamboka reveals how life as a socialite has affected her law career
"One week post-C-section, loving my mom pouch, it came with so many blessings I can't start to even explain. What I want to do is be very open about my new journey, from the changes that my body will go through to my lifestyle changes," she wrote.

Speaking of changes, a few weeks after her son's delivery, the curvaceous Kenyan beauty cut her hair and stepped out in fitting pants looking amazing.  Although she looked good, a section of curious netizens could not move past the fact she was rocking tight jeans a few weeks after undergoing Caesarean-section to which she responded; "Hey, so I have gotten a few messages from people asking me why I am wearing pants and yet I had a C-section and whether I'm going to hurt myself well, I'm very good. My scar is really low and my doctor told me I could wear anything that doesn't touch the scar. So I'm totally fine don't worry."