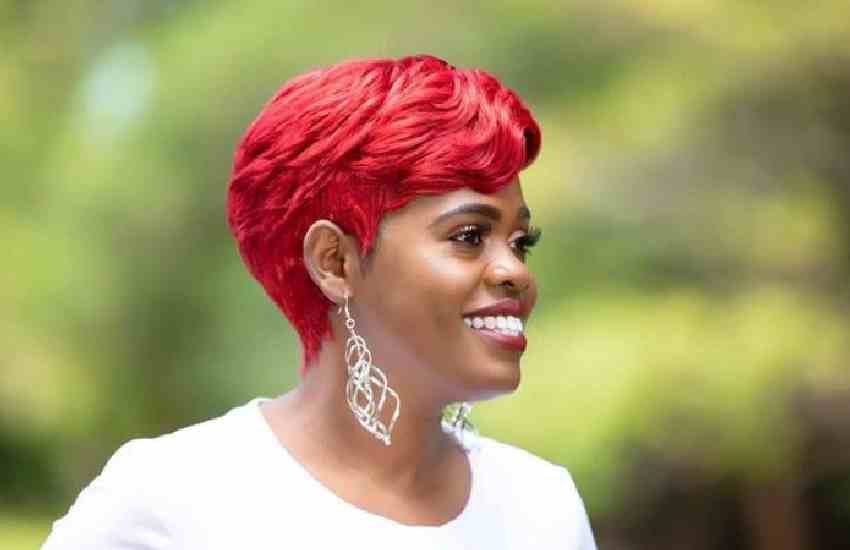 What exactly constitutes a happy woman? This is the question 11th Hour songbird Betty Bayo is seeking to answer in a thought-provoking message to her female fans. Taking to Instagram, the Hivyo Ndivyo singer preached on self-love and well-being, saying life-satisfaction is a choice. 
Read Also:Gospel singer Betty Bayo engaged
"The happiest women today are not the married ones. They're not the single ones. They're not the ones with stable careers and good incomes. The happiest women are the ones who made a choice to love themselves wholly and truly. Women who chose to leave the past behind, worked on their self-esteem and put a high price tag on their self-esteem. They stopped playing victims," stated Bayo. 
Adding: "They stopped whining in self-pity and dining in pity parties. They moved past their anger, tears and bitterness. They realized that happiness is a personal choice and responsibility. They chose to be defined by their present, but not their bitter pasts. They are happy because they don't need validation from anyone. They are happy because they know that they don't need to throw shade on anyone for them to shine. They are happy because they chose to be queens and not doormats."
A message that echoed her earlier post on how she went down a rabbit hole in the pursuit of happiness by bleaching and wearing heels to appear taller in order to satisfy the desires of her then-suitor. 
"I once fell in love with a young man I was sure he will marry me. I loved and adored him, he claimed he loved me too and he would marry me if only I was light-skinned (rangi ya thau) I decided to remove my legs from the sack, mimi huyoo River Road," she opened up in Facebook post. "Weee my friend nilikua natembea na high heels throughout karibu niende nazo kwa choo to make him happy. Along the way he dumped me leaving me looking like a confused chameleon…Yellowface, black legs, blue hands, I had no choice than to go back to factory setting."
Read Also:Pastor Kanyari throws shade at ex Betty Bayo over choice of fiancé
Her personal tribulations, she said at the time, should serve as a lesson. "To all my sister and brother out there trusting God for a lifetime partner learn from my mistake…kama mtu anakupenda akupende vile ulivyo, whether black skinny plumpy anyhow you look, any person who compares you with other people force you to be who you're not, always lowers your self-esteem and still claims he or she loves you is a scam. To my future husband am God-fearing, short, focused, chocolate in colour and very jovial and I snore."