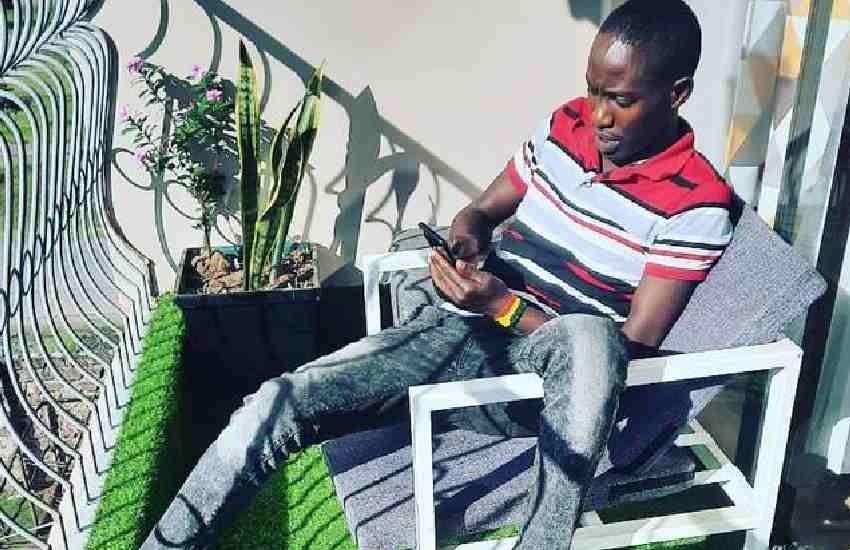 Comedian George Maina Njoroge alias Njoro has revealed that he blew Sh3.9 million after three successful tours of the United State. Opening up about how he squandered his earnings from the trips which raked in over Sh1.3 million each, Njoro said he squandered the lot in vain expenditures and regrets not investing the cash.
Read Also: Depression - Comedian Njoro speaks on suicide attempts
"It was party after party for me. I had so much money at the time and I did not think it would ever run out. Hence, I blew it all and in no time, I was broke," Njoro told Radio Jambo, revealing he would booze and turn violent. "Every time I went through such a moment, my wife would call my parents and this behaviour would worry them a lot. On numerous occasions, I tried to commit suicide by throwing myself off an escarpment and taking poison."
Weighed down by depression, he went public in mid-2020 with his struggles, a move that saw Kenyans of goodwill empathize with his condition and resulted in help being extended his way. "Guys, I will be away for some time, for treatment (1-3mnths) coz my "engine" (brain) is not okay. No matter how good a car is, without an engine, hakuna gari. I will be offline but I will be coming on Instagram live every Saturday at 8pm to update you on how I am doing with the treatment," he posted in August.
Read Also:Comedian Njoro takes a break, heads to rehab
A successful programme that revitalized the 27-year-old who recently revealed he had made a turnaround and consequently landed a job with Flamingo Radio and a show host piece with KTN News. "I feel blessed and buoyed up. The situation was difficult but I managed to pull through. If God intervenes in your life, then you don't have to struggle or lose hope. My life changed and I am now managing my finances better. I had even separated with my wife and children (owing to depression) but we got back together," exhaled Njoro.