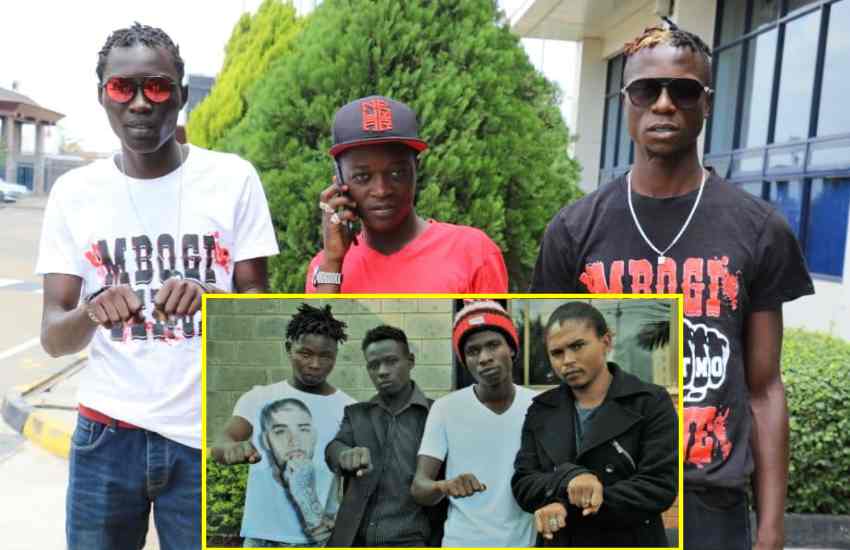 It seems like the new hip-hop scene is warming up to a beefing season again, even before healing our Covid wounds. In viral videos, a little-known group is claiming ownership of "lyrics" to a song by fast-rising rap trio Mbogi Genje. Stoopid Boy, a member of the rival group and Madocho, another member, claim that they represent Gotta City, a small slum bordering Donholm Estate and Kayole.
They allege that members of Mbogi Genje shortchanged them after "ku mochoka" (slang for making it big). In a series of random videos shot with Stoopid Boy rapping, they continually put claim to owning some lyrics and even issued threats over an unreleased video and calls that went unanswered. A week ago, yet another video went viral where there was a scuffle after Mbogi Genje and the rival group crossed paths on the street.
In the video, Madocho is seen being restrained by members of his group from attacking Mbogi Genje's Guzman. In a heated moment, Militant is seen trying to calm the situation down. It was evident the social media wars were turning physical.  Soon, word in their Donholm, Umoja and Kayole radius went out: Gotta City crew had launched a physical attack on Mbogi Genje and their fans were not amused. They promised to retaliate. All the while, Mbogi Genje kept mum.
A video was to later emerge that evening that showed a group of about 20  boda bodas chanting Mbogi Genje slogans calling Madocho out. It is alleged that the Mbogi Genje fans raided Gotta City slum and were baying for Madocho's and Stoopid Boy's blood. Days earlier, it is alleged that a gang from Rowe area, Donholm, had attacked and seriously injured an individual they suspected was a Mbogi Genje fanatic. According to a source, the victim, a matatu tout plying Jogoo Road, was attacked and injured by a machete-wielding mob.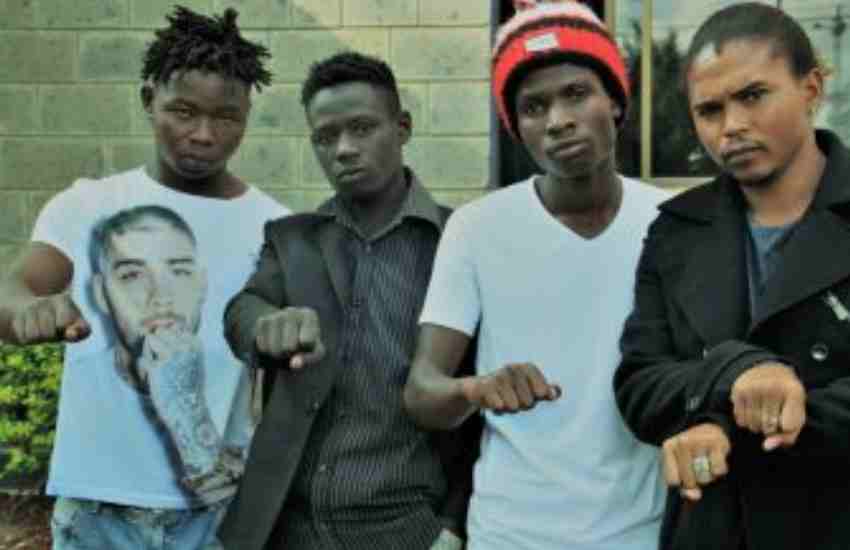 "We are aware and currently the matter is being investigated to establish who exactly committed the crime,'' said a member of Mbogi Genje. "It is really sad that we are turning into negative energy from people who are clearly envious of our success and want to tarnish our name," Millitant said when he spoke to Pulse. "It is true we have met Stoopid Boy and Madocho, but very vaguely and have never had business dealings as they claim," he said.
However, the ratchet mentality associated with hood gangs against celebrities is not new. After gaining celebrity status, radio presenter and comedian Mbusi had to quietly move from his Korogocho neighbourhood after constant run-ins with hate groups. "Some are simply not happy about your success. They feel entitled to your earnings hence they will always want to reap from your earnings," he said. His co-host Lion at one point had to get a restraining order from the police after a hate group issued him with threats.
Boy Band Hart the Band, who grew up in Kayole, say it is always good to be around the people you grew up with, but key decisions are inevitable. "In our case, we had to move out from the hood and find a different environment away from distractions where we could focus on key decisions as well as our music. Nonetheless, we frequently visit since it's still home. But ikizidi, ni poa kuondokea (If it's too much, you just move out)," they said. With the ongoing tension building up, Mbogi Genje say it is sad to realise that gangs are going to the extent of causing bodily harm.
"We have ended up paying medical bills for some fans, but why should it get this ugly? We have seen crime in the hood, but we are off that and are giving all our energy to music-making for our fans; that's why we did not respond to any allegations. Our talent will manifest itself in our songs." After the near brawl, Mbogi Genje reported the matter and acquired an OB number. "We'd rather deal with the issue lawfully before it turns ugly. We have a very loyal fanbase willing to go the extra mile, but what we keep urging them is to brew and spread love, not hate or war," said Smardy Tings.  A few years back, celebrated reggae deejay Kriss Darlin was on the receiving end after moving from Ayany in Kibra slum to an affluent uptown neighbourhood.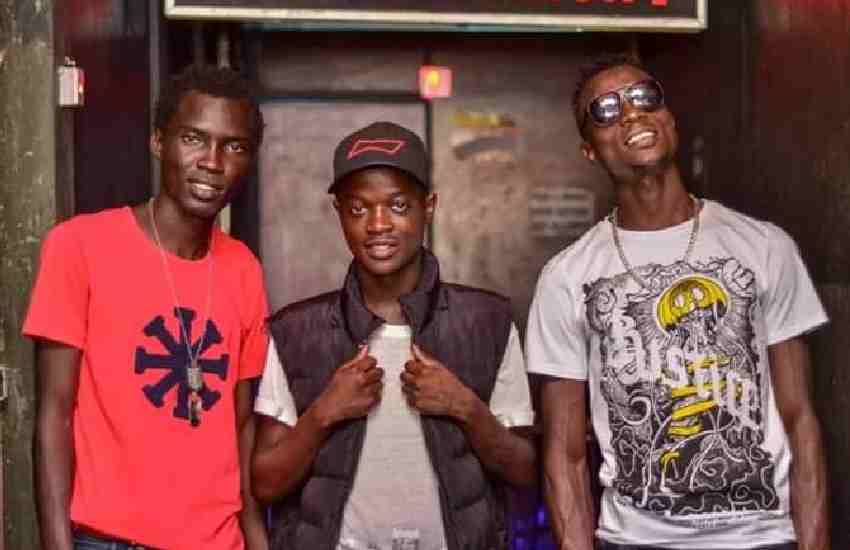 The apparent differences arose after Mbogi Genje's great success with their unique sheng phrases giving other hip-hop artistes a run for their money. Recognising their talent, Nairobi Governor Mike Sonko gifted them with half a million shillings, an amount they had only ever imagined. With their ensuing success, corporate partners also came calling. They were to later cash in as brand ambassadors for RFH Health Care in their fight against drug abuse among the youth. "Their influence on the young generation is immense," said Maxwell Okoth, as they signed the lucrative deal.
"With these kinds of goodies coming, you expect they are the envy of their hood," says radio presenter Mwende Macharia. "Everyone wants to be like them and they will go to whatever extent, even if it means clout chasing." 
Mbogi Genje claim they are off the streets and wish to be viewed as such. "We will continue making good music. Hatutahama mtaa yetu juu ya ma'mbleina (We'll not move out because of people who are always complaining). We are not into beefing and fighting. That ghetto mentality should stop!" Sonko is said to have come in to calm the two sides after it was alleged there could have been arms involved. Gotta City has also been getting support from a controversial MP, who announced he would be sponsoring a talent show in his consistency where they hail from.