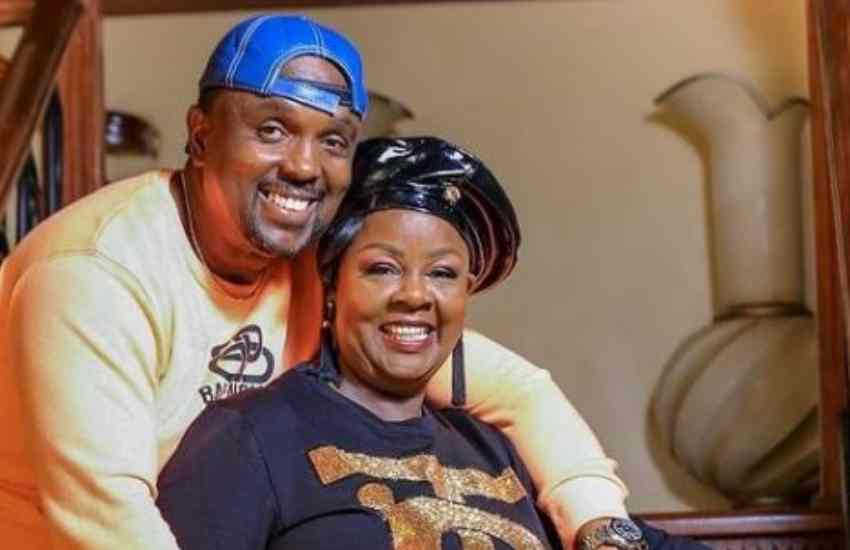 Jubilee Christian Church (JCC) co-founder Allan Kiuna is a man of 'valour, excellence and diligence'. This is according to his wife Reverend Kathy Kiuna, who is on December 10 celebrating the bishop for a blissful marriage, time-tested friendship and love - 26 years on after saying 'I Do'.
Read Also:He was unable to stand- Kathy Kiuna narrates hubby's cancer battle
Taking to her Instagram account, Kathy shared that whilst their union has not been rosy, the journey has been worth it and thanked him for being a 'spiritual pillar, dotting husband and life mate'. "26 Years of God's faithfulness and he still gives me butterflies, yooooh! I have been with you almost half of my life, and if anything has changed, it's that my eyes sparkle more, my smile has grown wider and my heart has grown more fond of you. Thank you for being my best friend, a shoulder to lean on, the reason behind my smile, my helping hand on my weak days, my spiritual covering, my husband and life mate," she posted.
Opening up about marriage, she reiterated that she has no regrets in her choice of a life partner. "Marriage may not be a walk in the park, but you make the walk worth it. I could do life all over again with you, I'm delighted to be your wife, I am honoured to be married to a man of valour, excellence, diligence, honour, a man who loves God and people for real. Am so blessed to have gotten married to my best friend, my original bad boy but beyond that you Bishop Kiuna are a man of great worth and of great value."
An adorable message from the preacher who during their anniversary disclosed that their first years of marriage were characterized by lack. "Just want to thank God for my cheerleader, my coach, my bishop, my hero and my best friend all in one. When I met him 27 years ago he was just a young man from Eastlands with nothing attached to his name apart from a vision. I thank God that I did not go for a man with a television because I'd now be watching vision on that television. Before you get on admiring and goals subject, let me tell you. The roller coaster began soon after our wedding and the climbing journey all the way from the floor started," narrated Kathy.
Adding: "We were being housed by a widow and couldn't afford even school fees and were sleeping on the floor in the same room with our two girls then. We couldn't function at the junction and became like sister and brother. We kept saying the first stop when God comes through will be a hotel. Those who think it's for food ur right as well. All this while I never changed how I treated him and never disrespected him one day. I kept seeing the vision. We have built for the last 26 years and are still building coz I believe with all my heart that what I saw in him has not manifested fully. Keep watching this space."
Read Also: Allan and Kathy Kiuna - We were auctioned and slept on the floor
A nugget she emphasized when highlighting that marriage, like all relationships, needs work. "Why all these stories, because you need to know that God gives you raw material. What you do with the raw material is what blesses or messes your life. What you admire now has 26 years of history. I'm urging you my daughters/sons and friends all over, start making your history now and work with what God gives you. You will be surprised what will come out of it. That simple young man, that girl who can't match colours will be your greatest blessing. Don't go for married men/women coz that only says you want what's made you don't want the work. Who gets hurt in the end? You."