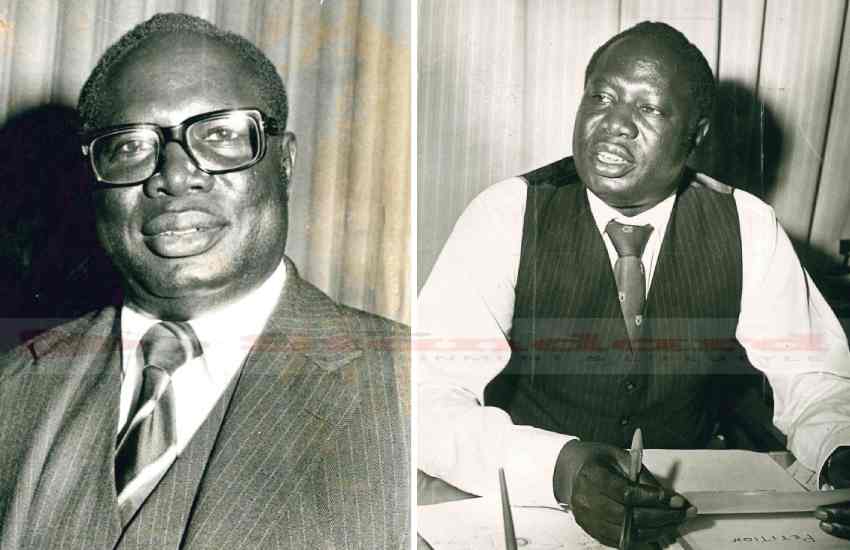 Aggrey Otieno Ambala, a beneficiary of the Tom Mboya airlift joined the famous Howard University in the USA. He completed his studies and came back home with not only degrees in economics, but also a business idea that would change the appetite of many Kenyans.
Read Also: Magunas supermarket - How village hawker built multi-million business empire
In his luggage was a machine that could chop potatoes into small strips called chips. Kenyans had never had of such a thing before. They only knew roasted or boiled potatoes. The business-savvy Ambala opened a chips outlet near where the Ambassadeur Bus stop is. Some people wondered how someone would eat 'mutilated' potatoes. When they tasted the crispy pieces with salt and tomato or chilli sauce, their taste buds changed. Fish fillet, chicken and sausages with soda completed the menu.
The sudden demand for chips attracted long queues, especially during weekends.  With Kenyan Cinema across the road, opening hours were stretched to accommodate cinema-goers. Ambala made his money and moved on after selling the business to new owners who renamed it 'Munyiri's Chips'. Ambala moved next door to a place now known as Tusker Stage. With his friend Njenga Karume, they bought shares in Kenya Breweries Limited (KBL) and also started a beer distribution company called Nararashi Wholesalers. That is how the place got its 'Tusker' name.
When whites were selling their land in Karen and going away, Ambala bought acres and acres in Karen. He did not stop there, he also bought shares in several blue-chip companies. He also invested in real estate in Nairobi. In Kisumu he was involved in petroleum and hardware business. He ran the petrol station near Afya Centre in Nairobi and 'Ka-Ambala' petrol station in Kisumu.
Like most wealthy Kenyans, when he realised he had enough business assets, he ventured into politics. That was his waterloo. He was elected MP for Gem, Siaya County in 1979 after defeating Isaac Omolo Okero. Moi appointed him assistant minister for culture. However, he lost to Horace Owiti Ongili in the 1983 election. Ongili was later killed in a bizarre incident and Ambala was deeply implicated. As he awaited his court appearance, Ambala died in his cell at Kodiaga Prison in Kisumu.
Read Also: James Kisia - From selling curios to Sh2 billion net worth
He left behind an empire worth billions. Just like his friend Njenga Karume, his estate is a subject of a fierce inheritance legal dispute. His polygamous family has been battling the case in court since Ambala died in 1985.
RELATED ARTICLES