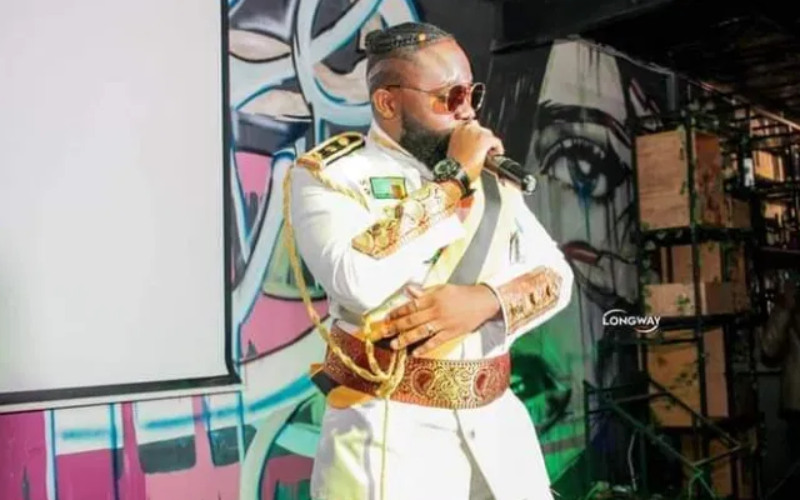 Last week, a Zambian rapper known as King Illest caused an uproar among the members of Seventh-day Adventist (SDA) Church after he stepped out fully dressed in a religious outfit. In photos shared across his social media platforms, the rapper was seen wearing SDA's Pathfinders uniform at his birthday party held at a club. Irked by the rapper's move, members of the SDA church termed the incident sinful and that the rapper had no idea of what he was doing.
"He should be ashamed of himself, I pity him coz he doesn't understand why we respect that uniform. First of all that's a wrong colour of a Pathfinder uniform, I will not talk about the other important badges on the uniform but I will concentrate on the Pathfinder logo, " a social media user identified as Hamasamu Beene Mutale wrote in part.
READ ALSO: Kimani Mbugua under fire for branding SDA church a cult
The outcry prompted the rapper to apologise for the incident. Acknowledging his mistake, King Illest blamed his tailor who he claimed delivered the outfit very late and he did not have time to double-check. He, however, revealed that the outfit was inspired by the late King of Thailand, Bhumibol.
"My outfit was highly inspired by the king of Thailand's regalia and to pay homage to the late king his majesty King Bhumibol's birthday of Thailand which is celebrated on December 5, a day after my birthday celebration. The bottle of D'usse am holding in the circulating pics was also just another way of paying homage to one of my musical idols Jay Z as it was his actual birthday on December 4, and owns the alcohol brand," he wrote.
He further said that he would never intentionally tarnish the church's outfit as his mother is also an Adventist. Seeking forgiveness from the leaders of the church, the pioneer of Tonga Trap Lingo, a music genre in Zambia, promised that he would be extra careful henceforth.
This comes barely five months after Pastor Godfrey Migwi of House of Hope Church warned Bahati and Khaligraph Jones for using priestly gowns in videos of their songs.
READ ALSO: 17 SDA students sent home for refusing to sit exams on Saturday
"Woe unto you and your generations to come after you Bahati and the one I heard he's called Kaligraph (sic) Jones, wearing Bishops gowns is wrong. Let me advise you before you regret to take those priest head gears and gowns to the nearest Bishop and repent," Pastor Migwi said in a lengthy Facebook post. The pastor termed the practice of using clergy clothing for entertainment the highest level of insult to God.