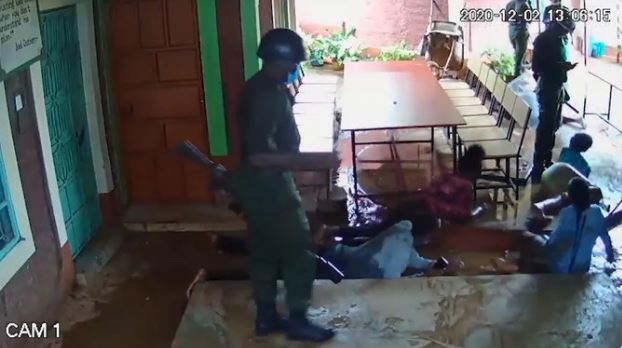 The Independent Policing Oversight Authority (IPOA) is investigating an incident in which police officers stormed Coast Institute of Technology dormitory in Voi town on Wednesday and beat up students. A CCTV camera footage also shows the officers forcing the female students to crawl on a waterlogged floor and whipping them in the process. 
The footage, which has been circulating on social media platforms has sparked anger, with the public demanding the officers' arrest. Court records also show that the 39 students were last Thursday charged with contravening Covid-19 regulations and fined Sh1,000 each.
Yesterday, Taita-Taveta County Police Commander Francis Sang said the officers had responded to a distress call by the college's management when the more than 1,500 students started rioting demanding the removal of the principal and his deputy.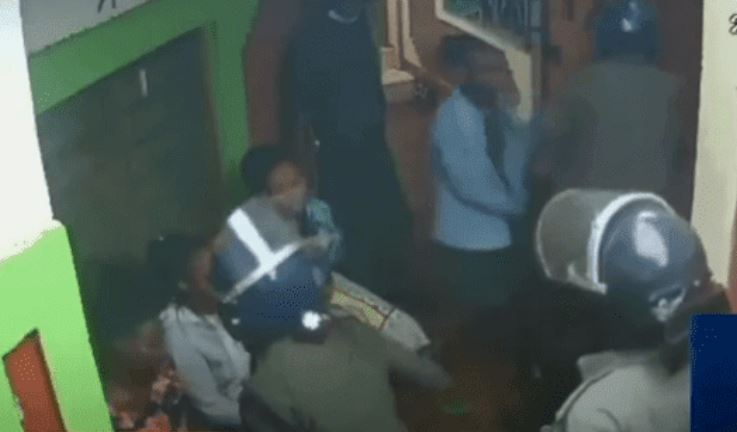 ALSO READ: IPOA to investigate police brutality on JKUAT students
Voi Police Commander Benastine Shari confirmed that IPOA had launched investigations into the incident.
"IPOA officers are investigating the conduct of the police officers. Those found culpable will face the law," said Shari.
MPs Jones Mlolwa (Voi) and Danson Mwashako (Wundanyi) yesterday demanded an overhaul of Voi and Wundanyi police stations. Mlowa stormed Voi Police Station where he confronted the Officer Commanding Station and demanded that immediate action be taken against the officers. 
ALSO READ: Locals protest killing of student by police enforcing Covid-19 rules
"Police were caught on CCTV cameras using excessive force on the helpless students who were only venting their frustrations against the management. Action has to be taken and the officers punished," said Mlowa.
Efforts to get a comment from Patrick King'oina, the college's principal, were fruitless.
Police in Voi are being accused of brutality against students from The Coast Institute of Technology following a protest against a rise in fees. Recovered CCTV footage from one of the student hostels shows officers beating the students for over 30 minutes. pic.twitter.com/mQrH1c38FF — PoliceBrutalityke (@brutality_ke) December 7, 2020