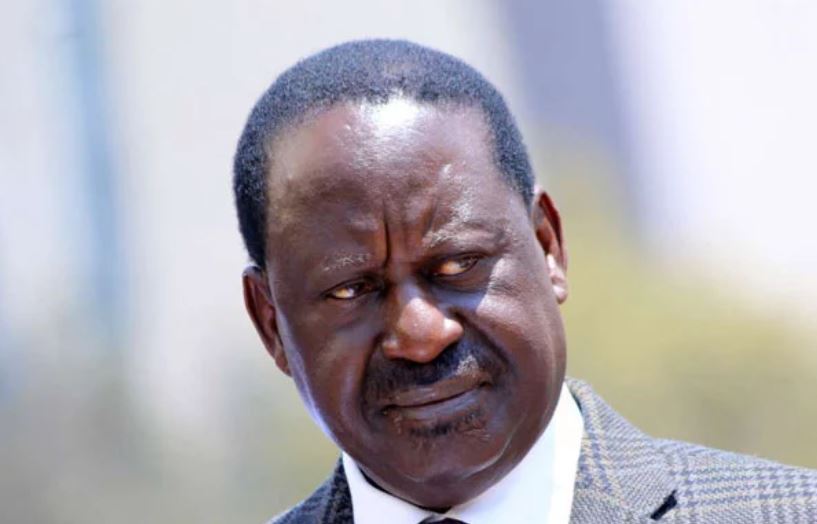 Opposition leader Raila Odinga's statement on doctors' threat to strike has caused mixed reactions among Kenyans on social media. Speaking in Kisumu County on Monday, Odinga, who asked medics to be more understanding during the Covid-19 pandemic, stated that it was not the right time to hold the government at ransom. The ODM leader asked health workers and nurses on strike demanding higher pay and better working conditions to be realistic as the country is in a crisis following the pandemic.
"All I want to do is to appeal to our doctors to be more understanding. We are in a crisis at the moment, people are dying, ordinary Kenyans are also dying of this Covid. We are also in a die-hard situation in a s far as the economy is concerned. This is not the time to hold the government to ransom. The doctors themselves took an oath to protect life, how then do you justify downing your tolls when people are dying?" Raila asked. 
Raila's statement came soon after another doctor, Dr Stephen Mogusu, died of Covid-19. The 28-year-old health worker stationed at Machakos County succumbed to the disease on Monday. His family and the Kenya Medical Practitioners, Pharmacists and Dentists Union (KMPDU) tried to raise money for his care and hospital bill.
ALSO READ: Raila rubbishes talk that referendum will cost Sh14billion
Kenyans reactions
Raila's remarks seemed to have divided netizens on Twitter. A section of Kenyans seemed unimpressed with Raila's statement, while others saw nothing wrong with it.
Kenyan activist Boniface Mwangi said, "When @RailaOdinga was sick, he flew in a private jet to a German hospital in Dubai. He like many other politicians enjoy the best private healthcare both locally and abroad. For Raila and his fellow politicians, BBI is more important than the lives of poor Kenyans!"
Chebet Kirui stated, "Raila telling doctors they are not the only dying makes me wonder why God has never allowed him be president. Very selfish and inconsiderate man. He should stop gambling with the lives of healthcare workers.
Sammy Maina said, "I'm in a family full of medics, either nurses or doctors, three aunts and an uncle have contracted corona while working. Raila's words were full of arrogance and selfishness."
However, Mike Odhiambo asked Kenyans to direct their anger towards the government and not Raila. He said, "People should cut Raila some slack. His comment might be insensitive but go and blame the real people responsible for the death of our Doctors. The President and his DP and Government at large.
What are your thoughts concerning Raila's statement on the doctors' strike?