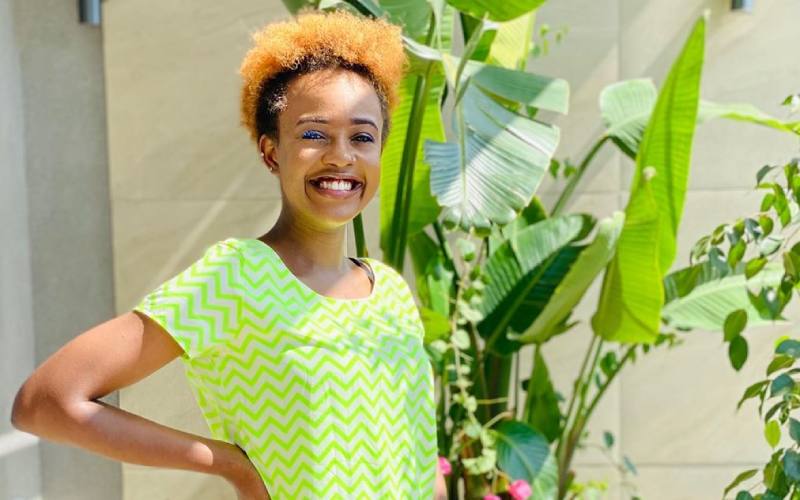 An Instagram follower of controversial blogger Edgar Obare has apologized and admitted that she gave him false information about Azziad Nasenya. In the screenshots Obare had previously shared, the user accused Azziad Nasenya of trash-talking the blogger. The accusations had Azziad surprised and she was forced to explain herself to unbelieving netizens.
"Hey, I just saw myself on your stories. This is a lie. I have never talked about you on any of my posts or engaged anyone on any topic concerning you or anybody in my DM whatsoever. I am surprised you believed this person without receipts. I avoid drama at all cost by minding my own business," she wrote.
Azziad blamed impersonators who disguise themselves as her on social media.
READ ALSO: Azziad Nasenya appointed global ambassador for education initiative
"I have reported all of them but nothing has been done. I wish you would have verified this claim and verify it is me, but oh well, the harm has already been done."
False information
Two days later, the fan who had approached the blogger with the accusations against Azziad apologized, saying she gave false information.
"Edgar, I want to apologize to you and Azziad. Ed, I'm sorry for giving you inaccurate info without receipts. I'll do better next time. Azziad I'm sorry for what I put you through the other day. What I told Edgar was inaccurate I didn't do my research well, it's all my fault. I'm so sorry. I know the damage has already been done and it can't be reversed and I'm truly sorry about that."
READ ALSO: I was ready for fame - Azziad Nasenya
Damage done
This case highlights the risks false, unverified information poses as people heavily rely on social media and bloggers for news and information on celebrities. Obare has been grabbing headlines on several occasions with his 'exposes', most recent being when he was allegedly arrested by detectives from the Directorate of Criminal Investigations (DCI).