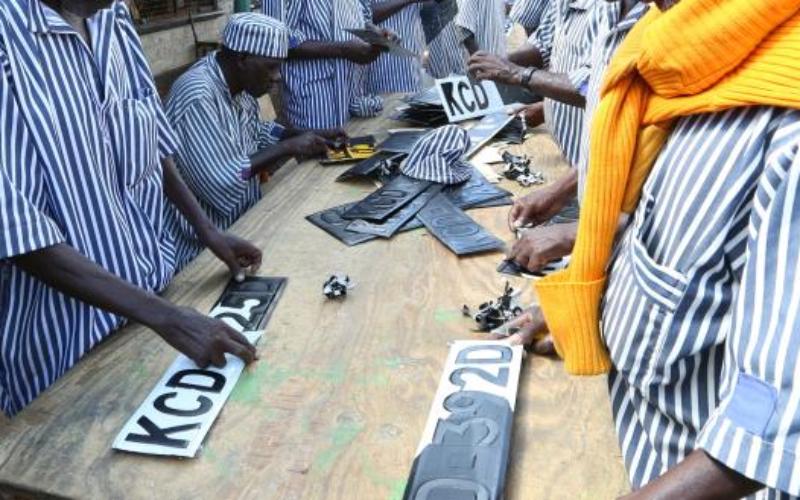 The National Transport and Safety Authority (NTSA) has issued a warning to motorists whose license plates do not meet regulations.  In a December 7 announcement in the dailies, NTSA warned that according to the Traffic Rules 2016, no one is allowed to sell reflective registration plates or third registration plate licenses without their written consent.
"The Authority's attention is drawn to the widespread violation of Rule 5(a) of the Traffic (Registration Plates) Rules 2016 as evidenced by the large number of vehicles using registration plates not issued by the Authority," NTSA wrote.
READ ALSO: Ezekiel Mutua lauds NTSA for impounding matatu with offensive graffiti
The 2016 Traffic Act stipulates that a vehicle's registration shall be rectangular, have each letter and number on the plate consisting of optically recognizable characters. The characters are also required to be 75 millimetres high and each part of the letter and number must be at least 15 millimetres broad. Also, the total width taken up by each letter should be 47.5 mm and the numbers 44.5mm except for the letter 'I' and number '1'.
NTSA further warned motorcycles currently operating using printed papers indicating the registration number as opposed to the registration plate.
READ ALSO: NTSA rules every motorist should know about
"Through this Notice, motor vehicle and motorcycle owners are advised with immediate effect to cease the use of these unauthorized registration plates, failure to which will result in prosecution," wrote NTSA.
According to the 2016 Traffic Act, "a person who contravenes any of the provision of these rules, for which no specific penalty is provided in the Act, shall be liable on conviction to a fine not exceeding twenty thousand shillings or to imprisonment for a term not exceeding six months or, to both fine and imprisonment."
IMPORTANT PUBLIC NOTICE: The Authority's attention is drawn to the widespread violation of Rule 5(a) of the Traffic (Registration Plates) Rules 2016 as evidenced by the large number of vehicles using registration plates not issued by the Authority @Ma3Route @InteriorKE. pic.twitter.com/xmlAvfjmtM — NTSA KENYA (@ntsa_kenya) December 7, 2020
RELATED ARTICLES