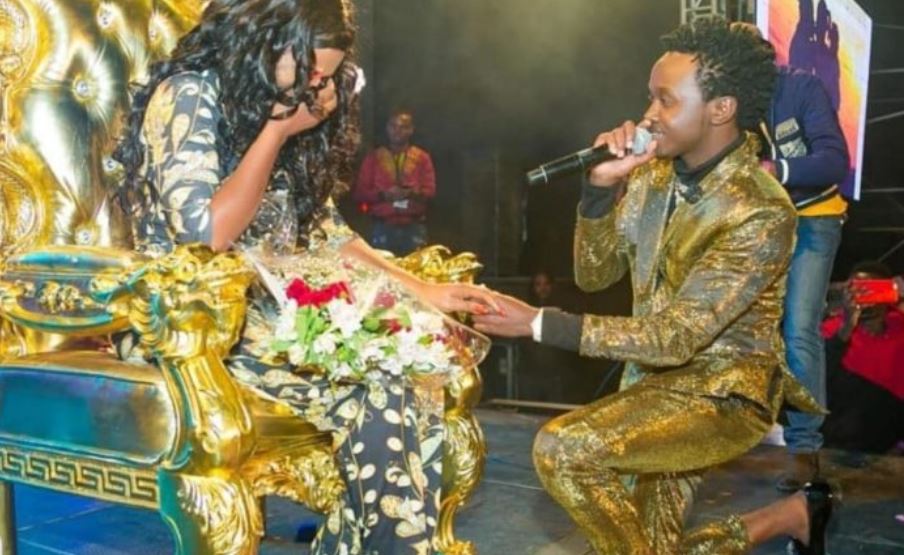 Popular singer Kevin Kioko alias Bahati has opened up on why he is yet to do a white wedding despite promising his wife Diana Marua the biggest wedding Kenya has ever seen in 2020.
Speaking during an interview with Willis Raburu on 10over10, the Wa nani singer revealed that their initial plan was to get married in 2020. However, his wife requested that they push it to a later date to include all their children in the experience.
"The wedding is coming. Actually we were to do the church wedding this year but my wife here insisted that she wanted all our kids to be part of the experience. According to her Majesty is still too young to understand and might start asking for food while people are on the lineup.
 "She proposed we do it in 2022," said Bahati.
ALSO READ: Of celebrities and clout chasing on social media
We are sorry
Opening up on their recent publicity stunt that has been trending on social media, Bahati revealed that their break up prank was influenced by haters who always wished for them to part ways. He said he thought it would be a good idea to see what happens after that.
"We have gotten a lot of questions you know, why we did it and all that. We did it because this has been our life for the past five years. There is no post we put on social media be it of myself, my family or my wife's that someone hasn't commented 'mtaachana tu.'
"Even the day I gifted her a car, people were like, you'll break up, you'll break up. So with all this in ind we thought how about we pretend that we have split since we will never break up let's try and pretend and see what will happen, how will people react," he revealed.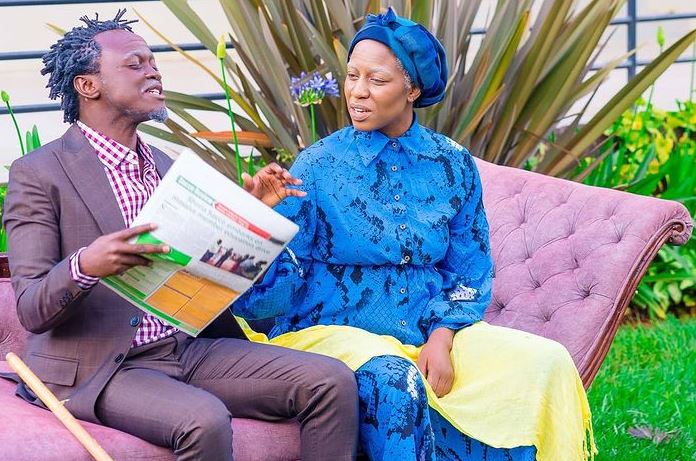 Bahati was, however, apologetic to their loyal fans who have stood with them throughout their journey.
"There are people who pray for us and support the Bahati's and I understand they were really affected by the stunt. Those are the people I need to apologize to because they didn't deserve to go through all that. So to you our loyal and we are sorry," he added.
ALSO READ: Bahati and Diana's 'breakup' turns out to be publicity stunt for 'Mtaachana Tu' song
Diana and Bahati's stunt came with a lot of criticism, with a section of online users threatening to unfollow the celebrity couple for toying with their minds. Asked how she managed the hate she got during the period, Diana responded by saying;
"To be honest there is nothing to deal with because honestly what are supposed to do? These are people you don't know, they don't know you, they don't know about your life but are out here posting whatever they feel like they want to post about you. So you just see them and move on because in the world we live in not everyone will like you."
Advice to fellow celebrity couples
"When you fake it to look like the perfect couple let me tell you, you will never inspire people. The same problems people are going through in Mumias, Kiambu, Machakos and even in Nairobi are the same problems we go through in our marriage. Through the journey you understand each other and where we are right now its close to impossible for us to break up," said Bahati.