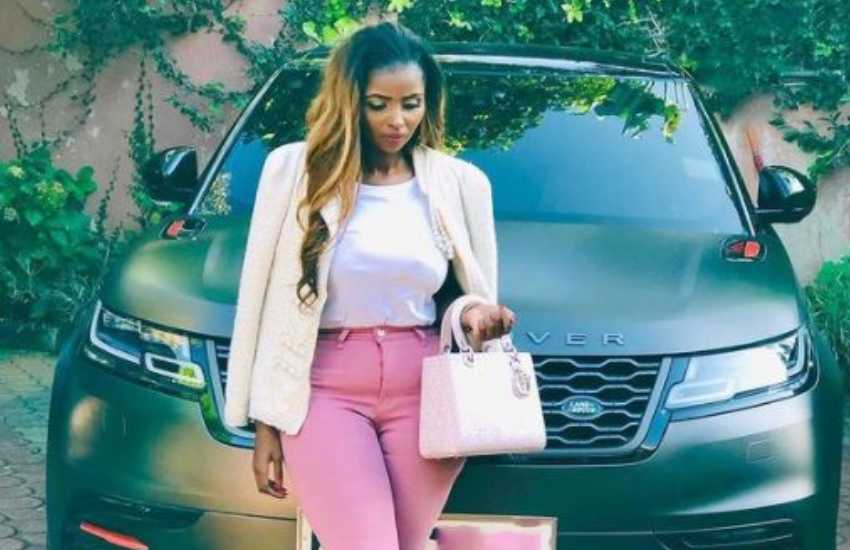 Entrepreneur Anerlisa Muigai is not splitting from her husband, singer Ben Pol. Nipping rumours that had swirled for months of cracks in her relationship with the Tanzanian heartthrob in the bud, the NERO founder via Instagram stated that they are in a bond of love that is unbreakable until the end of time.
"With my best friend Ben Pol. One thing though you can be sure about is that only death will separate us. Upuzi hamna tena," shared the Keroche heiress, saying for her and the singer, every day is a rediscovery of love. "Every night is a date night over here, life is short." In a move plucked out of Bahati and Diana Marua's stunt page, she went on to disclose that she is a vixen in Ben Pol's latest song, Hiyo Ndiyo Mbaya.
Read Also: You have to stay fit all the time- Anerlisa Muigai on marrying a star
"So, I was like let's do a photoshoot by the beach since its long since we did a shoot together. I organized a photographer and told him to also come with a video too so we could take shots of executive and life still water by the beach… Imagine as was taking the pictures, he also took videos of our moments… After a few days, he sent us the video and Ben was like, 'in fact, sihitaji video nyingine ya Walimwengu, this is a perfect visualizer'. That is how it came about. Such an unplanned video," stated Anerlisa.
A chess manoeuvring plot that came days after she described the video as the 'most ratchet ever', exciting some of her critics who opined that the harsh comment was a suave push to draw viewership to her husband's project. "A lot of people have been asking me what I think of Ben's New Video "Hiyo Ndio Mbaya". Honestly, I feel it's the most ratchet video ever!!" She posted.
Whilst hers was more subtle, Bahati and Marua went all out after hinting that all was not well in their marriage by posting cryptic messages and Diana hitting a home run by deleting her husband's social media footprint on her Instagram account.
Read Also: I was called Bahati's aunt – Diana Marua on dating younger man
"Sometimes you have to unfollow people in real life. God bless my next chapter," she captioned a photo of a black rose. The climax was a 10am reveal on December 2. A day, she promised to tell her side of the story. When the time came, Marua shared a poster of an upcoming collaboration with Bahati dubbed Mtaachana Tu.