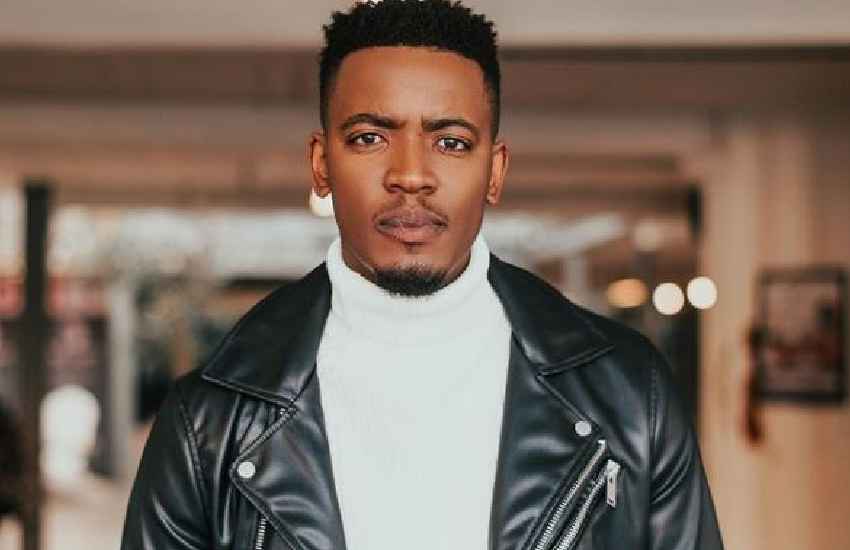 After taking the world by storm with his debut album 'Africa To The World', multi-award-winning producer, and signee of Platoon, Sun-EL proved he made the right decision moving from his hometown Mooi River to Johannesburg in pursuit of a music career. Back with his sophomore album three years later, 'To The World And Beyond', the electronic music maestro is ready to certify African music his place in world music.
With collaborators like Nobuhle, Ami Faku, Msaki, Azana, and our very own, Sauti Sol, there's no denying Sun-EL is one of the most unique DJs and music producers in Africa. He is known for his distinctive Afro-house sound and 'golden ears' in scouting, producing and signing phenomenal South African voices to his label EL-World.
Your second album 'To The World & Beyond' drops today, just days after the release of your Sauti Sol collaboration as a lead single for East Africa. Please weigh in on your first collaboration with the East African giants.
It's truly amazing to work with guys who I have so much respect for their art. I have been receiving a lot of love from East Africa, especially in Kenya so it was an honour to be part of this collaboration.
Fire marked the first collaboration between Sun-EL and Sauti Sol on this feel-good afro-house track, with Chimano of Sauti Sol intimating how special it was writing the song and working with Sun-EL: "We love this collaboration. It was so organic and something that was about time. Sun EL is an amazing chill great artist, we're happy we have this masterpiece with him and this is just the beginning of many more projects together!"
Do you feel your debut album, ATTW served its purpose?
Yes. I was telling my South African stories, and I did one collaboration or two with outsiders like Emali's Oumou Sangaré. It was important for me to touch on storytelling about African stories and that got me gigs in different parts of the continent which was amazing, so it did.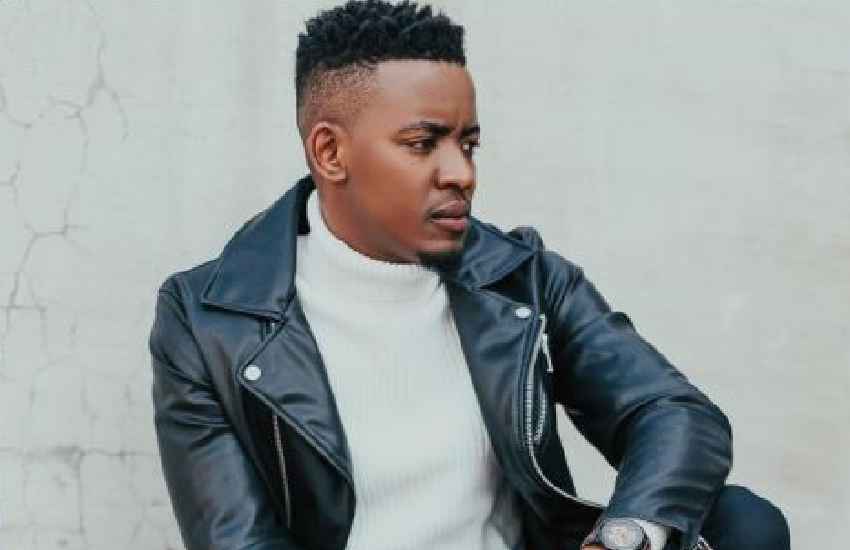 The new album is double the run-time of your first record, is this how much you have been working?
Yeah, well even though it doesn't feel like it. It's something I've just been working on honestly, I hadn't realised how much I'd been working. Now that it's complete I know, but in the process, it was a touch and go situation; this song, that collaboration, some songs made it, others didn't.
Swizz Beats and Alicia Keys took a liking to you during their visit to SA last year. How was it working with both, respectively?
Working with Swizz was just amazing. He's such a free soul, open, and chilled. We got to bump some music on his album which is out now. Alicia on the other hand she's more of an introvert, a private person. I never really got to engage that much, but she was there, really nice and warm to us.
Does that instantly make you a legend by default?
No. I feel like going to New York was a learning process to grasp that execution, the pace, quickly enough and how to make records.
Read Also: Socialite Bad Black tells it all, opens up about her past
The artwork of your new record with your head in the galaxy suggests your music should be down to Mars. Just how much pressure was it to live up to the standard set by mega-hit single 'Akanamali'?
The artwork is really inspired by guys like Daft Punk, they moved me to use that kind of expression. I feel like it's infinite, it's unknown, no one really knows. We just discovered recently we have new planets, so I love that mystery of not knowing where this thing is going. For me having the planets and the galaxy is really just to show people I wanna take this thing to so many spaces. On Akanamali, I've never felt any sort of pressure to live up to it. It's a feeling, I make music based on that. I cannot make another Akanamali, it's the way I was feeling at that particular time.
It's quite a monster hit in Kenya. The backstory is also intriguing. What's the craziest thing you did while you were broke?
(Lol). I don't even know, 'cause I feel like I've been broke since forever. One thing I almost did though was to quit and go home.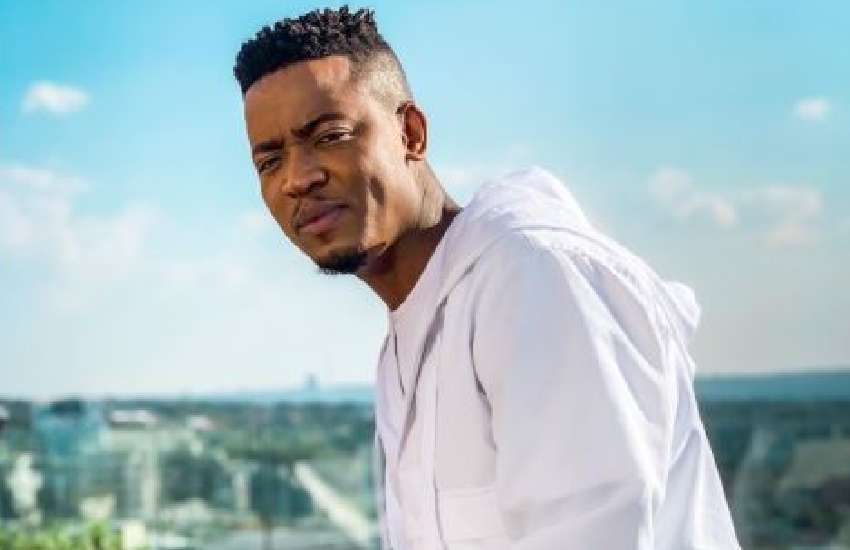 What are you most excited about and relieved about the new body of work?
Working with more African artists outside of my locals, it's been beautiful. I also got into film scoring, which you'll hear on the intro, just moving African music into movies because it's all happening and I'm glad to be a part of it.
What have you been up to since your last visit to Kenya?
I have been working on my baby (the album), and doing gigs in other places. I went to Botswana, Zimbabwe, Zambia, I still want to do Namibia.
The Africa Nouveau show was confirmation how much we adore you in Kenya. How have you been coping without regular programming of shows, and surviving the pandemic?
It's been rough, but through production, I know not everyone is a producer, but it's kept us going. Yes, there are virtual shows, but I think they aren't as impactful as live shows, so it's been a time for production, spending less, and being smart with investments. It's been okay because most of the time I'm in the studio, I'm not much of an outdoor person.
What kind of stuff did you get up to during your stay in Nairobi?
The visit was rather short, just two days. Gig day, and most of the time you're in the hotel. Something special though was the meat, I forget the restaurant... But, it was a great time, hopefully, I can be there longer, spend time, meet people, and learn the culture.
Read Also: From 'grand proposal to unplanned white wedding', actor Abel Mutua tells it all
Since you were last here, 'Amapiano' has become a huge hit. What are your thoughts on it?
It's a great culture, a sub-genre of dance music in South Africa, and I respect it. I draw inspiration from it. Anything that's popular and moving, I like to try and break it down and understand it. That's my job, even if I might not make the sound I like to figure out what is it that people really like or enjoy from Amapiano, and I enjoy it. There are people making a living out of it, so it's a good thing.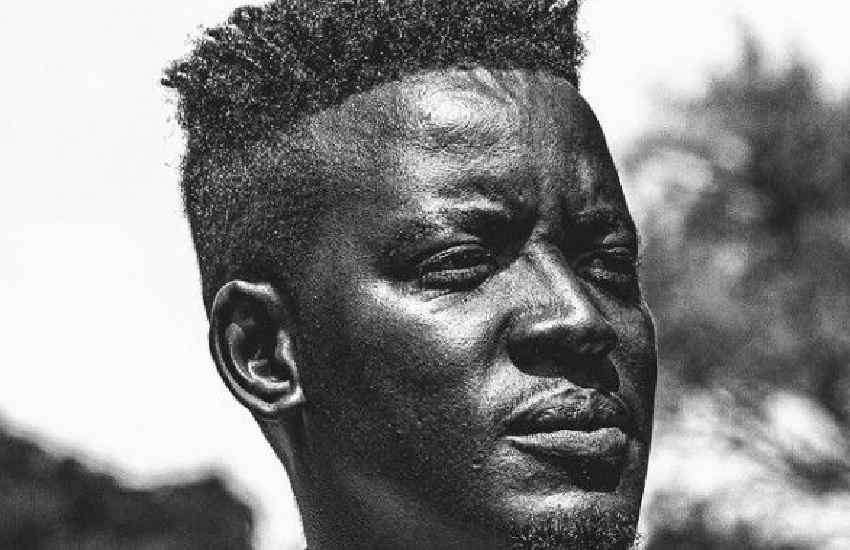 What kind of boss are you with your label; EL-World?
I try not to have that type of structure even if it's necessary for people to understand their position. I don't enjoy being bossy, calling all the shots, or a one-man show, everyone I work with is contributing whether it's music or whatever, we are constantly bouncing ideas off one another all the time.
Read Also: From worst date to her weakest point, DJ Nyc tells it all
What's next for Sun-EL?
Doing more shows, working with artists from all over the world, pushing this album, and that's pretty much it.