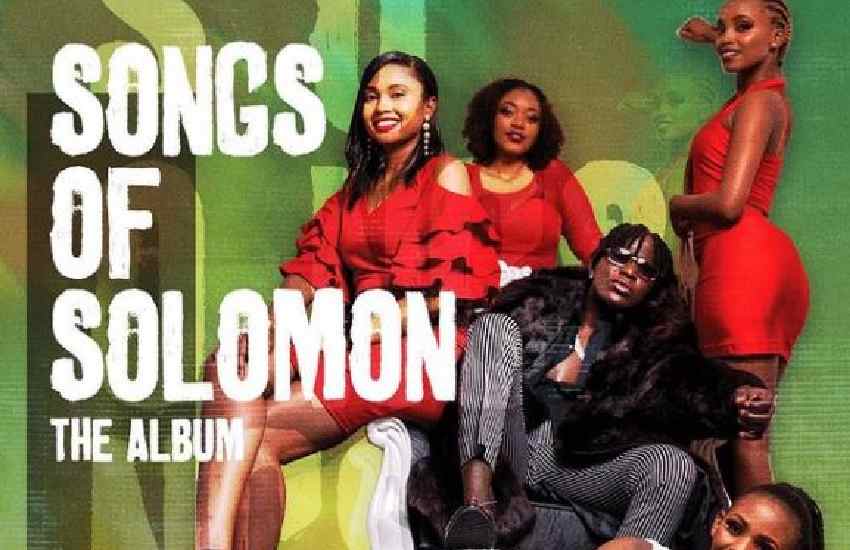 Award-winning singer Willy Paul alias Pozze is on Friday, December 4 set to drop his first album, Songs of Solomon. Making the announcement via a post on social media, Pozze shared the album's cover - which has him on a chair flanked by a bevvy of beauties - sending his fans on overdrive in a debate over the art, and somewhat ironic album title.
"Who's ready for the #SongsofSolomonaAlbum? This Friday we are dropping it, and trust me… All the songs are a vibe!" He captioned.
Read Also: Avril goes 'Coco' on Willy Paul in new hit
The news comes days after the singer was involved in a public spat with Kenya based Burundian producer iLogos, who had his song Collabo deleted from YouTube, for failing to offset a debt he allegedly accrued. "Willy Paul begged me to produce 3 tracks for him at Sh25, 000 each. Magnetic, Digiri and Collabo, but he has never paid for the tracks plus the production of his projects. He owes me Sh180, 000. I reached out three times and he said I could do whatever I want," iLogos told Buzz Central.
In a rejoinder, however, Pozze said iLogos had his song deleted after he expressed interest to work with other producers. "Dear Lord, forgive me for what I'm about to do to someone. Am about to f*** up their life. You cannot come to my country and act like you own shit," stated the Kamati ya Roho Chafu star in a now-deleted Instagram post.
Read Also: I've never lacked anything, producer iLogos speaks
Adding: "First, you'll have to explain to the government how you got your papers, work permit, residential documents and also explain to KRA why you've been making millions and not paying the taxes. Your career ended the day you messed with me. You pulled down my song (Collabo) and lied to people that I owe you money simply because I told you that I was no longer interested in your tracks."